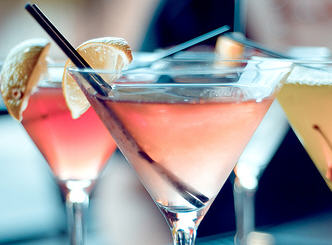 Ok, I am a bit late to New Year's I-want-to-share-my-stats party. I was kind of waiting for the moment when I really have something to share with you. And now I have. I've been into social media marketing for 1 month now [with not much longer blogging experience either] and I am quite satisfied with the results. I am not going to reveal my numbers – not yet, and yes, I do follow my own social media marketing rules btw 😉 So here I go:
1. I am already a winner – I was announced as one of the two Social Media Ninjas (Bart was the one who got the most votes there, so I share the award with him) – and that's really a great honor as I was surprised to see how many marketing experts actually voted for me or said they knew me and wished me good luck. That was really an exciting and encouraging experience and I want to generously thank Brian Wallace for this great opportunity and experience.
2. I did establish so many social connections – and StumbleUpon appeared most effective for me [I assume that's because I spend most of the day there]. And I've had great time – thank you all, my SU friends! I am also exploring Twitter, Mixx and Sphinn now.
3. My most exciting experience is participating in SEOMoz community though. Being there for a bit more than a month, I already feel so much addicted to it that this is the first thing I do once I arrive at work. People are really supportive and helpful – I enjoy spending my time with you, dear Mozzers! And also thanks a lot to Paul of Credible Copy for free Premium SEOMoz membership.
4. My most popular blog categories:
[I wish I had enough time to post more often than twice a week.] As you can see I got too excited with social bookmarking, branding and SMM, though the initial aim of my blog had been to share my SEO experience. However not everything happens as we plan; my new social activity was so exciting that I couldn't help sharing it.
My most popular posts:
5. Thank you, my readers, friends and partners. That was not that hard to start with your kind support and help.
Disclaimer: this post was not meant to be huge-thanks thing – while reading I saw that the kwd density of 'thanks' and 'exciting' seemed overwhelming; well, let it be though as that's what I feel!
The following two tabs change content below.
I am the owner of this blog as well as Brand and Community Manager at Internet Marketing Ninjas and Founder of MyBlogGuest, MyBlogU and
ViralContentBee.com
Latest posts by Ann Smarty (see all)