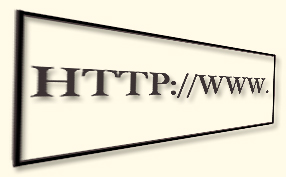 Focusing on your targeted keywords in the domain name is rather a disputable question.
Yet domain name optimization has proved to be highly effective in terms of rankings. Suffice it to say that in some cases (especially when dealing with long tail and when combined with couple of other favorable factors) key-phrase-based domain name can turn even more important than:
1/ top-level domain;
2/ backlinks;
3/ page rank (if it still can influence rankings in any way);
4/ quality content.
Furthermore, relevant domain name can work magic with Google, Yahoo and MSN. That's one of those few features that unites the three major search engines.
Let's not talk small, let's just look into SERPs first. Nothing works better and more reassuring than examples. So I will start over with them. Look here:
Google results for: football ticket prices (Google screen shot here)
Yahoo results for: football ticket prices (Yahoo screen shot here)
MSN results for: football ticket prices (MSN screen shot here)
Do you see anything in common? Bingo! While showing rather varying results, all three search engines agree upon the first place – www.footballticketprices.co.uk – let's look deeper:
1/ FIRST result for US with co.uk top-level domain (well, the site is hosted in the US, New York, to be fair – and Google claims it looks into both factors when filtering results);
2/ 0 (yes, zero) Google links and a few minor Yahoo links (most of them from us discussing this case on dp forum) – and yes, some of the links do have relevant anchor text "– Football Ticket Prices –" (just the same as the page title)
NOTE: the second result in G has 10,300 G links – well, no clearly defined anchor text preferences but there are inlinks with "Purchase football tickets", "NFL Football tickets" and "Buy Discount Football Tickets";
3/ PR2 (with PR6 following it);
4/ Home page content has not been updated since 06 Feb 2007; this type of text meets me right in the middle of the page:
"Warning: fopen(/home/james/public_html/cutenews/data/news.txt) [function.fopen]: failed to open stream: Permission denied in /home/james/public_html/cutenews/inc/functions.inc.php on line 177"
home james public_html
james public_html cutenews
are the two most frequently used terms on the page (with density of 4.90%).
Here your most obvious question should be,
"So all I need to get top 10 in Google is to register a relevant domain name?"
"Well, now I should refer you to the beginning of the article. To make it clear, that's NOT SOLELY the domain name. The most important factor which worked like a charm is the perfect match of search query+title+anchor text+domain name. And let's not forget about low competition for this long tail key phrase which made it possible."
So, what we should remember while choosing the domain name:
– keyword based domain name is perfect for branding: it will be easily remembered as it is associated with your niche;
– search engines still look at domain names as a factor of relevancy;
– people will link to your website with the site name in the anchor text (so if your site name is keyword based – the anchor text will also be relevant);
– a keyword-based domain name can boost your ranking with relatively slight on- and off-site efforts.
Another example:
Google results for: copywriting service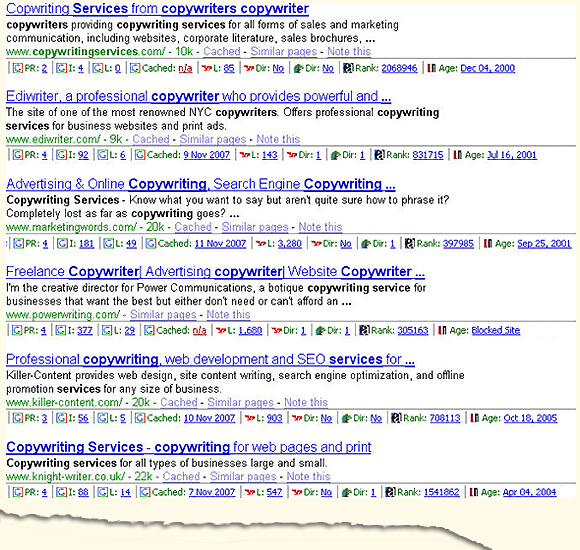 Questions which still remain unclear:
– Do hyphenated keywords in the domain name work better? Or do they work at all? – Note, none of my examples had hyphenated key phrases as the first result.
– Does Google look for exact match in the anchor text? So do we need to focus on one anchor text only or do we need to vary it? – The second one looks better to me but seems to work less effectively.
– Is Google going to devalue the domain name importance? – Well, probably, as this makes it vulnerable to web spam, but I don't think that it will remove this factor completely.
The following two tabs change content below.
I am the owner of this blog as well as Brand and Community Manager at Internet Marketing Ninjas and Founder of MyBlogGuest, MyBlogU and
ViralContentBee.com
Latest posts by Ann Smarty (see all)