15 Cartoonists That Allow Using Their Web Comics for Free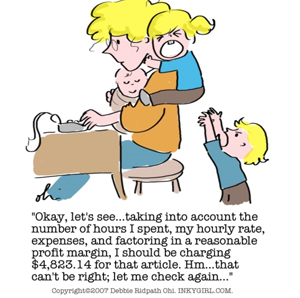 We all know how strong is image appeal. Very often a blog posts goes viral only because it starts with a great image.
We also know that we cannot use just any images we find on the web: we need to respect the creator's copyright.
Luckily there are some absolutely awesome creative minds who would *love* you to use their works (with the credit).
Remember:
* You should always credit any comic you are using for your article or presentation
* If you have doubts (if you are allowed to modify the original creation or if you can use it, please get in touch with the creator. It never hurts to ask. Besides, having a great comic creator among your contacts is never a bad thing!)
Here's the list of those cartoonists:
"Post image is used with permission from Debbie Ridpath Ohi at Inkygirl.com."
The following two tabs change content below.
Contributor
SEOsmarty.com accepts random contributions from close friends
Latest posts by Contributor (see all)