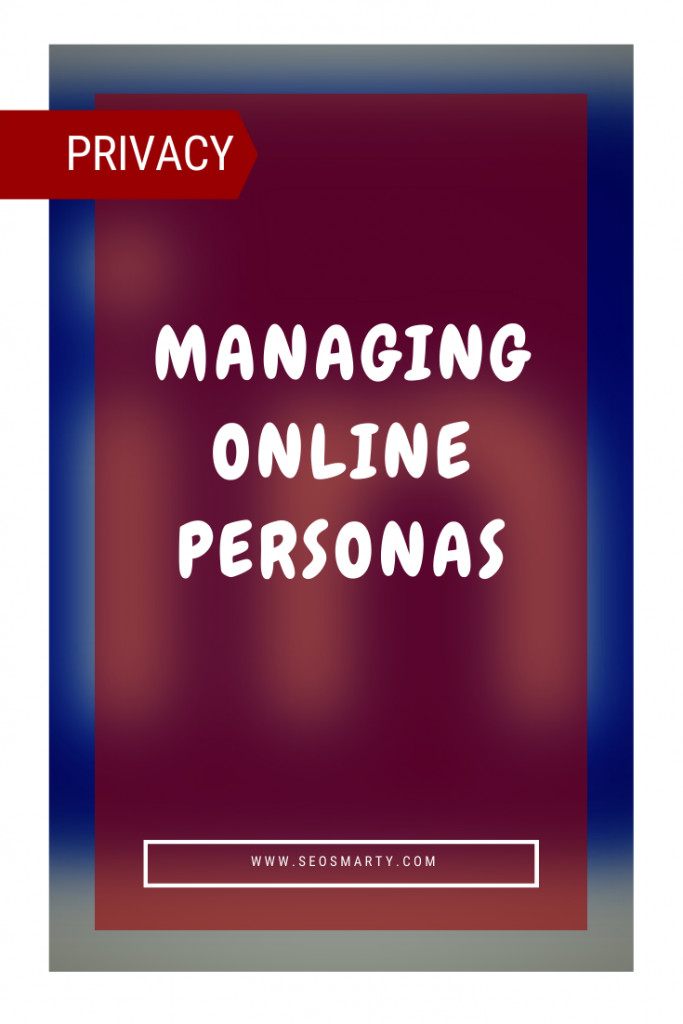 There is one cool joke that the worst nightmare of a web hacker is that he suddenly forgets all his passwords. Password fatigue (or password chaos or identity chaos) is the feeling experienced by many people who are required to remember and manage a lot of passwords.
And how many passwords do you need to keep in your head? I am sure as an Internet marketer, blogger and/or active social media user you must have quite a few passwords to manage.
This post will attempt to make your life easier or at least to encourage you to take it easier…
Creating a Good Password
These are plenty naturally. Most will just generate a random combination of letters and numbers which will be impossible to remember. Others are more fun, they generate passwords based on some criteria you specify.
This online strong password generator will create a password for you in seconds, with a single click of a mouse. If you don't have a built-in password generator, bookmark this one.
Facts: How Good Is Your Password?
1. This table shows the approximate amount of time required for a computer or a cluster of computers to guess various passwords. The figures shown are approximate and are the maximum time required to guess any password.
a 7-character password can be cracked in just two seconds, even when numbers, upper case letters, and lower case letters are utilized: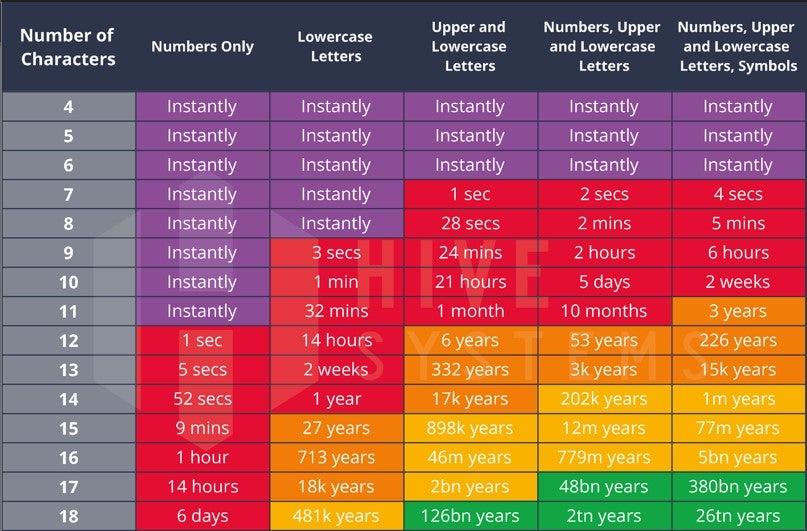 2. The following infographic visualizes the "breakability" of some of the popular passwords based on their strength – it might appear a little funny but lot of people are actually using those simple passwords (via):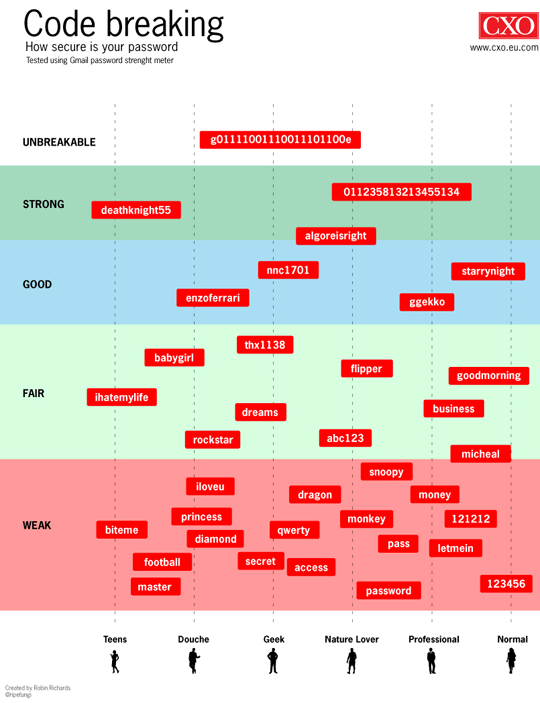 3. There are also a few tools that help you measure the "strength" of your password: here's one of them called Password Meter that checks how strong your password is based on the combination of the following criteria:
Number of characters;
Number of uppercase letters and lowercase letters;
Numbers and symbols;
Repeat characters;
Consecutive uppercase letters, lowercase letters and numbers;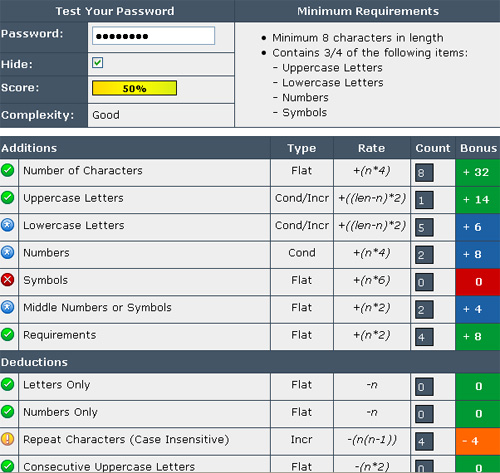 More
Many people recommend LastPass, KeePass and Roboform for password management. Whichever you choose, make sure to diversify your passwords everywhere. Never use the sames password over and over again. As Hari Ravichandran put it,
The second is don't use the same passwords across all your services. Try to use a password manager because, again, if you have 50 different services, now if you think about if one gets breached, now all other ones are in trouble as well. Make sure that you're going to start segregating your risk a little bit as well.
The following two tabs change content below.
I am Ann Smarty, owner of SEOsmarty.com. I've been in the SEO industry for two decades. I am the former Editor-in-Chief of Search Engine Journal and a contributor to Mashable. These days I am running Viral Content Bee and writing for Moz, Buzzsumo, Wix and many others!
Latest posts by Ann Smarty (see all)