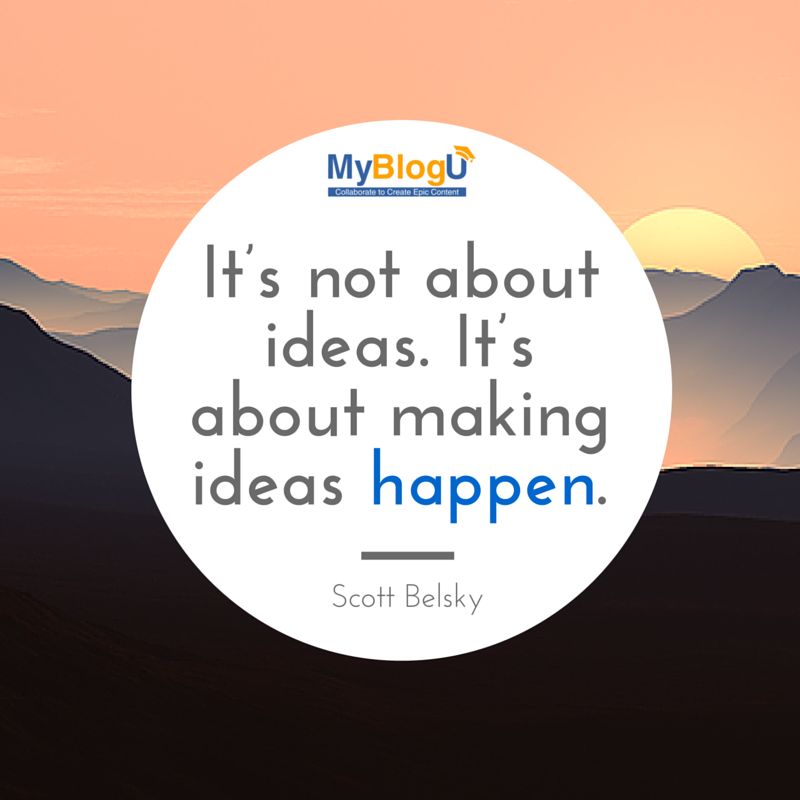 When was the last time you had an idea of a new site, a startup or a new business model? I am sure, you get some cool ideas daily!
Then you sleep on it, realize you don't have time or you have some plans or you have other commitments and you just put it away.
What if that idea could change your life for the better? What if it could open new opportunities or make you a happier person? What if it could turn your life upside down?
You'll never know!
Here's your chance to start acting:
Our idea generation and implementation bootcamp just kicked off last week! And you can still join:
🎓 The MyBlogU Blog Launchpad: Content Zero to Blogging Hero Challenge 🎓
Here's what this new challenge is about: Read on: Launch a New Site: Double Your Profit Challenge: You'll Never Know Unless You Do It!