Google Authorship has been the most intriguing developments in the search industry for the past couple of years.
With exciting predictions like one that Google will identify "subject authorities" or another one that author-verified results will be ranked higher, it's obvious that search marketers have been watching it with much anticipation.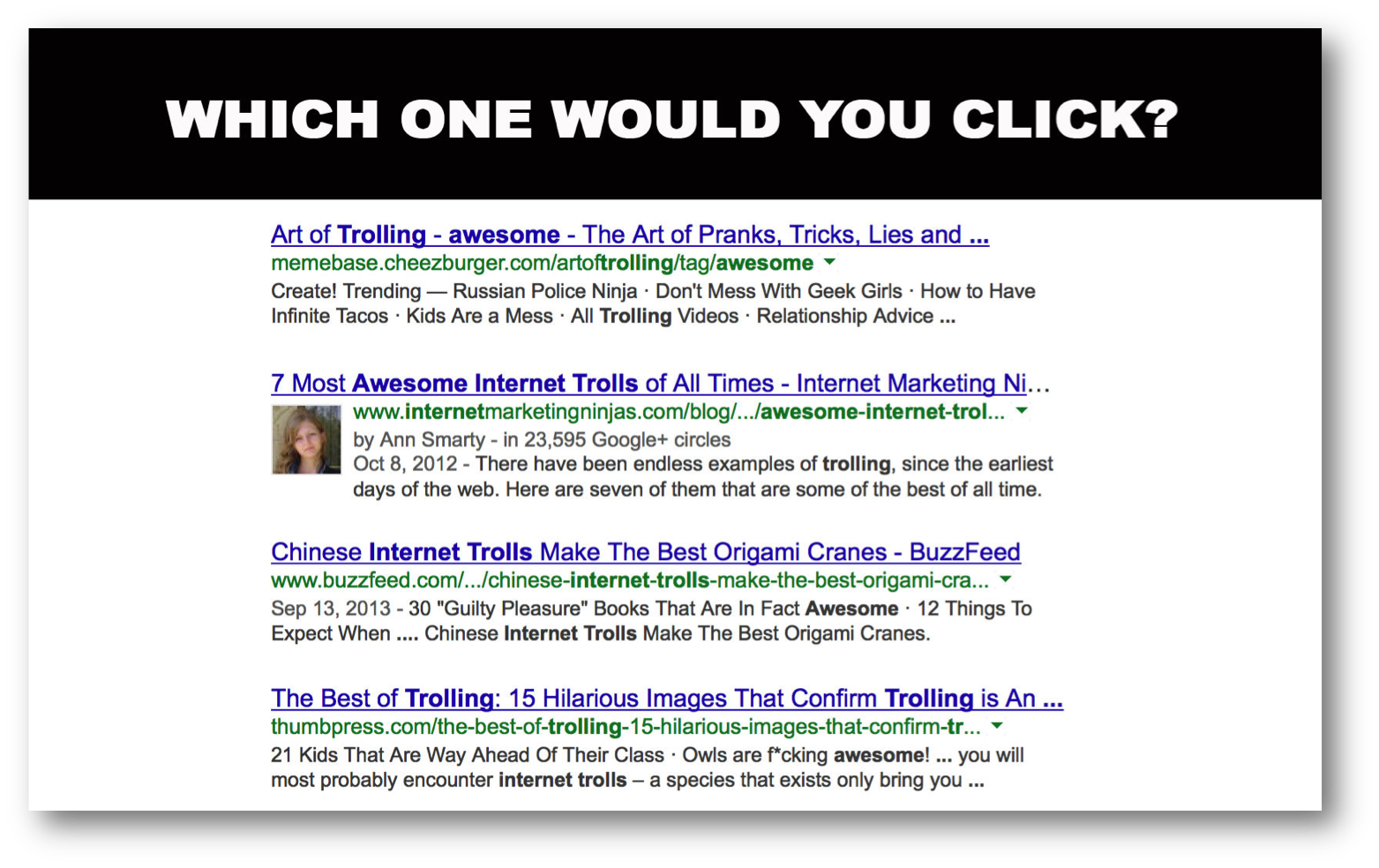 So far, despite the bright predictions, Google is obviously struggling, going after the low-hanging fruit (quoting Mark Traphagen) and using domain trust and backlink power and transferring those metrics to Authorship results (thus trying to identify who of the authors deserves a rich snippet, for example).
The good thing we still have NOW is author identities in search results! And it's already very rewarding! Authors do get a much higher exposure from search results thanks to the authorship-powered rich snippet.
There have been a lot of experiments, so let's see how Authorship rich snippets have been evolving and changing over time! Read on: The Evolution of Google Authorship Rich Snippets