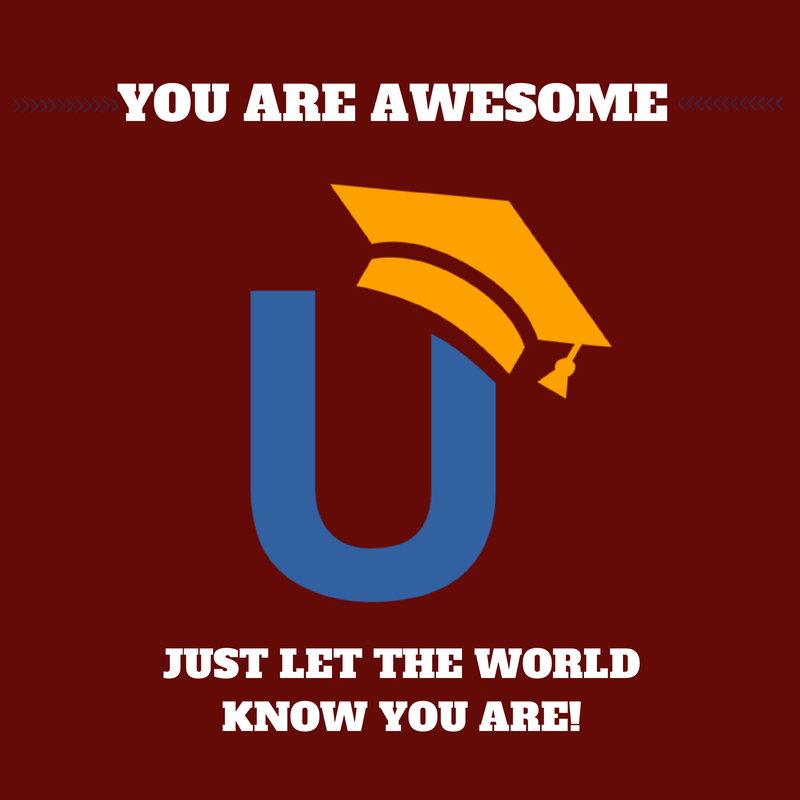 There are always those little but important things you need to do but never have time / motivation / memory to. For me, that's my "About me" page. I set up my blog back in 2008-ish and my About page has been almost intact since then.
Yet, that's not even a little thing… I talk so much about personal branding and I haven't even done the essentials for myself: Taking care there's one place on the web that has most complete information on myself.
Our new project MyBlogU helped me to get motivated. I created an interview request asking people to give me some tips and examples om how to create a winning "About me" page.
My page is still work in progress (but at least I've started working on it thanks to the wonderful people who came to help!) Plus, thanks to those answers, I also got inspired to write my very first Medium post telling my story.
So much accomplished thanks to a single MyBlogU project! Thanks!
Below I am featuring those helpful answers hoping they will inspire you as much as they inspired me:
Structure your "About" page properly
Some of the better About pages I have seen identify what the person or business offers, their expertise, how they can assist the public, and plenty of quality links re-enforcing what they have already said. Keeping the profile professional, showing a little personality, without overselling the product or service are the pages that catch my eye as a consumer.
Structure:
A quick and to the point Tagline,
An Introduction that outlines everything you want consumers to know about you or your biz,
A fully completed Links section with good examples in each of the 3 categories of your own work to show your expertise.
Get inspired by examples: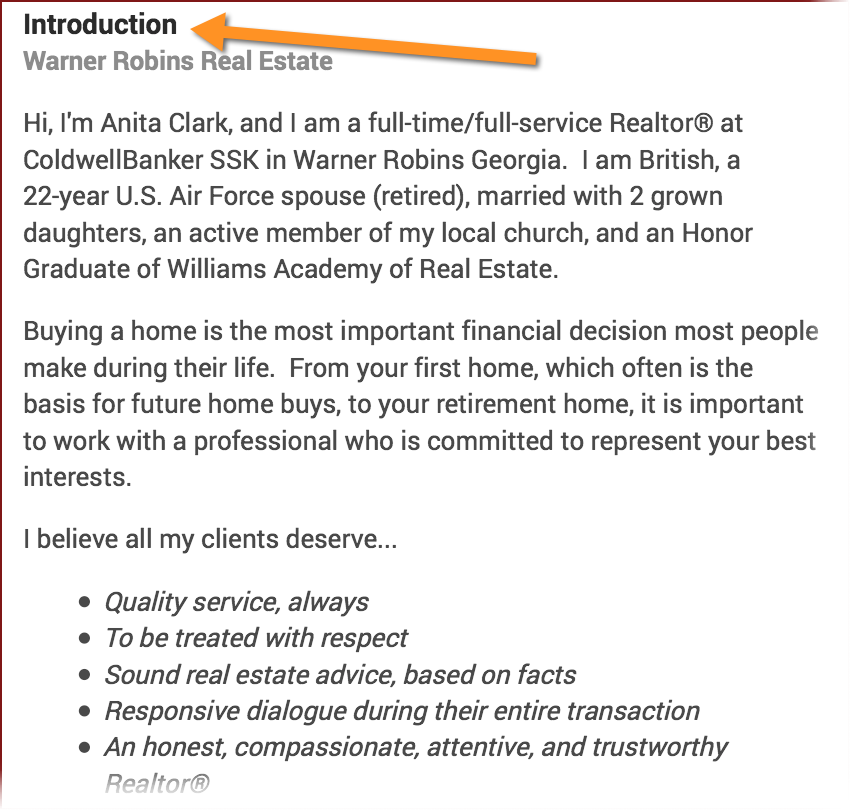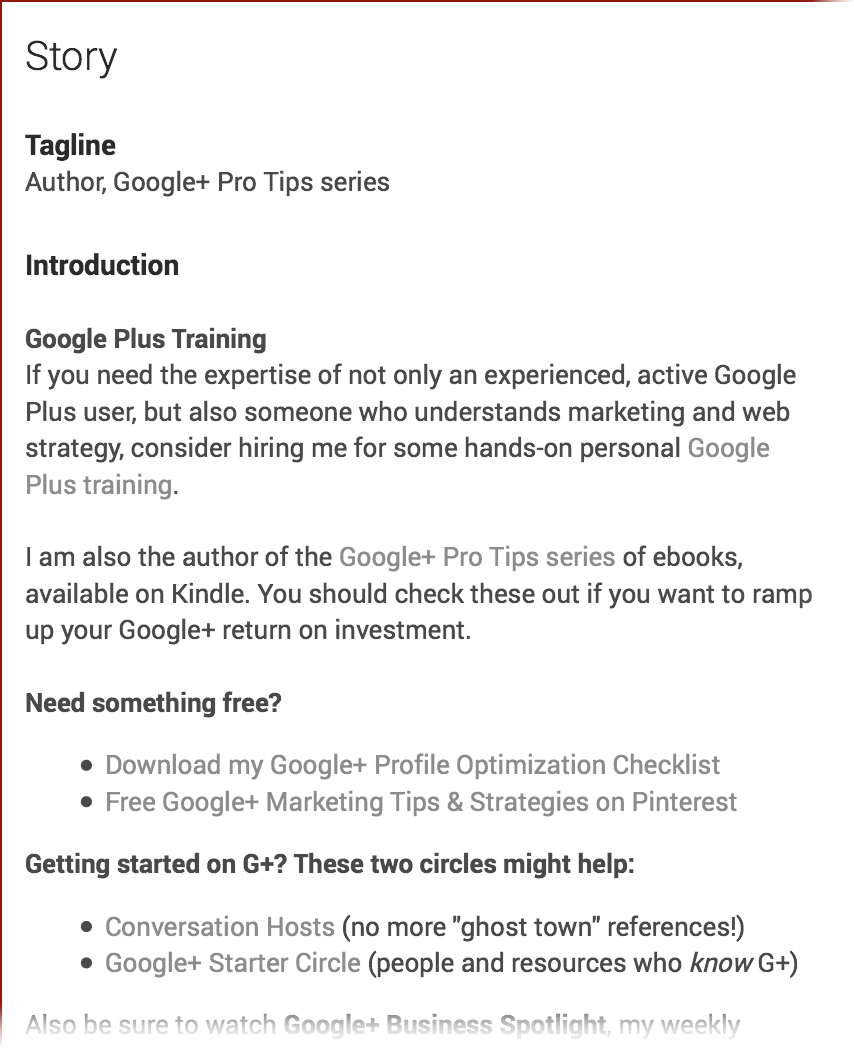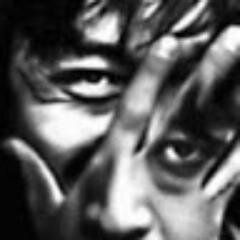 Include unique proven entities
Add link to the "about"-page to your personal Freebase profile. Create Freebase profile for the site, where the "about"-page is, and publish as a link for this Freebase profile the "about"-page link.
Create an interesting image, insert your keywords into EXIF, share this image at Wikimedia and publish there a keyword-rich description with link to your "about"-page.
To make the "about"page machine-readable, use following markup: Dublin Core property "subject", Schema.org-properties "about" and "mentions".
About-page must obligatory contain your semantically markuped (Schema.org) contact data
About-page must get a link from the "Story"-area of your Google Plus profile
Tell your story
Tell your story on your about page. People that click on it want to learn more about the person or company behind the brand. A story is an entertaining way to let people get to know who you are and studies have also shown that stories improve reader engagement.
Your story should include both some personal details that will enable people to connect with you and facts about your life or company that will boost credibility and make them want to learn or buy from you. Break your story into easy to follow sections and include supporting pictures and images.
Get inspired by examples: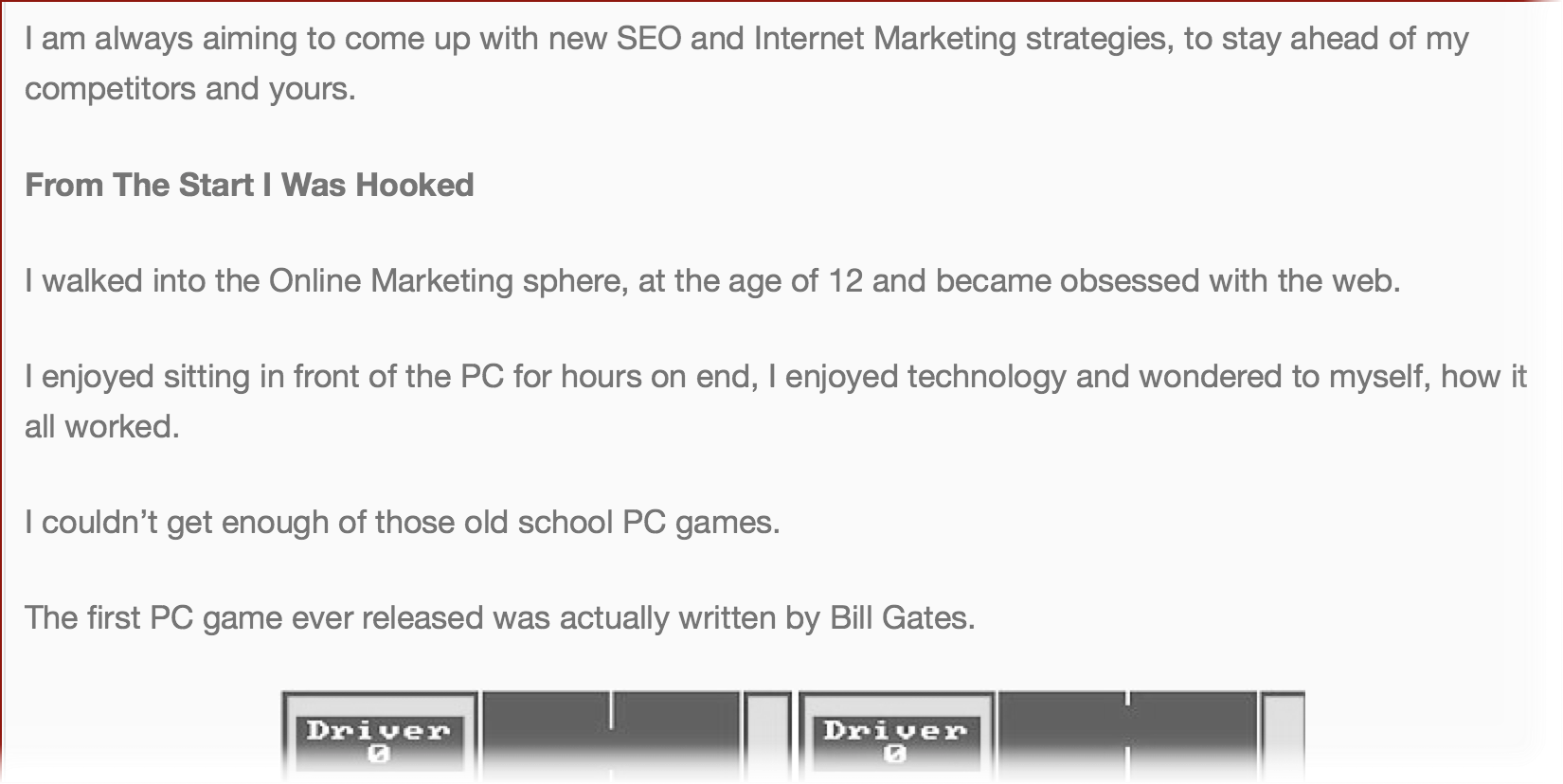 Focus on your strong points but be truthful
Sharing your company values is all well and good, but if you're not explaining why you have those values, the words don't mean quite so much. If you want people to believe that you're an authority in your field, you have to let them know how you became one.
Focus on your strong points – what are you known for? Customer service, attention to detail, innovative design…whatever it is, spend some time emphasizing it on your About page.
Be truthful.
Don't say you're the best at anything unless it's true. If you exaggerate, the integrity and authority of your entire company will be called into question.
Don't forget to include your call-to-action
I see an about page as an opportunity to tell your story, assert your authority and build your list at the same time.
For me, an about page has to tell people several things:
Who you are
Why people should listen to you (your background)
Who is talking about you (for example, publications where you have been featured)
Trusted by (if you write for top tier publications in your industry, include them)
You can then incorporate an opt-in form to capture email addresses – be specific about how signing up can benefit your audience.
Then add a dash of personality (and humor if that's your thing) to show you're real.
Add testimonials and "Featured in" section
I believe having an "About me" or "About US" page is necessary not only because Google wants to see the author behind the content but because when users get attracted by the content, one of the first thing they search for is the author information.
If you have a powerful About Me page chances are you will be able to convert and convince more potential leads in to customers. Here are the 5 things that I believe an Ideal About Me page should contain
Expertise and Experience
It is better to include your work samples and link to some giant industry blogs where you got featured.
Get inspired by examples: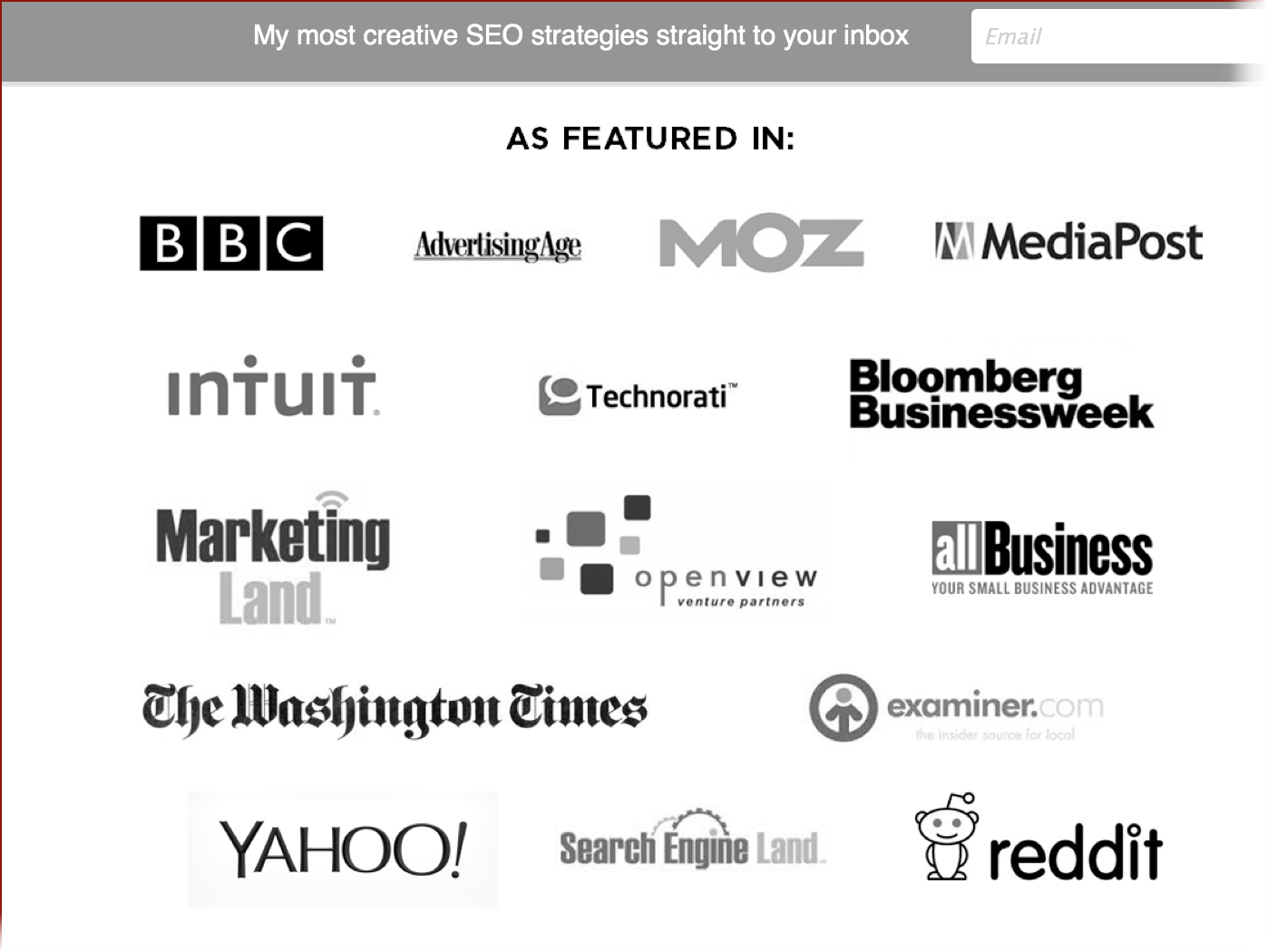 Word from Experts
If you ever get a word from the expert within your industry, including that can amazingly increase your conversation rate from your About Me page. When people see words from the people they trust, they tend to trust you too.
Example: MailChimp does that on their About me Page quite beautifully.
Social Channels
When the users are reading more about you on your About US page, this is probably the most targeted time show them where they can find you online or how they can talk to you in person.
Example: Jared Digital includes this at the end of the page and it still looks beautiful.
Visualize!
Images are worth thousands of words, especially when making the right first impression is so important!
Get inspired by examples: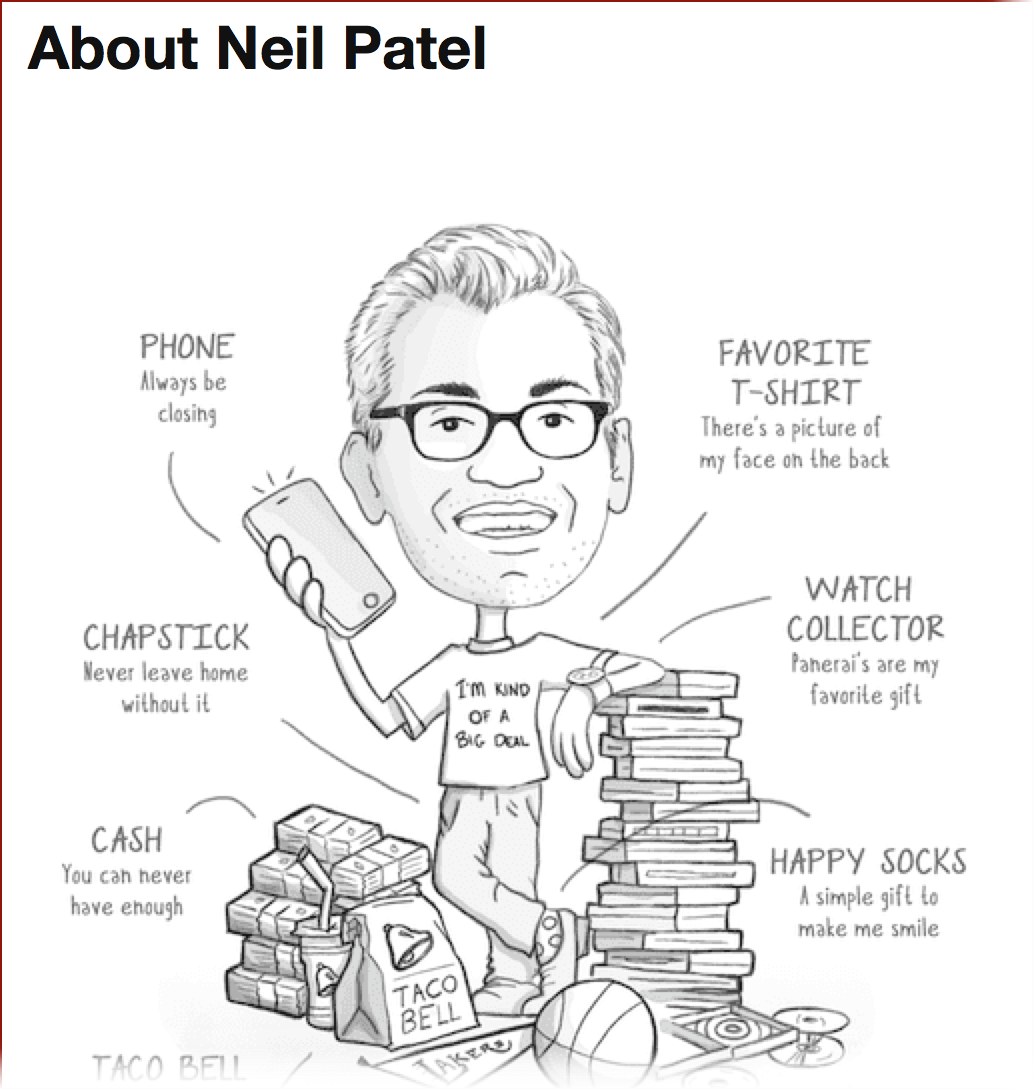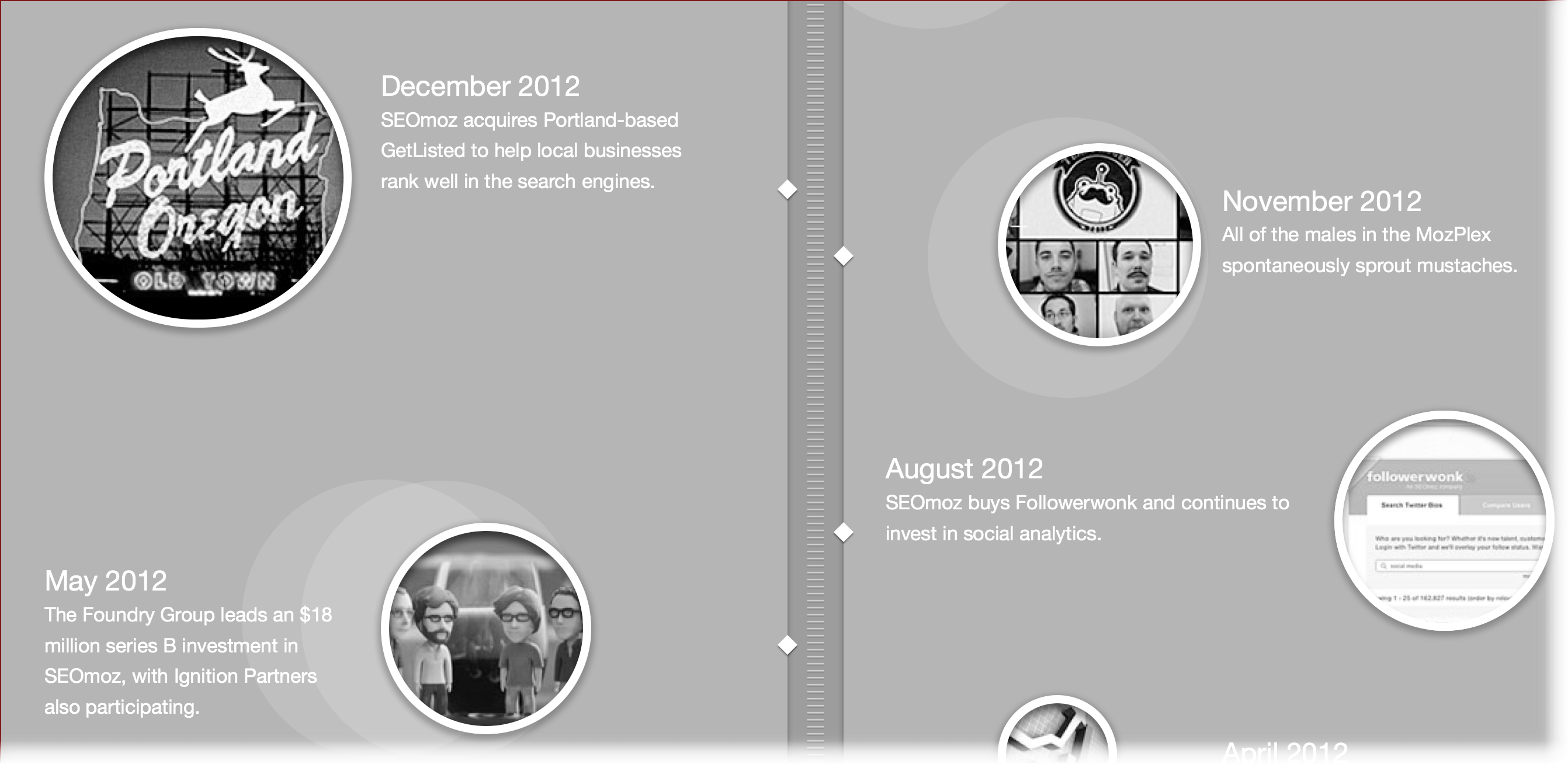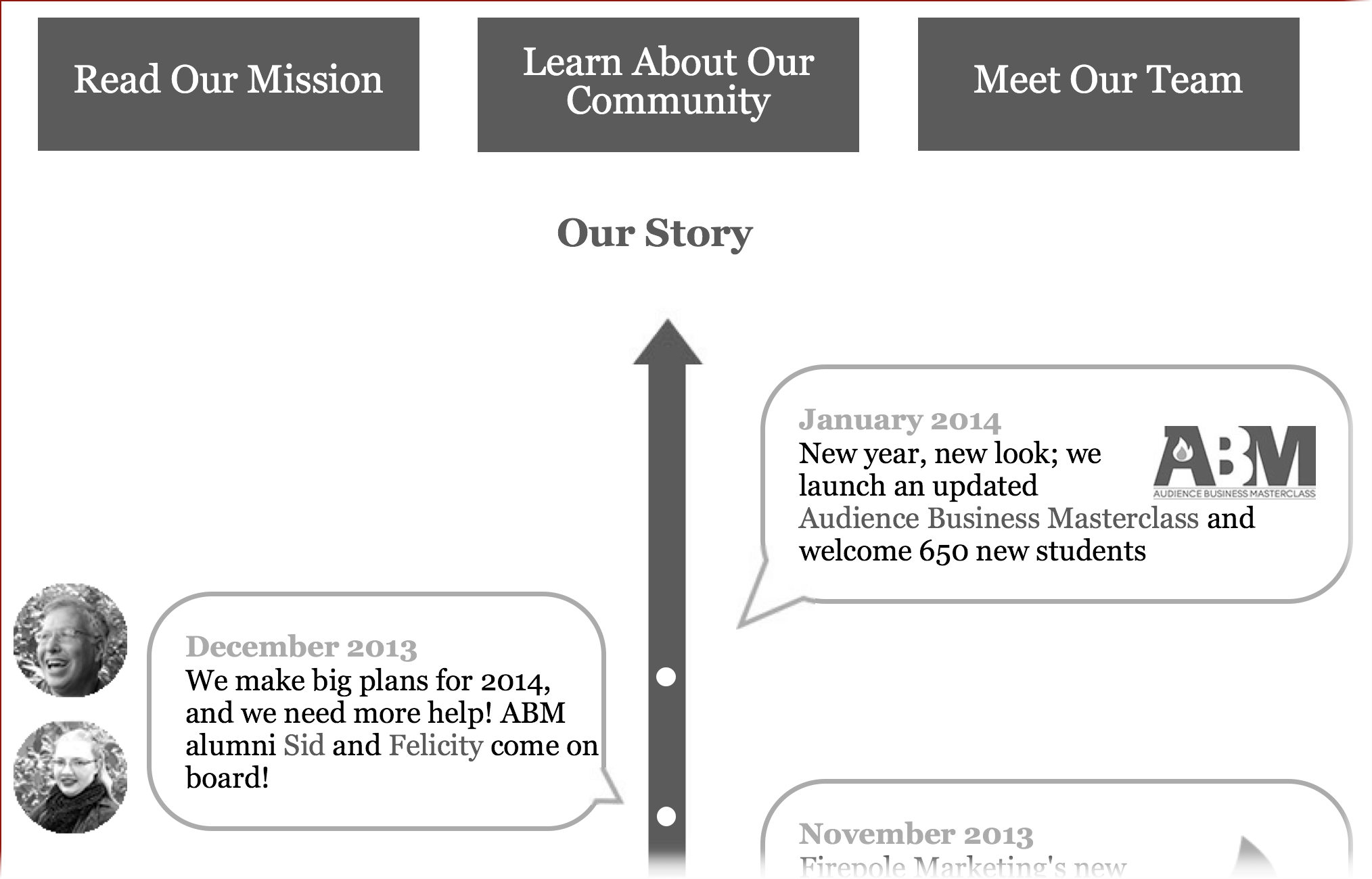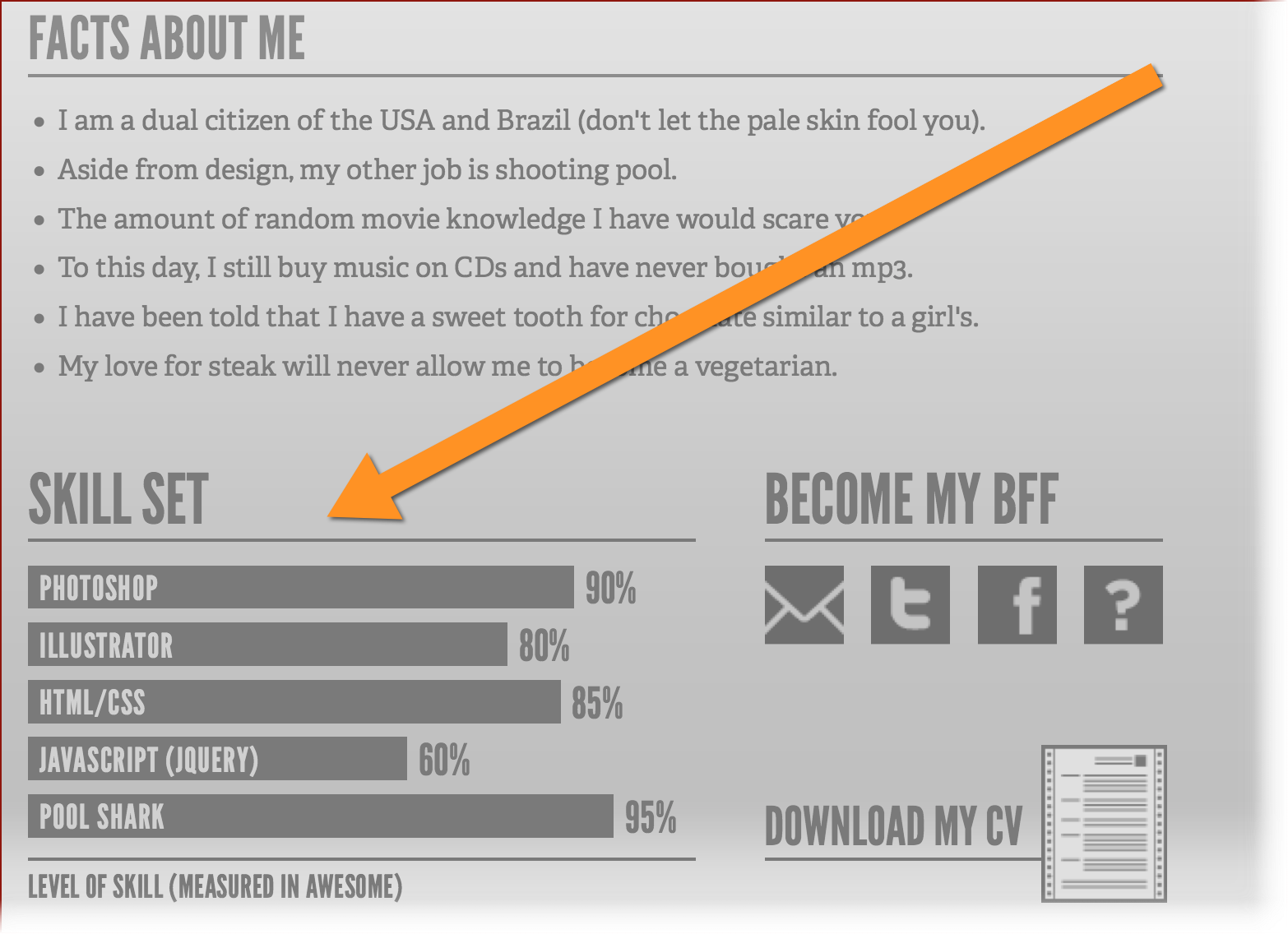 More examples and further reading:
Aaron Bradley has put together this absolutely awesome guide on creating "About me" page.
Allett Mowers About Us page shows that they know who they are as a brand. They're confident of their reputation, tradition and ability to provide great mowers. They run through their company history, showing how they've got to where they are. In the last two paragraphs (also the reader's last impression) they establish themselves as serious players, showing confidence in their products without bragging. Their About page is simple and down-to-earth, and consequently feels trustworthy.
There are so many great examples all over the web, below are a selection that are a good combination of focus, story telling, flare and personality:
Helping hands (Thank, you!):
| | | |
| --- | --- | --- |
| | @gregrysmith | Professional blogger and seo. |
| | @anita_clark | Active Realtor and social media user. |
| Chilly_Bang | @undead_seo | |
| Mark Bartram | @LawnmowersD | Owner of a successful e-commerce site |
| | @sbizideasblog | I write about business, digital and content marketing. |
| Moosa Hemani | @mmhemani | In the SEO and Digital Marketing Industry for more than 7 years. Performing my duties as a Search Marketing Governor at SEtalks.com from the last 2 years. |
| | @adamjayc | I have run various blogs, grown a gaming site to 30+ contributors, written for KISSmetrics, Crazy Egg, Pro Blogger and Boost Blog Traffic while being cited in CIO.com, HuffingtonPost and other top publications. |
Do you want to get inspired? Join MyBlogU and create your project: Our wonderful members will help you as well!
The following two tabs change content below.
I am Ann Smarty, owner of SEOsmarty.com. I've been in the SEO industry for two decades. I am the former Editor-in-Chief of Search Engine Journal and a contributor to Mashable. These days I am running Viral Content Bee and writing for Moz, Buzzsumo, Wix and many others!
Latest posts by Ann Smarty (see all)