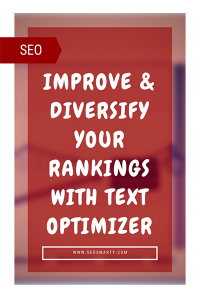 I've been reviewing SEO tools for at least a decade now (stopped counting about 5 years ago) and it's not easy to impress me these days (that's why you don't see tool reviews that often from me these days).
But a few weeks ago this tweet drew my attention: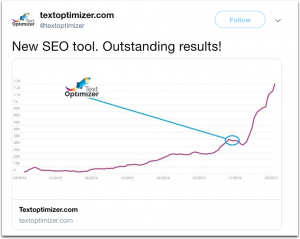 While it did look too good to be true, I love traffic screenshots, so I checked the tool out. What I saw was very promising and let me explain why.
Text Optimizer is the content optimization tool that uses semantic analysis to urge you to improve the quality of your content and optimize it better for organic rankings.
How Does Text Optimizer Work?
Google moved beyond exact keyword matching years ago. It's getting smarter with every update, one search signal at a time. Google understands search intent, related concepts and entities, and what really lies behind each search query.
Google's powerful search algorithm is its biggest asset. They won't tell us much when it comes to how exactly it works, obviously. It doesn't mean it cannot be reverse-engineered though.
Whenever you search, Google receives your query and returns search results based on what it thinks you want to find. When doing so, it generates those search snippets based on your query using excerpts from the pages Google thinks do the best job satisfying your query.
This way Google makes editorial choices every time you search: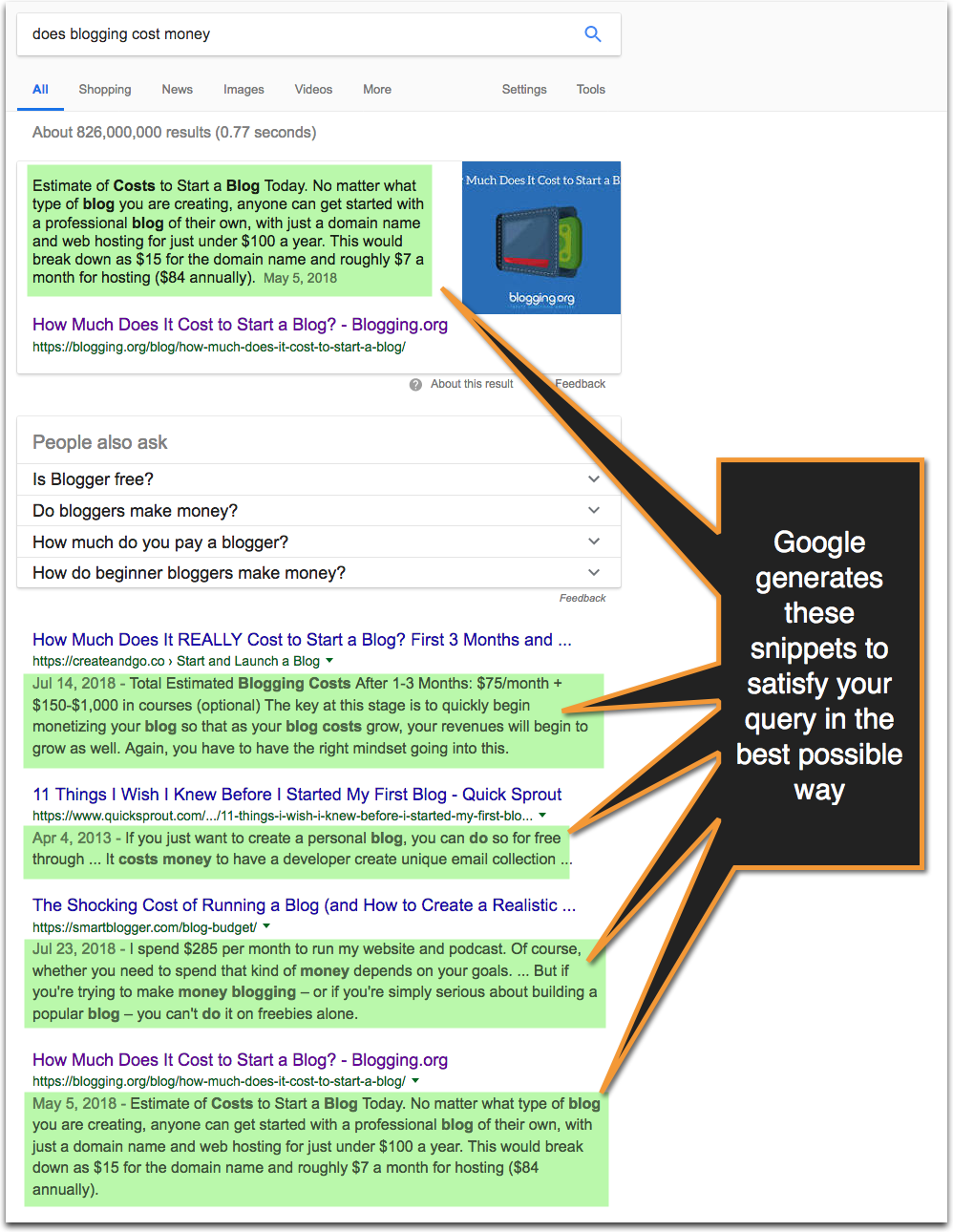 Now, what we need to do is to analyze all those editorial decisions and try to reverse-engineer them to optimize your content for each particular query.
This is exactly what TextOptimizer.com is doing to let you better optimize your web page. It takes your chosen query and then, using semantic analysis, returns the list of related and neighboring terms and concepts you may want to include in your copy in order to optimize it for that query better.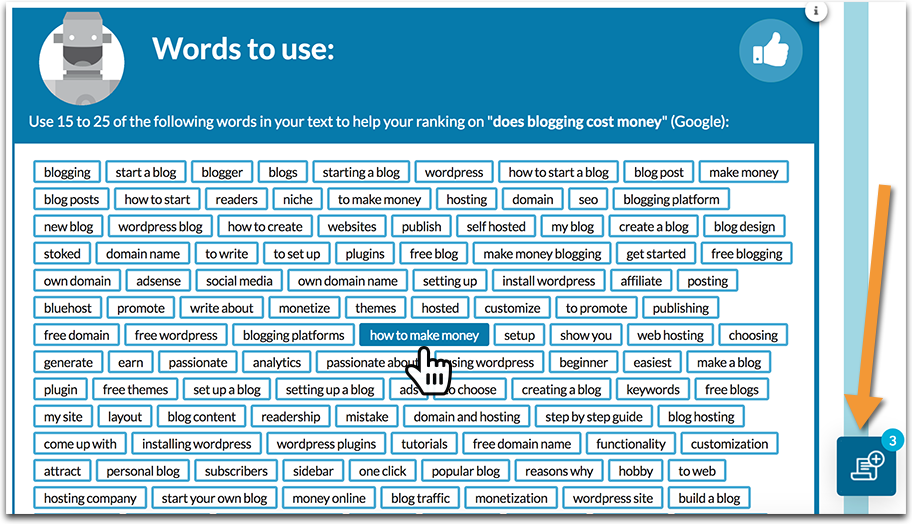 [Pick at least 15 keywords from the list to add to your content naturally. Of course you may need to expand your copy, maybe even add a new section but you'll see that this will actually improve your content which is never a bad thing!]
It can be used for both creating your content from scratch as well as optimizing your existing page.
When it is used for optimizing existing content, Text Optimizer grabs your text and compares it to Google SERPs giving you a score between 0 and 100 based on how well your page is optimized:

It will then show you the list of terms you may want to add (based on your own editorial decisions) as well as the list of keywords you may want to remove (those are totally off-topic):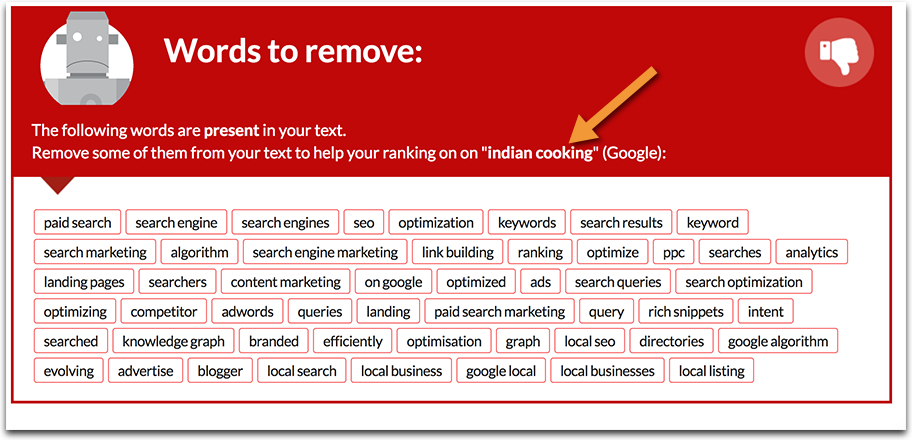 On top of that, the tool will also look at the overall content quality and give it a score as well as some tips as to how you can improve it: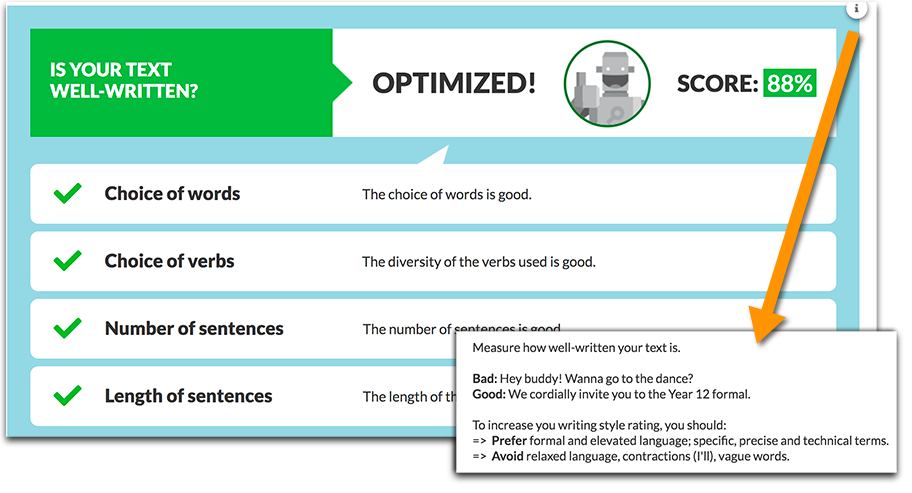 …as well as suggest some popular questions that will improve your content depth, structure and quality: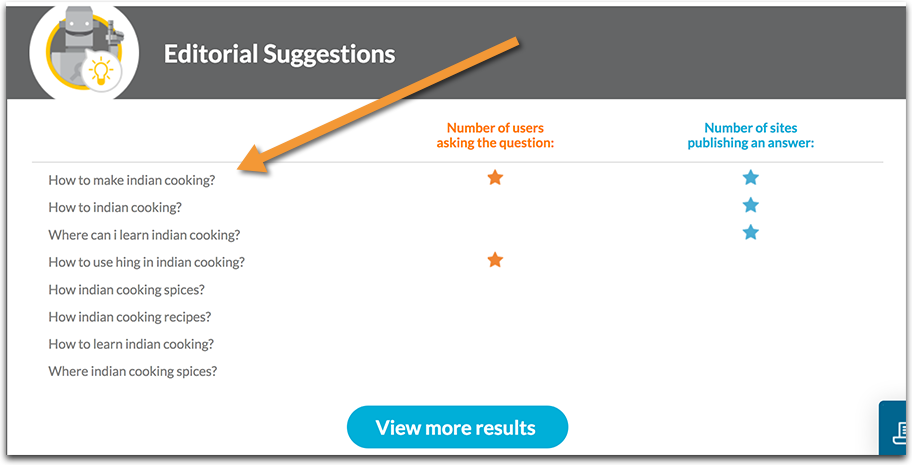 Once you go through all the suggestions, implement content edits based on your editorial preferences and publish the changes. Then re-run the tool to see if your score has approved.
Your goal is to score at around 90 or higher.
Now give it a few weeks and check your rankings!
Text Optimizer in a Nutshell:
TextOptimizer uses semantic analysis to extract related terms and concepts and build up your topical cluster allowing you to create more indepth content that includes related and neighboring terms and concepts
You can use both WordPress plugin and Google Chrome extension to access the tool easier and optimize quicker
Optimizing your content takes less than an hour of work (provided you type quickly because you will need to create some new content and you don't need any additional content research)
You don't need any technical knowledge to use the tool and you can totally use the tool for your DIY optimization
You are likely to see a good ROI from this comparatively low effort
You can start from anywhere (whether you have content or need to write it from scratch) and it will guide you through your optimization process
It will encourage you to create better content through content quality suggestions and editorial recommendations (i.e. topical questions)
It costs $60 but there's a nice free trial that needs absolutely no private info to run, so go ahead and give it a try
My Own Experiment (Spoiler: +30!)
Update: The page is now #9! That is +30 through the use of the tool
So when writing this article, I took one of my pages, picked a pretty competitive query where I was ranking on page 4 and tweaked the content by using TextOptimizer's suggestions to take it to score of 80.
I started tracking my rankings for the keyword the day I pushed the new copy live. I did nothing else (no title tweaking, no other optimization, nothing).
Here's the result as of today.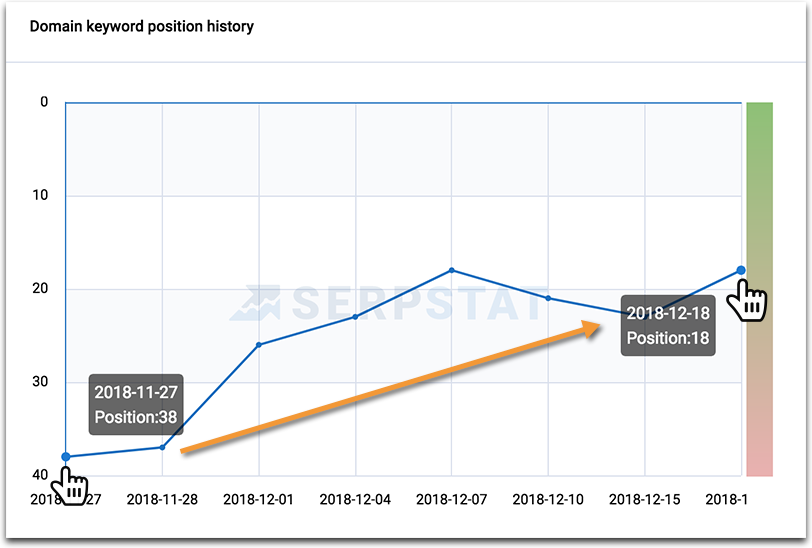 As you can see there has been some fluctuation and I'll continue watching, but so far, friends, that's 20 positions up (with no other extra effort, mind you. For the new keyword I wasn't even watching previously)!
Now:
TextOptimizer alone won't get you from page #4 to top 5, obviously
The higher you start, the subtler the boost (We know it's harder to get from #10 to #5 than it is to get from #40 to #20)
But overall, it works impressively well!
Give it a try and report your change in the comments! Good luck!
Check out more great tools:
The following two tabs change content below.
I am Ann Smarty, owner of SEOsmarty.com. I've been in the SEO industry for two decades. I am the former Editor-in-Chief of Search Engine Journal and a contributor to Mashable. These days I am running Viral Content Bee and writing for Moz, Buzzsumo, Wix and many others!
Latest posts by Ann Smarty (see all)