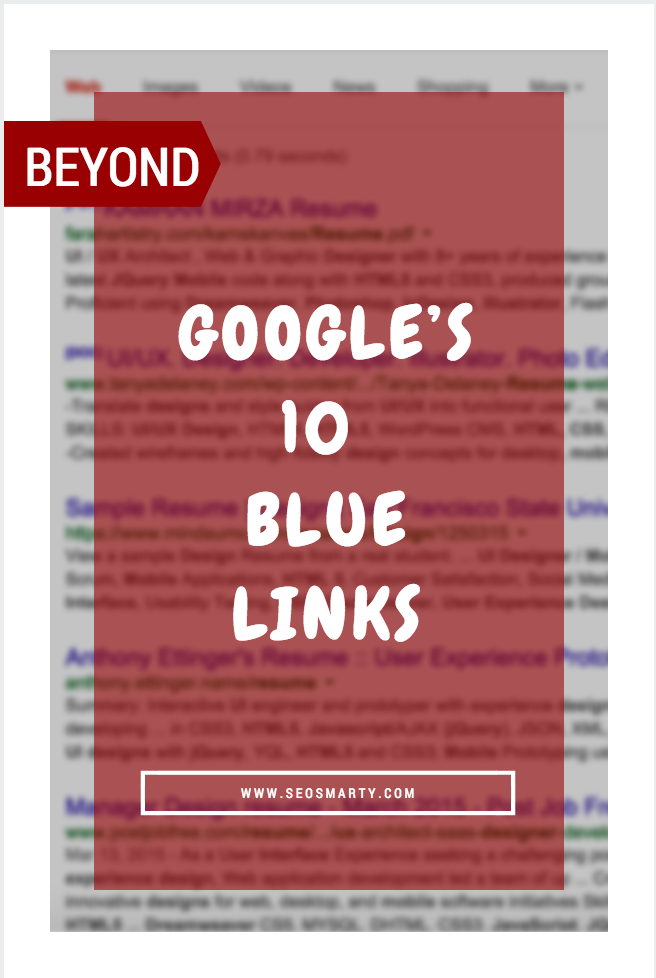 We moved away from 10 blue links per page long time ago: Google's search results page real estate is much more complicated these days providing us with new opportunities as well as more challenges.
Last week I hosted #SEMrushchat talking about different types of Google's search results and what they mean for brands. Here are my notes and screenshots from the chat:
Google SERPs Anatomy
"Beyond Top 10 Organic Results": what elements does the Google's 1st page consist of
Here are Google search results page elements we are dealing with these days (beyond the most obvious one, i.e. organic results)
Google paid ads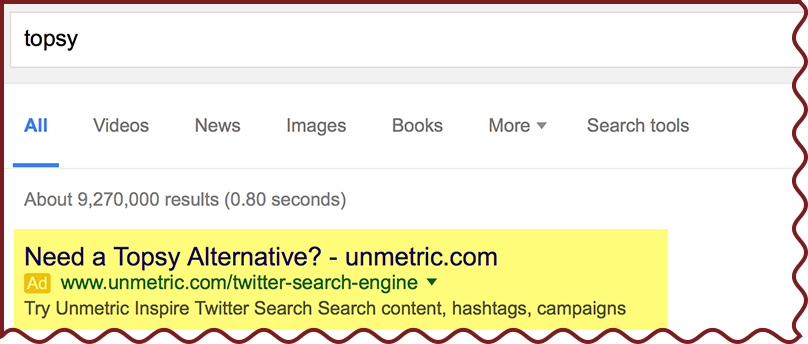 People paying Google to appear on top of your brand-name search results
Opportunity: Gives you immediate visibility
Challenge: Can be quite expensive, requires a lot of expert work (you pay for tools, for services as well as for clicks)
Universal search results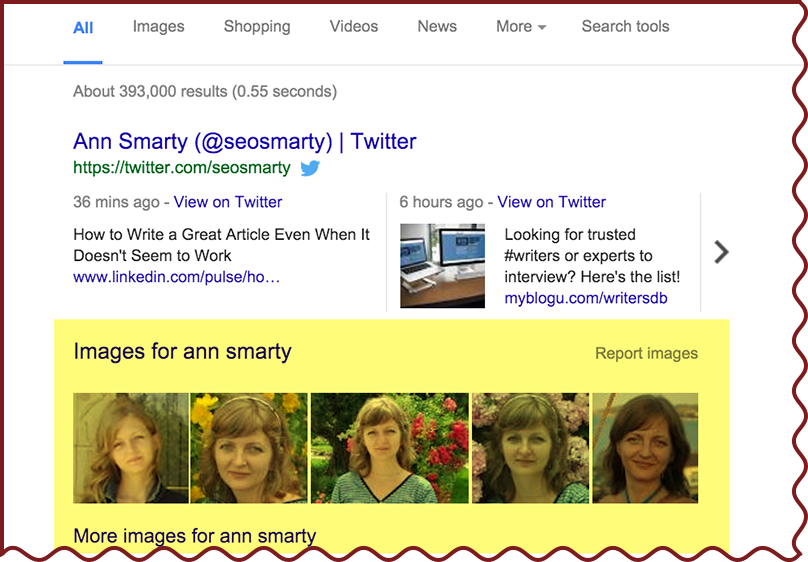 Related results from image search, news search, local pack, etc.
Opportunity: It's still easy to achieve high rankings in Google Images and Google Videos, so you can easily appear in that area
Challenge: Google News is a tough one to get included into, so you may be missing that opportunity of your important search results include newsworthy results
Knowledge graph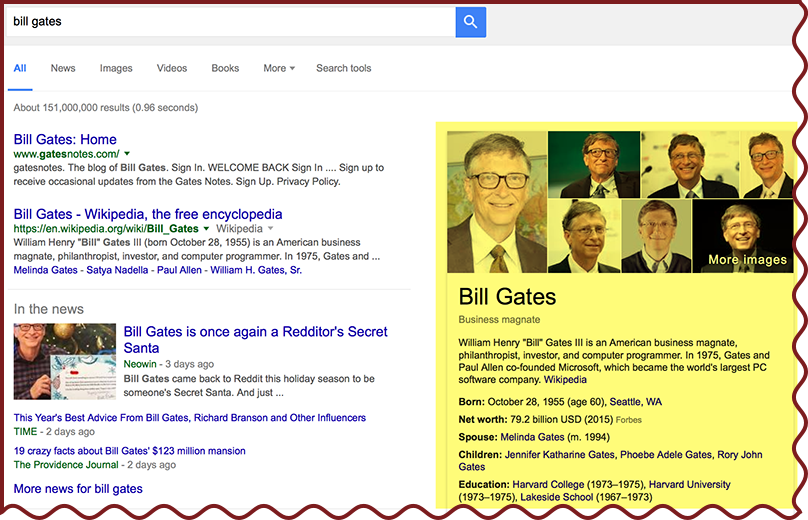 A separate box to the right showing basic information about a person or a company. It is usually powered by Wikipedia and it mostly appears for well-recognized public figures, highly-searched brands, places, events. etc..
Opportunity: It's a great opportunity for brands to convert better: Knowledge graph works as a powerful trust factor
Challenge: Many brands' knowledge graph includes competitors
Experiments
Then there are a few Google experiments that come and go. The most recent ones are…:
Google Carousel
Google Carousel used to be local. Now they mostly appear for entertainment-based search results (movies, video games, etc)
Twitter search results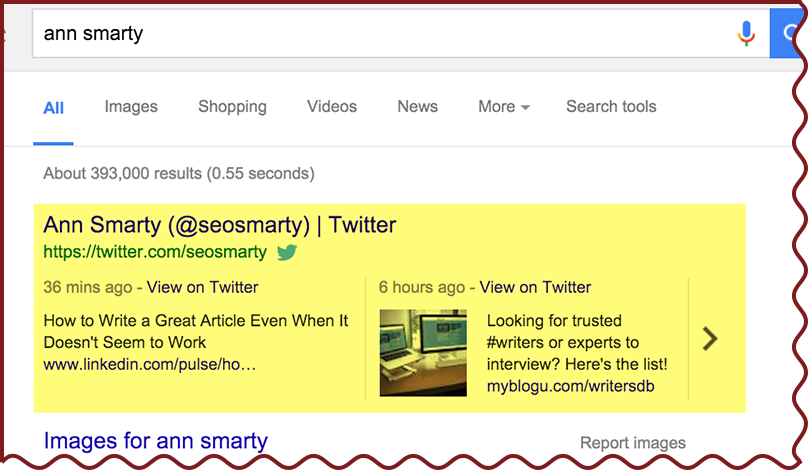 Twitter box appears mostly for navigational searches where Twitter profile ranks in top 10.
Quick-answer boxes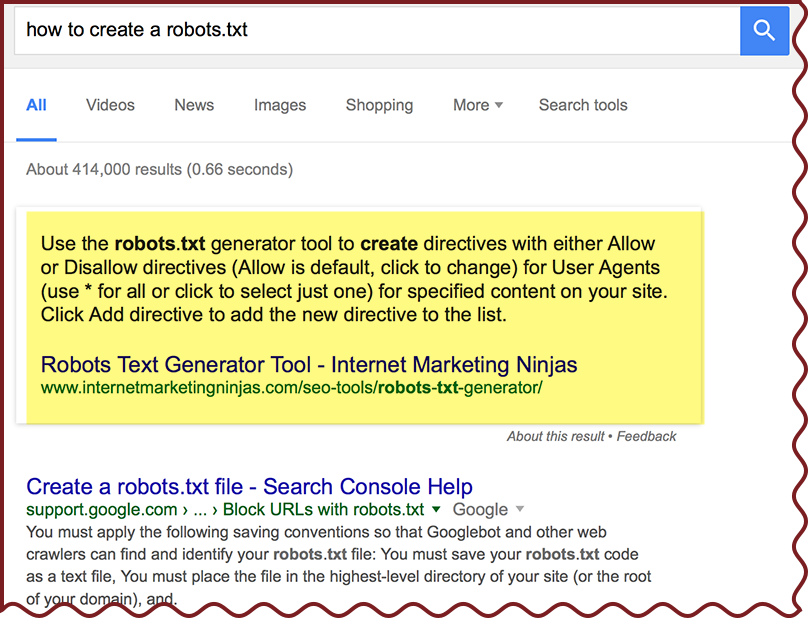 A box on top of search results showing an answer to the searched question. Sometimes (esp for definitions) these won't even show the info source URL
"People also ask" boxes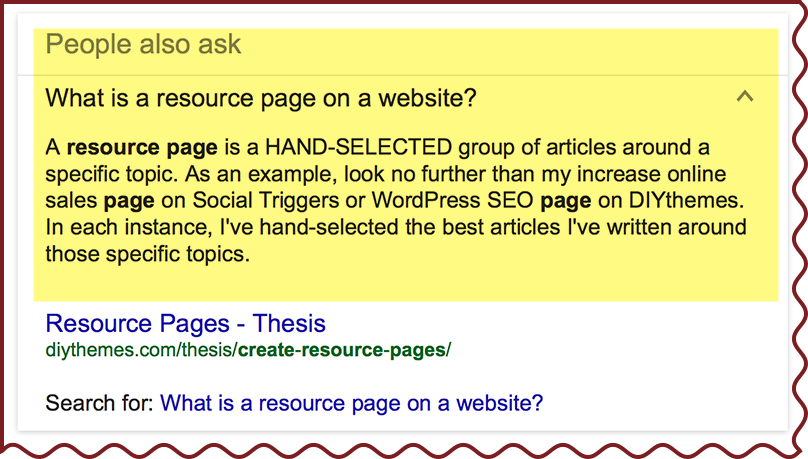 "People also ask" boxes showing related questions people tend to type. These can rank anywhere in the SERPs and you should unfold each question to see the details (So they are not as distracting). These are becoming increasingly common.
Answer Boxes
What pages are likely to appear in the answer boxes & how can marketers increase their chances?
There is no exact recipe to appearing in the quick-answer box. I did list some educated theories here.
1. Use tools to research questions
Optimize your content for question-type queries. SerpStat has a good tool for that: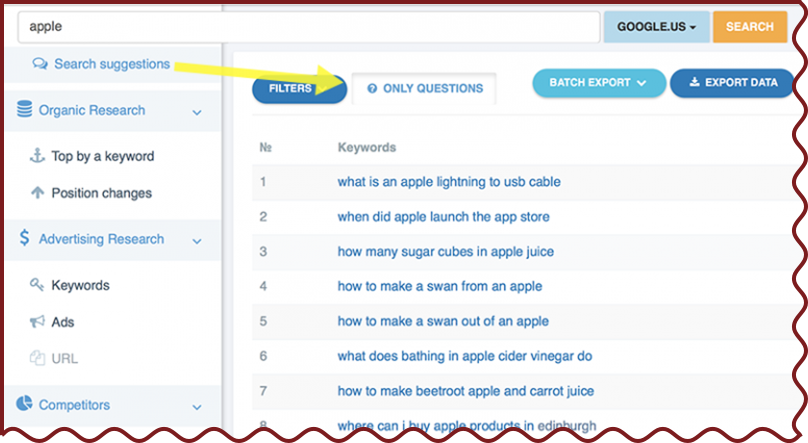 And of course I LOVE the new SEMrush feature allowing to filter queries with answer boxes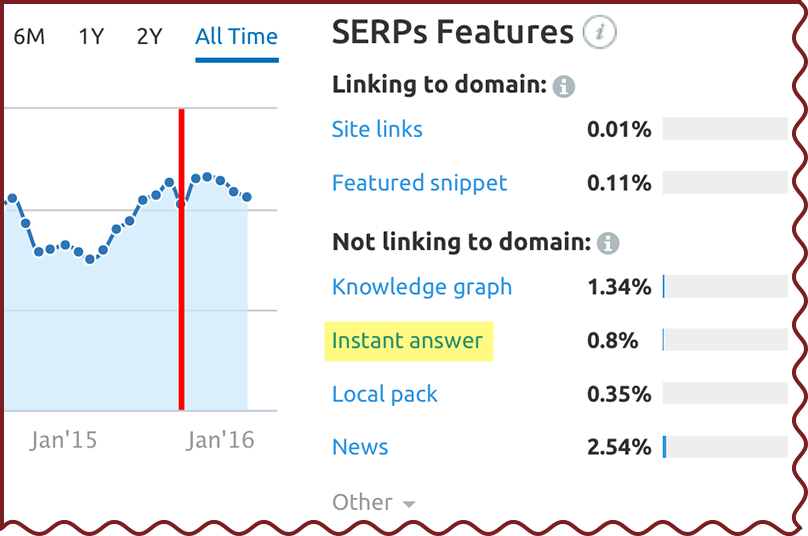 2. Reverse-engineer those queries to answer them precisely in your content.
Note how Google ranks IMN instead of their own page because our page mentions "create" in close proximity to "robots":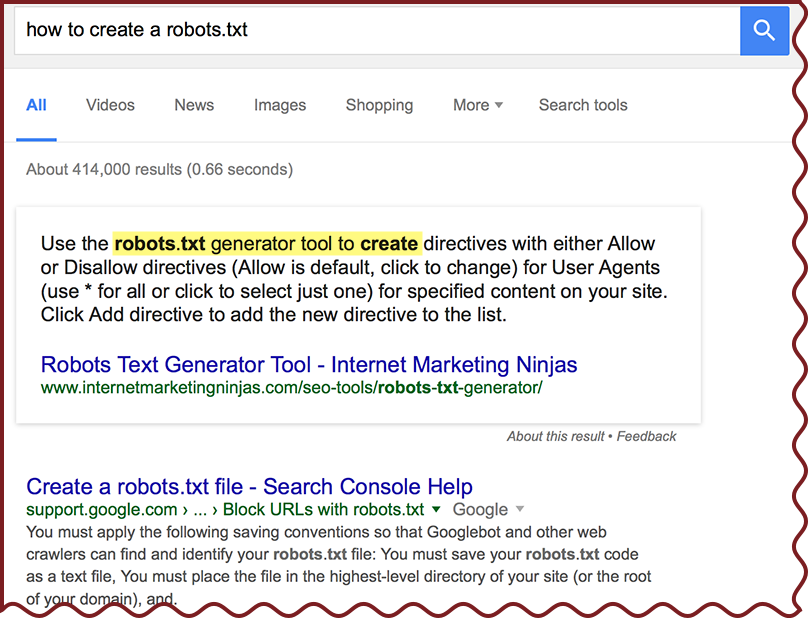 3. Rank in top 5 for that query.
Most answer boxes cite pages that already rank quite high.
Local Pack and Mobile Search
How can a tiny local business take over the Google's 1st page?
Local business has lots of advantages actually: It's still pretty easy to appear in the local pack
It's quite doable to get featured in local press (and generate great links)
It's necessary to optimize for natural-language (long-tail) queries because people tend to search by voice using their phones
There are a lot of sites (Yelp, Tripadvisor, etc) that rank incredibly high, so you should promote those listings too. It's a lot for monitor and manage though, so it's wise to assign a separate person or hire a firm
The obvious step: Make your site mobile-friendly and super fast.
Structured Data
What was the best implementation of structured data that has increased your rankings?
Rich snippets provide another opportunity for us to benefit from search traffic even without ranking in top 3.
The easiest rich snippet to get is review/rating rich snippet. It displays little stars right within SERPs

This increases click-through which also positively affects the rankings IMG, use a cool WordPress plugin to optimize for reviews rich snippet.
Further reading: What are Rich Snippets and Why Do You Need Them?
Beyond Google?
If a company can't win the search marketing battle, what is the best way of getting traffic to focus on?
Obviously, it depends on the company… But there are lots of traffic opportunities beyond Google.
If you DO rank well already, always seek more traffic sources. Never depend on a single traffic source even if it works!
Building your own community (blog subscribers, email lists, SM following, etc) works for almost any niche.
Also, building your own assets. Here are a few examples of long-term brand assets you can start building right now.
Have you been taking advantage of new Google search features? Please share your case studies and tools.
To see more highlights from the Twitter discussion proceed here.
And now, just for fun, here's my old deck on the evolution of Google Search results:
---
My Books:
Google Advanced Search eBook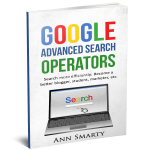 Included into my course
Reputation Management eBook
Included into my course
The following two tabs change content below.
I am Ann Smarty, owner of SEOsmarty.com. I've been in the SEO industry for two decades. I am the former Editor-in-Chief of Search Engine Journal and a contributor to Mashable. These days I am running Viral Content Bee and writing for Moz, Buzzsumo, Wix and many others!
Latest posts by Ann Smarty (see all)