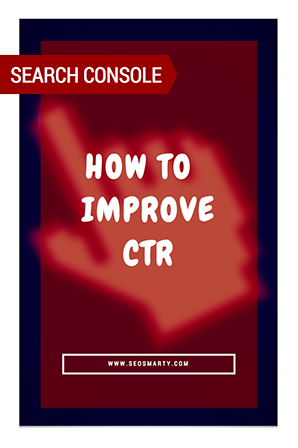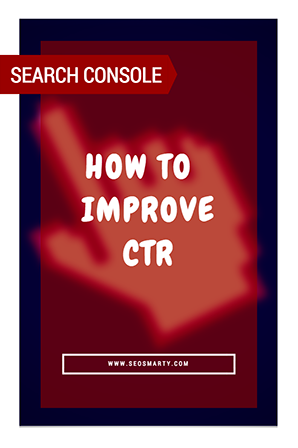 Note from Ann: You may have noticed that I seldom publish guest tips, only when they are very practical and to the point. This one is useful and many website owners overlook this.
Even if your website has a strong and high quality link profile, not necessarily it will appear on Google's first results. Your competitors keep building and adding links that will improve the rate of their website- exactly as you do. It's time to take your CTR seriously!
In this article I will explain the way I use Search Console in order to improve SEO organic results by clicks. When your website appears in one of the main results on Google's first page when searching for certain expressions, you might find that the click through rate is relatively low compared to the impressions.
For example: When using the key word "X" your website appears in third position in Google's organic results. While this certain expression had 1000 impressions during one month, the number of clicks was only 10, meaning the CTR was only 1.0%.
The main causes for a low CTR in Google's organic search are a wrong title and wrong description that do not appeal to the right audience and does not bring them to click on the result, or irrelevant search results.
Why are the CTR organic results so important?
If you have a good search result on Google it is definitely a great thing, though the high position does not promise that viewers will actually click and enter your website.
What is mostly important is the number of viewers that have been exposed to your website and how many people have actually clicked and entered your website.
In the short film below you can find an explanation of the importance of the right title:
" you want to make something that people will actually click on when they see it in the search results – something that lets them know you're gonna have the answer they're looking for."
Bottom line: Google's goal is to show the best search result, therefore the surfer's web activity and behavior is very important.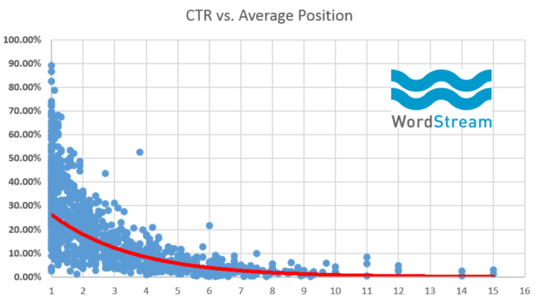 How to improve your websites CTR:
The first step is to use the search console and choose the website you wish to improve. Then open the category "search traffic", afterwards click on "search Analytics" and then mark V on the following:
Query
Clicks
Impressions
CTR
Position

Now you will be able to view all of the relevant expressions that appear when the specific website you have chosen comes up on Google's search results. This enables you to view all of the relevant information- the number of times it appears, how many surfers have clicked on it and its average position (all relevant for the past 28 days).
Now you are able to easily filter all of the information to your convenience. Personally I filter the CTR from the lowest to the highest.
What you need to do now is to draw more and more people to click on your results. By getting more clicks than your competitors, Google's algorithm will distinguish between your website and other websites and rank yours higher.
Three ways to increase CTR in Google's organic search results:
If your goal is to reach higher results then you need to attract people to click on your website instead of the competitors, this being the main purpose of SEO.
In order to improve your CTR results for an extended period of time you must focus on three main stages:
Improving low quality website pages: delete from the search console all of the information regarding expressions that appear. Sort the information and find the expressions that have a low CTR, examine the specific pages containing those expressions and their contents.
Combine SEO keywords in the title making it interesting and irresistible for viewers to avoid. Optimize the title using words and phrases that will bring out emotions- this helps improve and increase CTR.
Keep your viewers in the website and improve their surf making your website a place the surfers will want to stay and re visit, and keeping it that way is not easy but doing so you will improve your CTR and bounce rate. Make sure your website contains relevant high standard content.
Here are even more cool Search Console tips to play with.
The following two tabs change content below.
Shahar Gilad is an Israel-based content marketer and SEO consultant – 
http://www.prm.co.il/
. A big believer in the power of earned media, he can usually be found on his orthopedic chair, scouring the web for the latest trends in online marketing. When he has a spare hour or two, Shahar enjoys destroying his tennis rivals with his vicious topspin.
Latest posts by Shahar Gilad (see all)