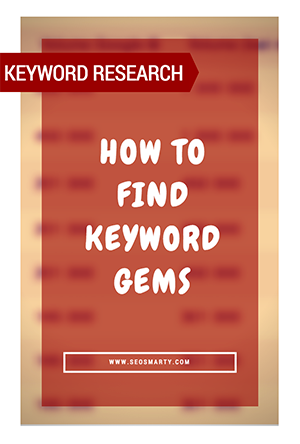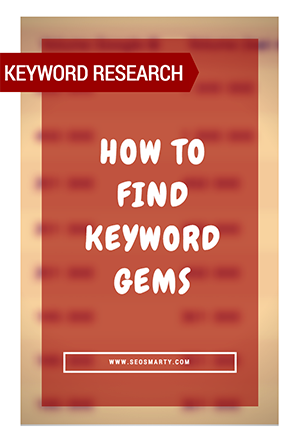 Keyword research is still an integral part of content creation, mostly because search engine rankings are unarguably (and possibly sadly) the best source of free traffic… but also because it's a huge source of inspiration showing you what people in your niche are interested in and what hasn't been covered well enough yet.
Speaking of the latter criteria (topic demand versus topic coverage), it's the ultimate goal of any keyword research process to find terms and phrases that have a high search volume but a low competition.
And while you would think there are no longer keywords that meet that criteria (thanks to the flood of smart SEOs helping website owners in all verticals), it's still can be done. The key is to use good tools.
My Recently Favorite Tool
I have had various favorite keyword research tools at different periods of my content marketing career. Honestly, simply tapping into a new tool can give you loads of new content ideas. Just because every tool processes, organizes and displays information differently. My usual advice for being stuck, is read a new site or use a new tool.
So here's a tool that may turn out to be new for you:
Serpstat is a cool all-in-one SEO platform that has one of the most powerful keyword research tool sets out there.
I love the filters they let you play with.
To illustrate how easy and powerful the tool is, here's a quick exercise…
Keyword Research Exercise
So you need to find terms that many people search for but little publishers compete for.
1. Search your core term in Serpstat (This step is somewhat obvious) and click to "Keyword Research" inside "SEO Research" section: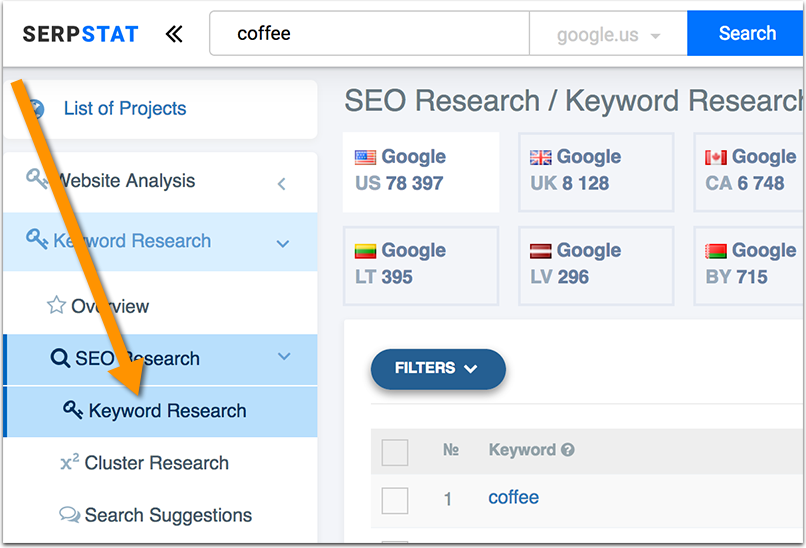 2. Open filters and set the competition level from 1 to 5%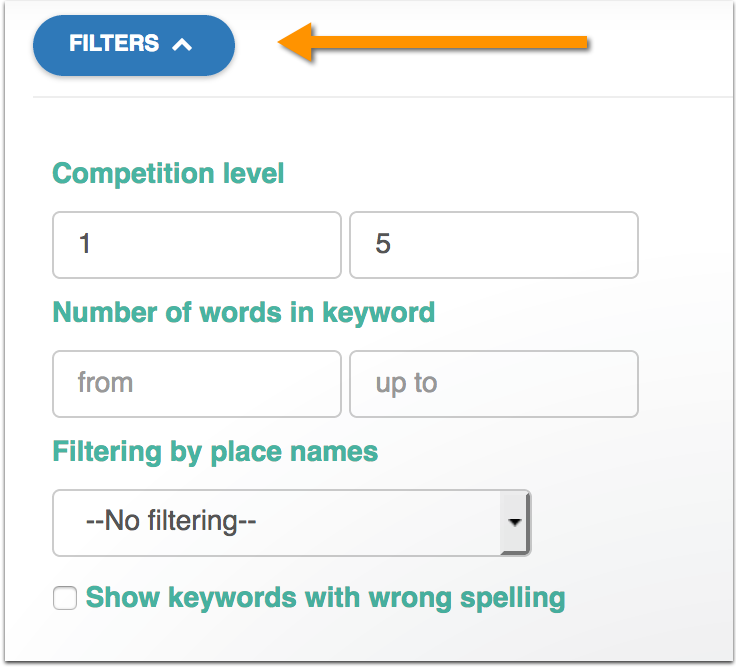 3. Sort the keyword suggestions by search volume in Google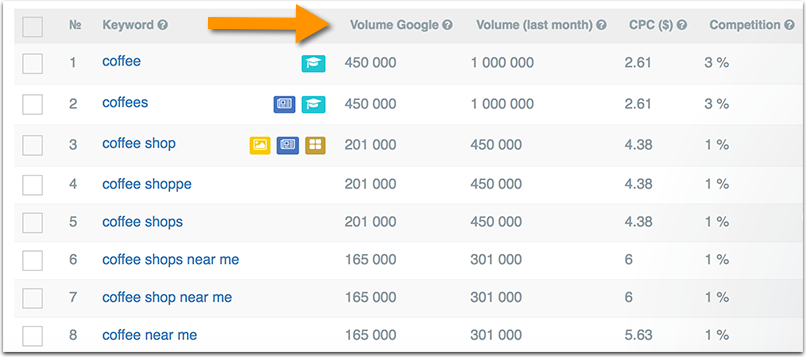 4. Scroll down while paying attention to various icons next to each phrase. These are various rich elements in Google search results (like videos, images, knowledge graph, shopping results, answer boxes, etc.) that could distract users from top results or push top organic search results down below the fold.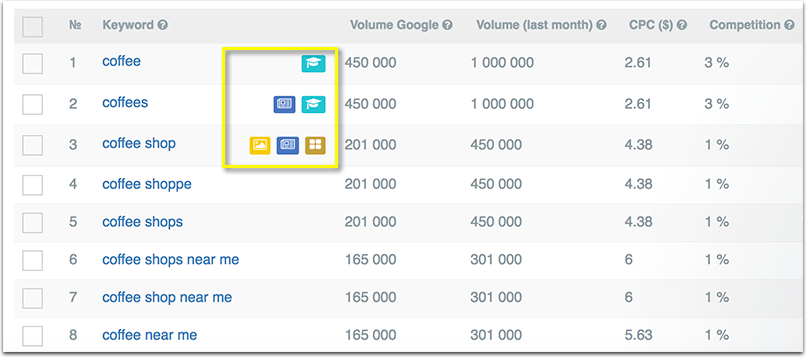 In many cases, these may be an indicator that this particular keyword phrase is not worth too much effort because there will be too much of something else above (or in the middle of) organic search in SERPs: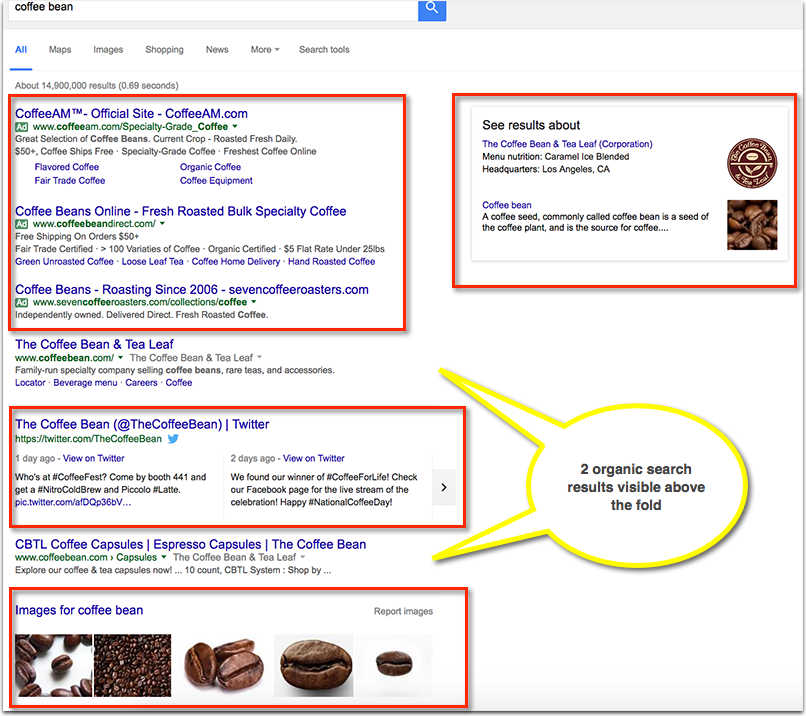 These can also be a good indicator of intent (e.g. "answer box" or "people also ask" icons can signal of informational intent, so these keywords should be good for content ideas).
You can use filters to limit keywords to those triggering a particular SERPs element.
You can also see which SERPs contain domains from social media platforms (Facebook, Twitter, Instagram, etc.) in top 100.

Now, armed with all the information you get at a glance, you can quickly and efficiently pick your keywords to base your next awesome article on:

Have fun playing around!
The following two tabs change content below.
I am the owner of this blog as well as Brand and Community Manager at Internet Marketing Ninjas and Founder of MyBlogGuest, MyBlogU and
ViralContentBee.com
Latest posts by Ann Smarty (see all)