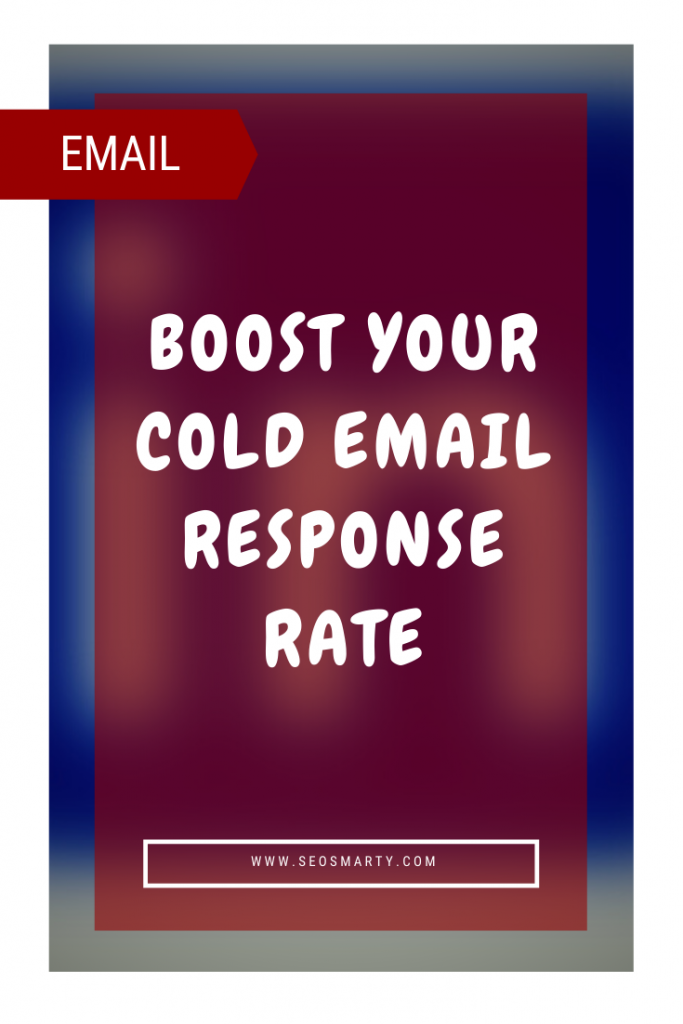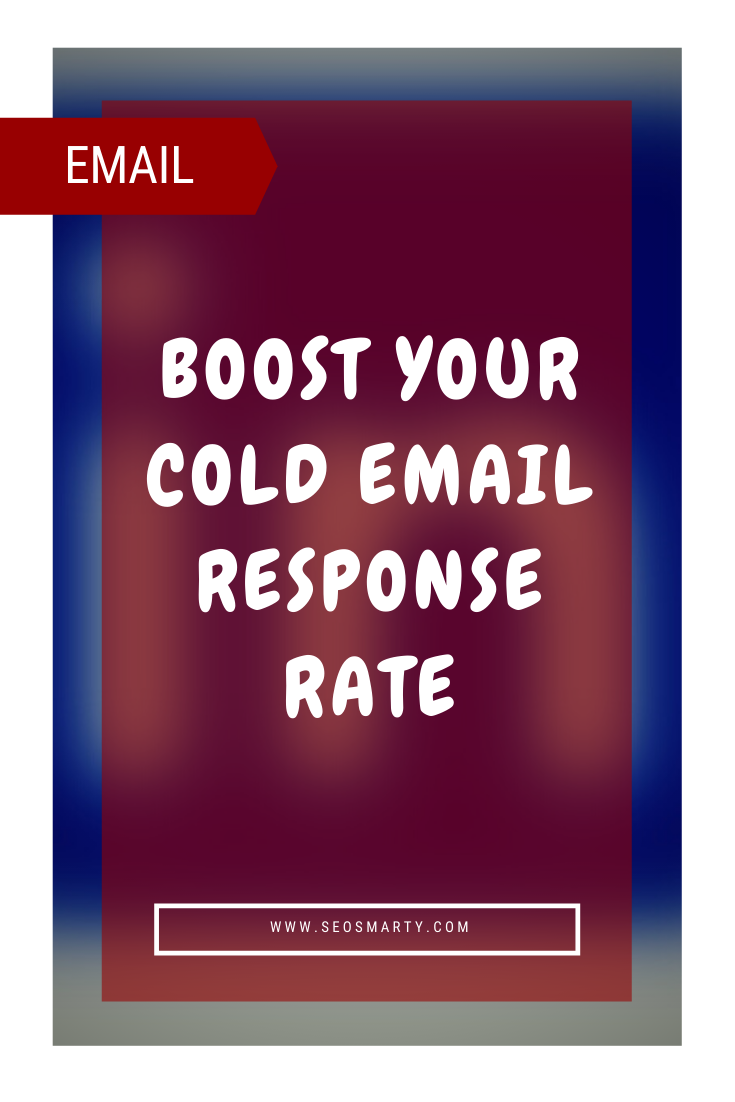 When your email response rates seem to be persistently low, it can be extremely frustrating. You keep tweaking things, but the results don't seem to change.
There are steps you can take to boost your cold email response rate, though. With careful planning, you can make a huge difference to the success of your campaigns.
Here are twelve steps you can take to boost your cold email response rate.
Personalization Is Key
We all value our inboxes. We use them to organize our businesses, our personal lives, and everything in between.
If we're to allow emails into our inboxes, then they have to add value.
In a world of constant spam, we're extremely adept at scanning through our emails and discarding the worthless ones. Unfortunately, this makes it harder for your cold outreach – even if you're offering exceptional value.
One way to quickly showcase that you're different from the spam and that you actually offer value is through personalization.
It's very difficult to offer value through an email without personalization. It's even harder to convey value without personalization.
We're constantly on the lookout for spam and one of the first signs is that an email could have gone out to anybody. Show that you've put the time into understanding the prospect and that your email offers value.
Some ideas for increased personalization can range from starting the mail with the lead's name and all the way to incorporating email signature marketing in your cold email campaign, which will help you reach a higher conversion rate of your leads.
Another idea is to set up a lead generation quiz which would segment your traffic and gently turn them into leads. Interact is one good option to try: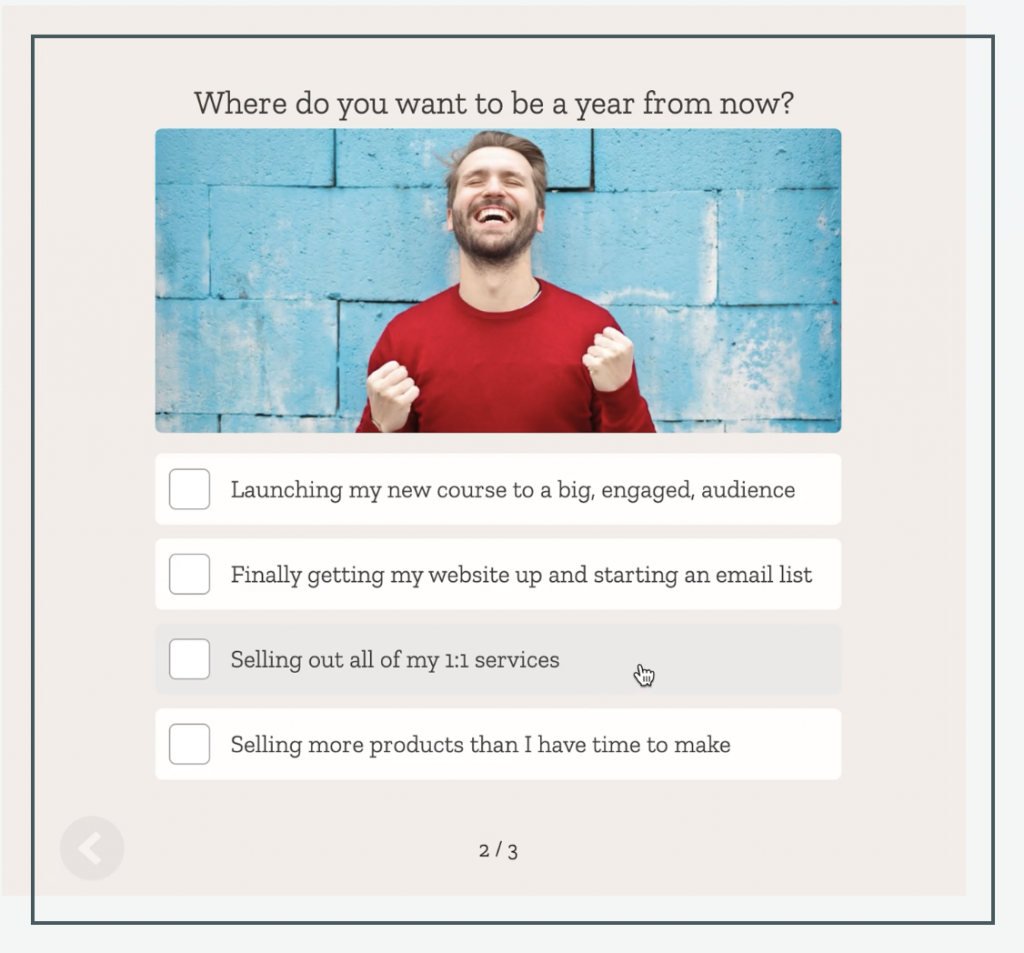 Personalized emails drive 6x more transactions, and it's not surprising.
Research Your Prospects to Make Your Emails More Relevant
When we talk about personalization, we're talking about more than just putting someone's name in the subject line and first sentence.
We're talking about understanding the motivations of your prospects. This takes a little bit of extra effort, but it pays off:
Spend time on your prospect list and ensure your prospects' goals are closely aligned to what you're offering.
Find out what they're talking about/sharing and show that you care about the same things by referencing them in the email.
Research prospects on social media (outreach software like Mailshake offers LinkedIn plugins to make this easier) and use a tool like Voila Norbert to find specific emails for people in that organization.
Information is a way to create a connection. It takes more work, but it will make your cold outreach much more effective.
Make Your Subject Lines Stand Out
Before you can even dream of getting a response, you need to get your email noticed in a crowded inbox.
It's estimated that the average worker sends and receives 121 business emails each day. If we take that number, then your subject line has to compete with 120 other subject lines.
This is a split-second opportunity to pique someone's interest that you can't afford to miss.
It's a tricky balance because you need to grab someone's attention while staying on point and conveying value. 47% of recipients decide whether or not to open emails based on the subject alone, so this goes to show the importance of choosing the right words.
Make sure you're dedicating plenty of energy to creating subject lines that stand out.
Respect the Prospect's Time
People lead busy lives. Whether they're at work or at leisure, they don't want to be wasting their time reading long emails with no guarantee of value.
Your emails have to respect your prospect's time by getting to the point.
It's natural to want to try and fit as much information in about your product as possible, but you should taper this. Instead, focus on using your creativity to create concise, value-packed emails that grab your audience's attention.
Don't forget about the presentation either – break up the paragraphs to make them easy to read and make sure it looks like something that's going to be a quick read.
Focus on the Prospect's Needs – You're not the Focus
You're a great company with a great product – it's easy to start waxing lyrical about your business to try and impress your prospect.
You have to remember that the prospect never asked for your email, though. They've shown no interest in your business, but they do have an interest in their own success.
This means you have to put your interests on the backburner and showcase how you can address the prospect's needs. Your cold emails aren't about making a sale there and then; they're about starting a conversation, so how can you achieve this?
Use a Proven Sales Pitch
Cold pitching is nothing new, and the psychology of sales applies to cold emails just as it does any other sales interaction.
People have been selling things for a long time now, and they've found there are certain things that work and others that don't. A lot of the hard work has been done for you, and there are some tried and tested sales pitches you can incorporate into your cold emails.
Yes, you will adapt them, but the principles of selling remain the same, and these sales pitches work.
Often, you don't have to reinvent the wheel. You just have to find a way to make it work for your specific needs.
Perfect Your Copy
You can have a great strategy for getting more responses but if you can't accurately convey your messages, then they're not going to work. Just like with your subject lines, there's a tough balancing act to achieve.
You should:
Convey value
Be concise
Infuse character
Engage your audience
This is why it pays to take your time over your emails. Think about your language and how it might be received by your prospects. Changing a few words in your copy can make a difference to your response rate, so make sure to A/B test as you go.
Your subject lines may grab your prospects' attention, but your copy needs to hold it. Don't be shy of running a few iterations with your copywriter or copywriting service.
Discover Your Brand Voice
Don't be afraid to show your character in your email!
One thing you notice with spam is how bland it is – there's no character in it, no brand voice. This fits the theme of a general lack of personalization. Poor cold emails give you nothing to be excited about and nothing to identify with.
Character grabs people's attention and makes you stand out from all the other emails.
Your business has its own unique identity and story, so make sure you infuse this into your emails. Develop your brand voice and make it tell your story.
Character is an important part of any marketing. Just because emails are short shouldn't mean they're any less characterful. Use your brand voice to get people to interact with your cold emails.
Incorporate Multimedia
Multimedia is great for grabbing people's attention and efficiently conveying complex messages. Viewers retain 95% of the message when watching a video versus 10% when reading text.
In a cold email, you want to get your key points across quickly, so this makes video ideal.
The big thing to remember is you have to keep an eye on deliverability. Email providers have complex algorithms to detect spam, and multimedia will play into this. If you're working with a good sales engagement platform, then they will help you manage your deliverability, but it's important you're not overloading your emails.
Optimize Your Calls to Action
It's amazing the impact a good call to action can have. Emails with a single call-to-action have been found to increase clicks by 371% and sales by 1617%.
When you're writing your copy it's always obvious to you what action you want people to take. For the reader, it's not always so obvious. If you want people to take action, then you have to lead them towards it, and that's exactly what your CTAs do.
For instance, if you host webinars, you can drive people to a landing page where they can sign up to attend the webinar itself and then, depending on what webinar platform you use, you can use the platform to send them notifications and use calls to action in the webinar to drive them into your sales funnel.
Your CTAs help tie everything together and show the prospect what you want them to do next. Any old CTA won't do; they need to be optimized, so make sure you're A/B testing.
Build Out Your Sequences
People don't always respond to your email the first time around – this doesn't mean you should give up.
There are lots of reasons why people might not respond to you after the first email but will respond to subsequent ones. How often do we forget to respond to an important email in our personal lives? Well, responding to your email might be of secondary importance to someone and sometimes it slips through the cracks.
This means it's important to be persistent.
If you're offering value, then there's nothing wrong with sending more emails and creating a sequence. The key is respecting your prospects' privacy and knowing when enough is enough.
Automation and Testing
Checking off every detail in this list is no easy task. There's a lot of work involved, and when you're running big campaigns you want to automate as much as possible.
This is where software like Mailshake is worth its weight in gold.
When you're creating campaigns, you want everything to be in one place, and make your life as simple as possible. With built-in sequences, A/B testings, social media plugins, automated responses, and powerful personalization tools, that's exactly what Mailshake offers.
Detailed statistics help you maximize deliverability, get your emails opened, and push up your response rates.
Utilizing feedback reports is another great idea.
With the right software, ticking off all the tips on this list becomes much easier.
Final Thoughts
A good response rate is vital if you're going to see a good return on investment from your cold email campaigns. Luckily, there are lots of little steps you can take to achieve this.
The difficulty with cold emails is that they're used so poorly by so many. This makes it even more difficult for the people that are doing it well.
What you need to do is take care of the small details and think about the recipient first. If you can demonstrate you offer value at every step of the interaction, then it's going to give you a much better chance.
With a few tweaks, you can give your email response rates a big boost.
The following two tabs change content below.
Sujan Patel
Sujan Patel is a partner at Ramp Ventures & co-founder of
Mailshake
. He has over 15 years of marketing experience and has led the digital marketing strategy for companies like Salesforce, Mint, Intuit and many other Fortune 500 caliber companies.
Latest posts by Sujan Patel (see all)