Welcome to our discussion on SEO video marketing and its potential to boost your YouTube videos. If you are one of those YouTubers who is struggling to increase the views on your videos, then you have come to the right place.
We are going to explore what SEO video marketing is, how it works, and whether it can help you get more views and subscribers.
What Is SEO Video Marketing?
Firstly, let's discuss what SEO video marketing is. SEO stands for search engine optimization.
It means optimizing your video content and other digital assets like descriptions, tags, titles, and captions so that they rank higher in search engine results.
Therefore, it makes your videos more discoverable to the audience who are searching for similar content on YouTube and other search engines.
Whether you own a SaaS business or an online boutique, video marketing can open up many marketing opportunities for you.
Of course, you will need to make your video visuals appealing too.
How Does Video with SEO Work?
Secondly, SEO video marketing works by using targeted keywords, which are relevant to your content. Therefore, people who are looking for content related to those keywords can easily find the video.
When a viewer types a keyword or phrase on YouTube or any other search engine, the algorithm evaluates the most relevant content and presents it on the top search results page.
Therefore, if you optimize your content using the right keywords, you can achieve better visibility for your videos. You can do this with a low-cost tool for video SEO.
Can It Boost Your YouTube Videos?
Thirdly, Can SEO video marketing boost your YouTube videos? The simple answer is yes! By investing time into SEO Video marketing, you can potentially increase your video views, subscribers, and engagement.
Research has shown that videos that appear on the first page of search results receive the most views and engagement.
Therefore, optimizing your video content will help you rank higher in search results, leading to increased visibility and engagement.
How Can You Do It?
You can do it by searching yourself on YouTube for keywords to see what comes up. Furthermore, you can check with Google Trends to see what is trending in search.
Next, you can use a tool such as TubeBuddy to find the relevant keywords for your video.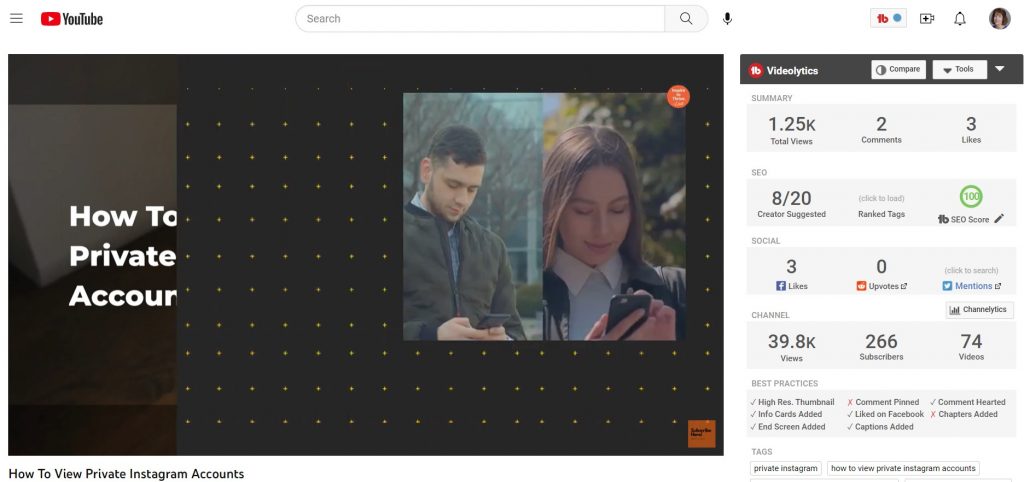 Better Video Content With SEO
Fourthly, SEO video marketing can also help you create better content because it requires research and analysis of the topics that are relevant to your audience.
You will need to understand your audience's needs and create content that is valuable to them. Answer questions they may have on your blog or on social media.
Then, you can also analyze your competitors' content and identify gaps in content that you can fill.
By creating valuable content that is optimized with the right keywords, you can increase your chances of ranking higher in search results from the video.
Get Discovered with Video
Lastly, SEO video marketing can help you get discovered by a new audience. People who are searching for content related to your niche may not know that your channel exists.
By optimizing your video content with SEO techniques, you can make your channel more discoverable to a wider audience. This, in turn, increases your chances of gaining new subscribers and expanding your reach.
However, this also means that people who are interested in your topic are more likely to find and watch your videos, leading to increased views, engagement, and channel growth.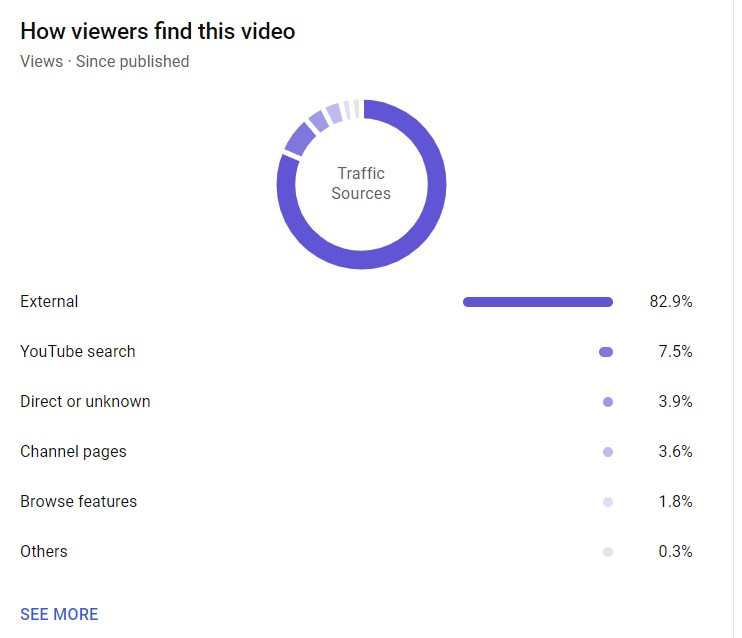 Enhances Viewer Experience
SEO video marketing isn't just about optimizing search engines; it's also about improving the viewer experience. By providing valuable and informative content, you can keep viewers engaged and encourage them to watch more of your videos.
This can lead to longer watch times, more likes and shares, and a loyal subscriber base.
Moreover, when you optimize your videos for mobile devices, you make it easier for people to watch your content on the go, which can further increase your reach.
Video SEO Builds Authority and Trust
When your YouTube videos rank high in search results, it not only increases their visibility but also builds authority and trust in your brand.
By consistently creating high-quality and relevant content, you become a go-to source of information for your audience.
This can lead to increased credibility, brand loyalty, and even business opportunities.
Furthermore, by optimizing your videos for voice search and featured snippets, you can position yourself as an expert in your industry and provide valuable insights to your audience.
Increases Revenue Potential
SEO video marketing can also help you increase your revenue potential. With more views, engagements, and traffic to your channel, you can attract more advertisers to partner with you.
Moreover, by using call-to-actions and links in your videos, you can drive traffic to your website or online store, where you can promote your products and services. This can lead to increased sales, conversions, and revenue.
Keeps You Ahead of The Game
Finally, SEO video marketing is essential to staying ahead of the competition in the online world.
With the increasing number of YouTube content creators and the ever-evolving search algorithms, it's becoming more challenging to make your videos stand out.
By investing in SEO video marketing, you can continuously adapt to changes in the market, stay on top of trends, and remain relevant to your audience.
Conclusion:
In conclusion, SEO Video Marketing can help you boost your YouTube videos. Optimizing your video content by using the right keywords and creating valuable content can help you rank higher in search results.
This will, in turn, lead to increased visibility, engagement, and subscribers. Therefore, it's time to start implementing SEO video marketing techniques if you haven't already.
It will take time, effort, and research but it's worth it if you want to grow your YouTube channel and expand your reach.
The following two tabs change content below.
Lisa Sicard
With over 25+ years in marketing and on her tenth year blogging away at
Inspire To Thrive 
Lisa loves helping others with social media, blogging, SEO, and small business. She provides these services to small businesses as well as consultations and social media training.
Latest posts by Lisa Sicard (see all)