Twitter has been in the headlines a lot lately, so my old friend and new contributor is here to remind us how to use Twitter
Twitter is an easy way to share information on a variety of topics. It's also a great place to connect with other people in your industry. Use this guide to learn how to use Twitter effectively for your blog. 
Twitter originally was a mini microblogging platform, so it makes sense that most bloggers love the social network for that reason. Twitter is the place where you can meet bloggers, whereas on Facebook you already know them.
Start Tweeting!
If you're just starting out with Twitter, there are some things you should keep in mind when using the platform. First, make sure you follow the rules. There are many Twitter rules, and they change quickly as well. So always think before you tweet, and never tweet when you are angry.
Second, try not to post too much at first. Posting too frequently will cause your followers to unfollow you. If you only have a handful of followers, they may not want their stream overflooded with your tweets. As you gain more followers you can slowly tweet more often. You can even use a social media scheduling tool to tweet up to 2,400 times per day though I don't recommend it.
Third, being such a popular platform Twitter quite often experiences server problems when suddenly your tweets aren't loading and you can't post anything and your feed is frozen. Don't give up on Twitter because of this. It's always temporary, and it still happens relatively rarely, but I thought I'd warn you in advance.
Fourth, avoid AI writing software. I know for a fact that Jasper AI has a "short social posts" template which you can use to generate huge number of tweets almost instantly and with no effort.
However, that is not human content, it's bot content and due to widespread abuse and to prevent spam on the platform, it is possible Twitter will add a GPT-3 filter to their system to automatically detect and eliminate all tweets generated with this AI technology. The worst offenders will probably be banned as well.
I suggest you stay away from Jasper AI, Shortly AI, Rytr or any other tool that can create tweets for you. They aren't worth it in my opinion, given that it's so easy to write good tweets.
Hashtags are a great way to categorize your tweets and make them discoverable by others but using too many hashtags can make your tweets appear cluttered and spammy.
Use 1-2 hashtags per tweet, and make sure they are relevant to the content of your tweet.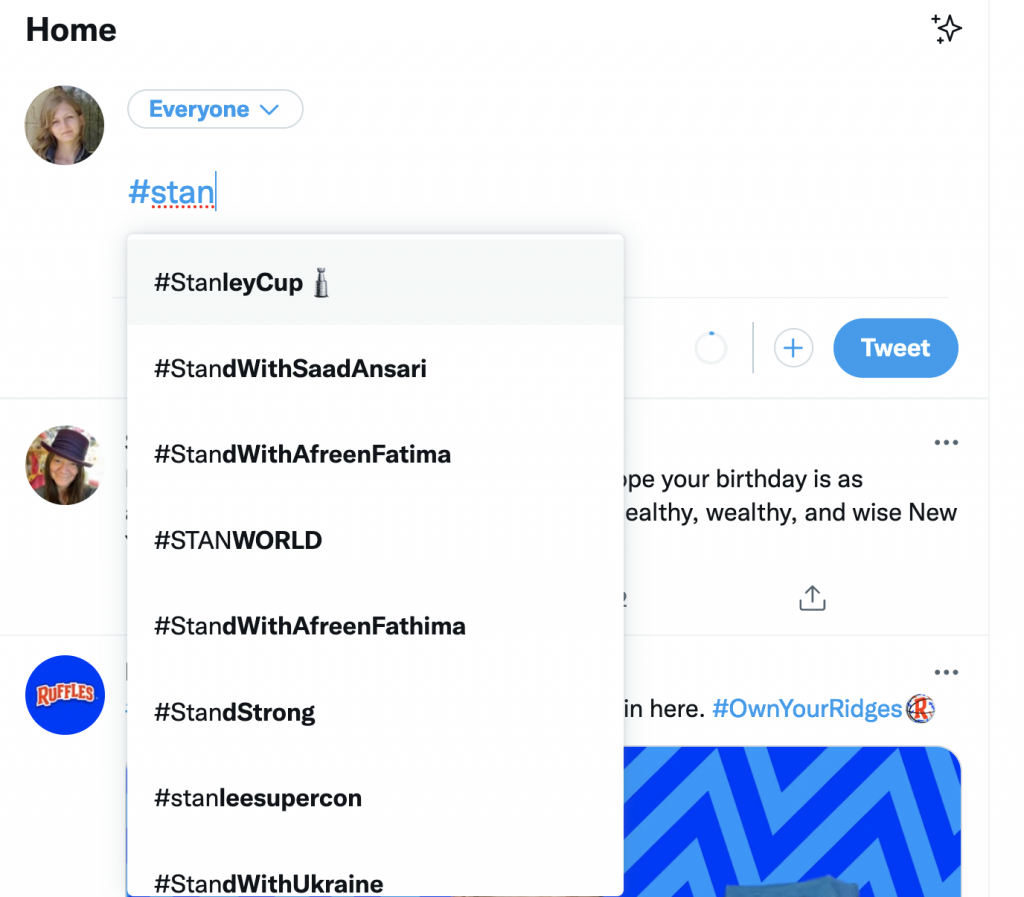 Use Twitter Lists
Twitter lists are a great way to organize the people you follow into categories, making it easier to find and engage with relevant tweets. You can also use Twitter lists to curate content from other sources that would be of interest to your followers.
These lists also keep you off of the main feed which can be good in times where news and issues of the day can take over your Twitter stream.
Mix Up Your Tweets
If you are using Twitter for blogging, don't just share out your own blog posts. Mix up your tweets to include messages, quotes, videos, other bloggers content and more. Then you can mix in your blog posts in between those tweets.
That's the best way on how to increase traffic with Twitter. Engage with other users, share their stuff and in return they will share your blog posts as well.
Network, Network, Network
Twitter for bloggers is best used for networking. Over 82% of marketers and bloggers are on Twitter and Twitter is the best place to meet other bloggers in your niche and engage.
No one can blog alone anymore. You need a "team" of sorts to blog. People to share your content, people to comment, to guest post and more. Bloggers need each other more than ever before in this competitive field.
Join Twitter Chats for Bloggers
Twitter chats are a great place for bloggers on Twitter to connect and network with. Twitter chats are weekly chat sessions on Twitter that allow people with similar interests to connect and discuss topics in real-time.
Participating in Twitter chats is a great way to build relationships with other Twitter users and get more eyes on your tweets. Therefore, try to attend one or two per week consistently and you'll form relationships with these other bloggers. Before you know it, they will be contributing to your blog and vice versa.
If you really want to be known as a though leader in your niche start your own Twitter chat. However, you will have to make time for the chat each week. It's a big-time commitment. You'll need to find guests and get questions ready beforehand.
Twitter Communities
These communities on Twitter are a new feature and are slowly beginning to form. Join a few and see if they are active enough for you to participate in.
You won't have to see all the "other" tweets in the main Twitter feed like sports, news and politics.
Use Click to Tweets in Your Blog Posts
Using the click to tweets in your blog posts will increase the number of shares you will receive on each post. It makes it so easy on other bloggers to hit the click to tweet button and share the content. You can insert these at the end of several paragraphs throughout your blog post.
Furthermore, you can get creative with these and tag some bloggers mentioned in your post as well.
Embed Tweets
Another fabulous feature for your blog posts is the ability to embed tweets. Who doesn't like to see their tweets embedded on someone's blog post? It can help you to generate new followers along the way to engage with.
So, if you use this Twitter feature, be sure to let Twitter users known that they are featured in your blog post.
Join Twitter Spaces
Twitter spaces are an audio format that some bloggers love to chat on. If you like Telegraph, you'll love the newer Twitter spaces. However, these "spaces" are available only on mobile devices, and not on the desktop version.
Spaces are public, so anyone can join as a listener, including people who don't follow you. Listeners can be directly invited into a Space by DMing them a link to the Space, tweeting out a link, or sharing a link elsewhere. Up to 13 people (including the host and 2 co-hosts) can speak in a Space at any given time.
Use Promoted Tweets
Promoted tweets are tweets that you pay to have to appear in the timeline of users who are not following you. Promoted tweets can be a great way to increase the reach of your tweets and get more people to see your content.
Promoted tweets are not expensive, they cost $0.50 to $2.00 for each action. Promoted accounts cost $2 to $4 for each follow. Promoted trends cost $200,000 per day. According to Twitter, there's no minimum campaign spend. You choose a daily budget for your ads during campaign setup, and we will never go over this amount.
By following these tips, you can use Twitter effectively to increase traffic to your blog. What other tips would you add for using Twitter for bloggers? audience. We've put together a step by step guide to help you get started.
The following two tabs change content below.
Lisa Sicard
With over 25+ years in marketing and on her tenth year blogging away at
Inspire To Thrive 
Lisa loves helping others with social media, blogging, SEO, and small business. She provides these services to small businesses as well as consultations and social media training.
Latest posts by Lisa Sicard (see all)