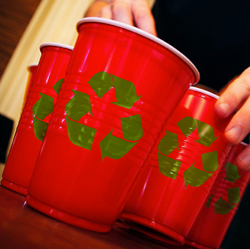 This is not the first time I am doing a post on content re-packaging in different forms and types. Thus, I have already shared why giving your great articles a new life is so effective for content marketing:
? It brings traffic to your old content (and reanimates your old linkbait);
? It lets you share your guest post at your own site creatively;
? It brings links to both old content and its re-packaged version (which means at least twice as many links);
? It spurs your creativity and lets you test different types of content link bait (without the need to create new content and conduct any additional research).
This post looks at one type of content re-packaging: turning your old content into an image (and thus allowing it for download and easier spreading).
1. Create a Comic
Comics always go great and most of your content can become the source of inspiration for a great link-baity comic. Here's the recipe that is sure to help:
Find the best free tool: There are quite a few but my personal favorite is Strip Generator
Create a few drafts and the idea will arrive!
Example please!
Here's mine. I am not that great at humor (especially humor in a foreign English) but I got inspired by my own post on how blocking on Facebook, Twitter and Google Plus works: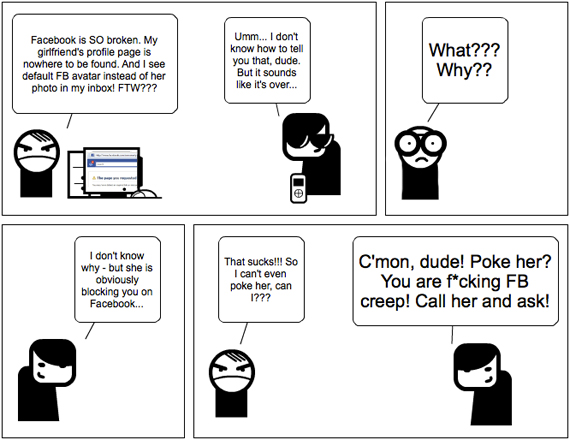 2. Create a Flowchart
A flowchart makes a great infographic especially when it is based on a detailed instruction. It makes things so much easier to follow and understand, and moreover, it will better explain the whole process. Therefore, a flowchart is a great idea for a how-to article, manual and tutorial (even if it's a how-to on your own product or service!)
Get inspired: Here's a great collection of flowchart-based infographics.
Find the best free tool: You can use this tool as a decent flowchart generator. This one is paid, but it's free to try. Alternatively, you can just use a pen and paper (or a whiteboard) which (for me) somehow frees the creativity.
Example please!
It's been always hard to prompt our MyBlogGuest members to follow the rules on creating and formatting a guest post. So I created a checklist to help them, and then later visualized the guest article quality check process using the flow chart on my whiteboard. If you write a lot of guest posts, that's something you should do as well!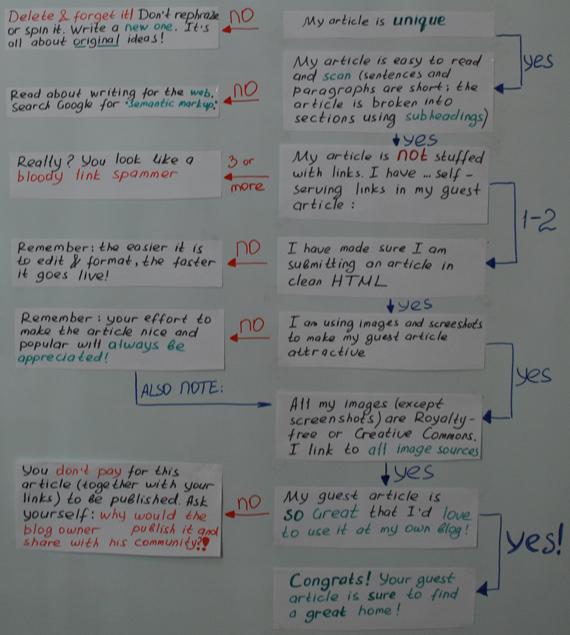 3. Create a Comparison Chart
You probably know I love comparison charts. I frequently make them and the feedback is always that they make the content much easier to digest and remember. So if you want to create a downloadable freebie to please your readers, here's a great idea: throw your product review in a table, turn it into a .jpeg image and share it. If your content is useful, if doesn't have to be well-designed!
Get inspired: Here's one comparing popular models of cameras. Here's another good example that compares apples to oranges (in both cases, scroll down a bit to the actual table).
Find the best free tool: Any HTML editor you are using that can insert and customize tables.
Example please!
Do you want to train your team to remember the difference between article marketing and guest blogging, let them save this table, print it and use for reference.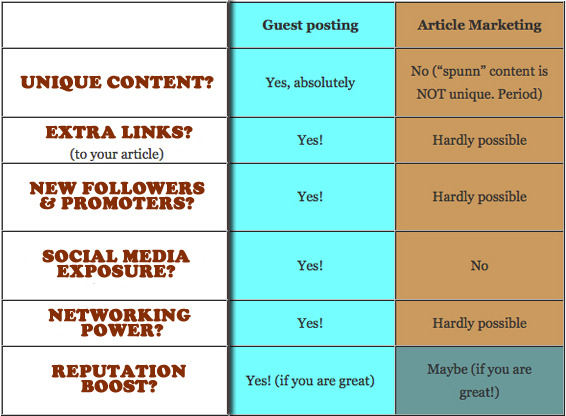 4. Create a Mind Map
Like a flowchart, a mind map is a great way to visualize the information structure, but while a flowchart is better for explaining the process, a mind map is perfect for structuring any content.
Get inspired: Here's a great collection of mind-map-based infographics.
Find the best free tool: Here's my old post that lists some tools and tips on mind-mapping (but as you'll see from the comments, the preferred way is still to use pen and paper!). If you can come up with a cool idea, just use What Do You Suggest which is based on Google Suggestions.
Example please!
It has just occurred to me that you can use "What Do You Suggest" to tell your Google search story (similarly to the Youtube project of the same name):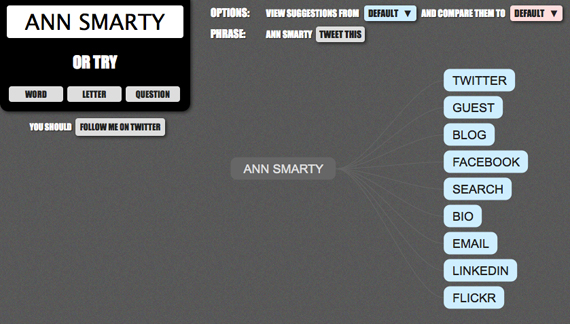 5. Create a Typographic Image
While all the 4 four ideas above are perfect for better explaining what you meant to say, this one is purely for fun. But fun is a great content marketing tool as well!
Example please!
Here's one I have built based on one of my old posts on what guest blogging is NOT (notice how it almost looks like one of our brand elements (a cloud)):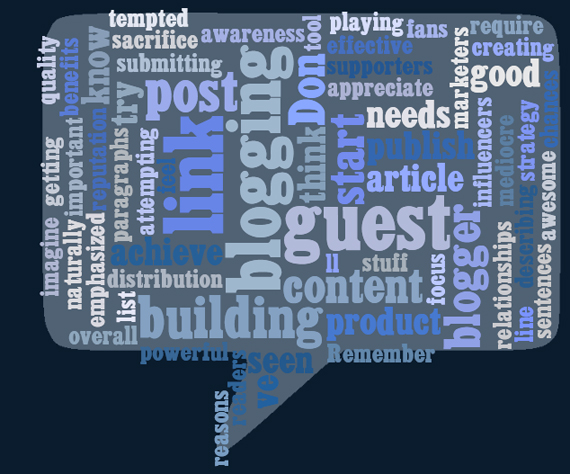 Let's Recap, Shall We?
Re-package Your Content Into:
Memo:
Comic
Flow Chart
Comparison Chart
Mind Map
Typographic Image
Best fits these types of articles:…
Any
Articles describing the process (how-tos, product manuals)
Reviews and round-ups of products, tools, models, etc
Articles explaining a concept or idea (featuring types, examples, etc)
Any
Best works as…
Funny link bait
Downloadable freebie
Downloadable freebie
Downloadable freebie
Funny link bait
A free tool to create one:
Strip Generator
1, 2 (paid with free trial) or pen and paper
Any HTML editor
Collection of tools, What Do You Suggest
Wordle and Tagxedo
Any more ideas here? Please share them in the comments!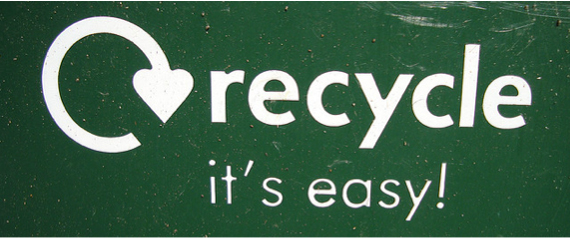 The following two tabs change content below.
I am Ann Smarty, owner of SEOsmarty.com. I've been in the SEO industry for two decades. I am the former Editor-in-Chief of Search Engine Journal and a contributor to Mashable. These days I am running Viral Content Bee and writing for Moz, Buzzsumo, Wix and many others!
Latest posts by Ann Smarty (see all)