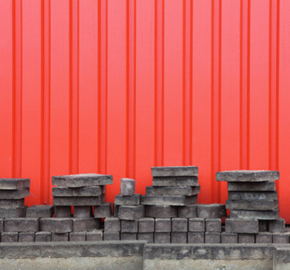 Now that I have some time for creating content and blogging (which I thoroughly enjoy!), people start asking me the question: how do I manage to write so many articles and guest post so often. And how the heck do I come up with new ideas to cover my content marketing services?

Well, I have no secrets at all.
Below is the exact way I was coming up with new and new content ideas and writing new and new articles.
The keys: (1) learn to research + (2) learn to re-focus smartly!
So let's see how you can re-focus your content to always come up with absolutely *new* and useful content.
1. One Research => Several Articles
Here are just a few tricks I am using to get inspired and research a topic:
Get Inspired: Here's my article on finding (linkbait) inspiration (in case you are stuck): use Google Images, Flickr groups, StumbleUpon (Stumble) button, etc.
Start your research on Google: Here's my article on how I do research online with some actionable tips and examples: (1) start from some very specific keywords (like [shopping online women] or [gender differences shopping]), use define: operator to get some more ideas on the topic (like [define:bargain hunters]). (2) Now expand your keywords to find more information (try using ~ and * operators to include more results, e.g. [~gender ~differences shopping] and [gender * shopping]). (3) Lastly, expand your tools (try Twitter search, for example, for recently discussed articles within your topic)
What if you don't really know how to start? Here's my quite old (but still valid) guide on searching Google when you are not really sure what you want to find. Use it if you *feel* you want to write something but not really sure what.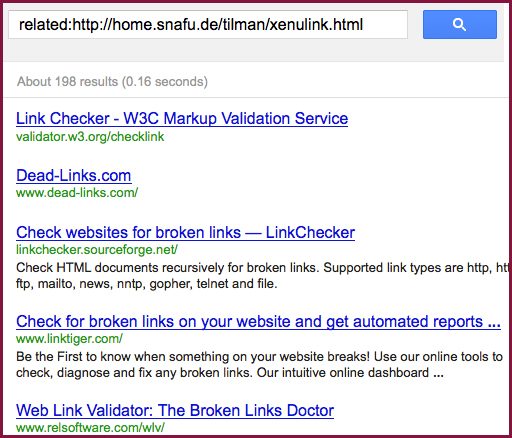 So now that you have started your research, you are getting a lot of various interesting results: the exact article topic is forming. Not all of the results you get will be useful – likewise, not all of them fit your initial idea, but many of the articles and tools you are coming across are very useful and fun!
So learn to form several post ideas while doing one research. Open several (notepad) files and sort useful ideas and tools are finding by topic. Write several articles simultaneously.
That can result in a week of work, but in the end, you'll get several absolutely awesome articles written.
Here's a real life example
A couple of weeks ago I got really excited with various ways marketers are using Google Spreadsheets. While doing my research of different tools and scripts they are using, I was able to find some fantastic ideas. So, instead of writing one article, I wrote 4: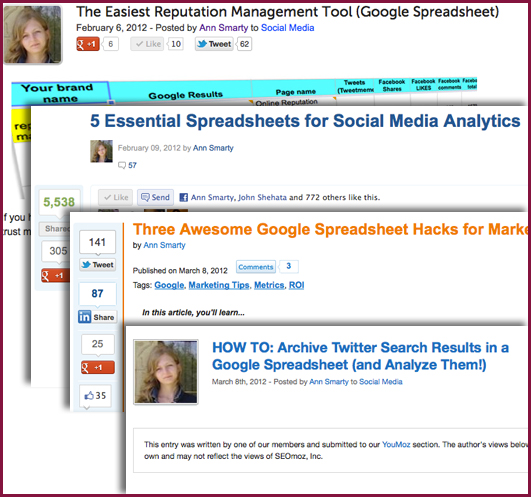 The result? Four detailed and useful articles at high-profile blogs (including Mashable and MarketingProfs) – all coming from one in-depth research!
2. Old Trick + Old Tool => New Content
Even if everyone knows the trick you were very excited to find, you can still apply your knowledge to make it a new idea! That's why I love tools: if you know the tools, your content is always useful and fresh!
Here's another example to demonstrate the point.
A couple of weeks ago, I decided to aggregate all my guest accounts in one feed: The result is this page listing all my most recent guest articles. That wasn't easy to figure out how to actually *create* author feeds where you didn't have one. Therefore I was very excited to find Feed43 tool (that took me about 3 hours to figure).
But those 3 hours were not wasted: I wrote a huge tutorial on creating a master feed of all your your (guest) author accounts… and didn't stop there.
A couple of weeks later, I was quite excited to "discover" that you can see all the pins originating from your domain by going to this URL:
http://pinterest.com/source/YourSite.com/
(Like: http://pinterest.com/source/seosmarty.com/)
I immediately saw the post opportunity, but was quite disappointed that it was obviously a well-known trick: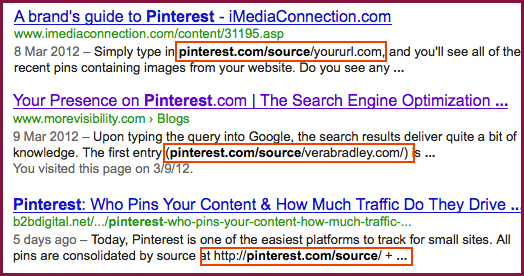 But wait! The pinterest.com/source/ page lacks one great option: there's no way to track your content on Pinterest using an RSS feed!
I immediately remembered the RSS creation tool I discovered earlier. Since I already knew how to use it, it took me about 10 minutes to create the RSS feed for the Pinterest source page and 20 minutes more to play with the created feed (in Google Reader and other cool tool).
The result? My guest post was very well received on Mashable!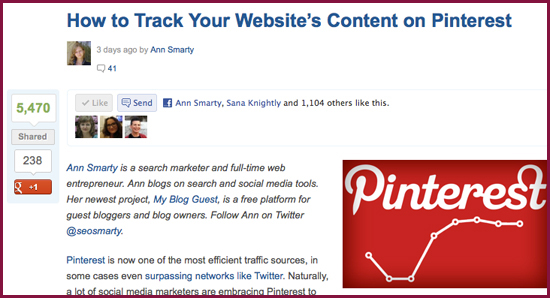 3. Old Content + New Format => New Content
OK, this one is widely used. I did a detailed post on content re-packaging here as well as a more specific one on re-packaging your content into an image.
Re-packaging is another great way to re-use your old research into the new content. Besides, content re-packaging gives you more freedom for promoting your content. If you turn your content into an image, you can promote it on Flickr and now Pinterest. If you turn your tutorial into a screencast, you'll get great exposure from Youtube (and other video sites if you have more time).
And again an example!
Once I decided to look into and compare TOS of most popular social media sites. That took me at least a day of reading, dropping results into a table and then compiling a post. In the end, I was much more knowledgeable about what you cannot do on social media. But that's not the only benefit.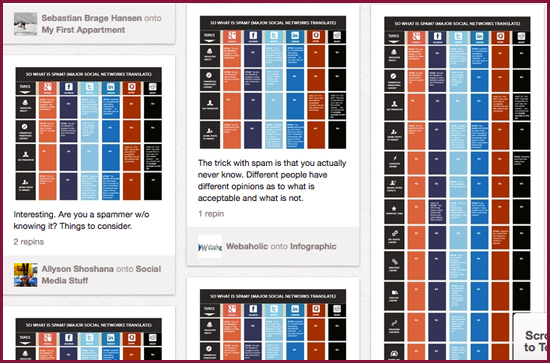 If you work both hard and smart, you can achieve some great results and improve your content strategy greatly!
Please let me know your thoughts!
Post image by Joost J. Bakker IJmuiden
The following two tabs change content below.
I am Ann Smarty, owner of SEOsmarty.com. I've been in the SEO industry for two decades. I am the former Editor-in-Chief of Search Engine Journal and a contributor to Mashable. These days I am running Viral Content Bee and writing for Moz, Buzzsumo, Wix and many others!
Latest posts by Ann Smarty (see all)