Ok, it's been more than 6 months since I started blogging. This was something completely new and overwhelming for me (and while I can't afford blogging too often here, I am a frequent contributer at SEJ). And now after some time passed, I can look back to define best tactics that helped me a bunch.
It is essential to note that all of these tactics are very personal – meaning that's what helped me when I was starting. It is in no way universally true for everyone but still can be much help for those who struggle to understand how to succeed.
1. Turn your weak points into the strong ones. I've briefly mentioned a few times that I blog in a foreign language. Yep, English is a foreign language to me; Russian is my native one. But I run the US-based business and am thus forced to blog and communicate in English. What does it mean for me? Writing a blog post takes me much more time than it would have taken a native speaker because I need to think thoroughly over each word and phrase. Thus I can't afford writing long articles full of thoughts and considerations. I write short laconic posts trying to compensate this by providing actionable advice, useful screenshots, tables and lists. This has become my selling point.
2. Organize yourself, your work process and your resources. When you regularly blog and try to constantly grow your knowledge, you daily come across plenty of new links and useful thoughts. If you fail to organize this wealth of material, you will soon end up wasting plenty of time trying to remember where you saw this post or heard that news. I have in detail described my method of organization in one of my SEOmoz/ Youmoz posts. Of course, I don't encourage you to copy this tactic. Make up your own that will suit you personally. This can be Excel tables, mind mapping, or whatever you prefer. The main thing is that organization is the key to effective working and achieving success in what you are doing.
3. Openly share all your knowledge. It is dumb to think that once you share some piece of knowledge, someone can turn it against you or become your competitor. No matter how much you share, you will always remain unique with your own style of working, structure of thoughts and experience. Of course, some things just cannot be shared (due to privacy policy, NDA contracts with clients, etc) but if you share something truly useful and valuable, you will quickly achieve recognition and hence success.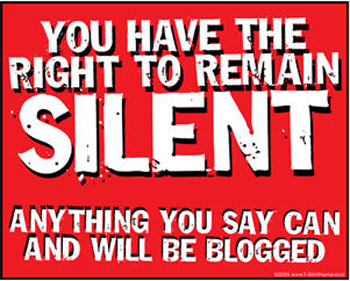 Image source: Keep it simple and stupid and rtrs_lg
The following two tabs change content below.
I am the owner of this blog as well as Brand and Community Manager at Internet Marketing Ninjas and Founder of MyBlogGuest, MyBlogU and
ViralContentBee.com
Latest posts by Ann Smarty (see all)