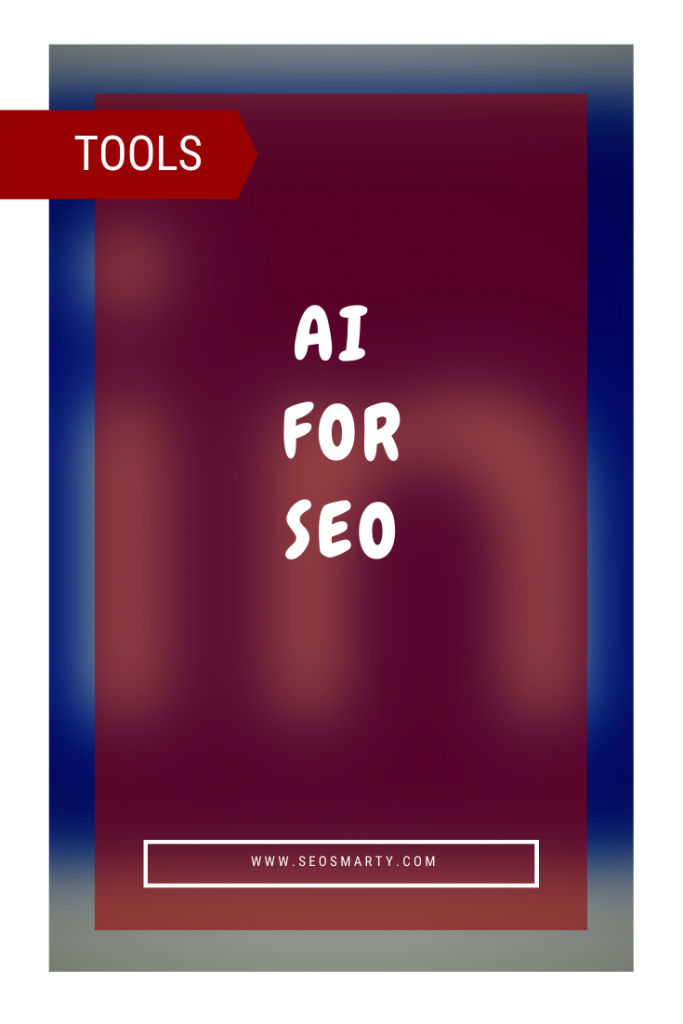 Artificial Intelligence (AI) is a powerful tool that can help you improve your website's search engine optimization and ranking.
Whether you are a new blogger or an experienced one, utilizing AI tools can help you rank higher in search results and reach more readers.
In this blog post, we will explore some of the most effective AI tools for SEO.
Google Search Console & Google Analytics
Google Search Console is a free webmaster tool from Google that helps you track your website's performance on Google search engine results pages (SERPs). 
This service provides insights into how users are finding and interacting with your website on Google, which can be invaluable when it comes to optimizing your SEO efforts.
Meanwhile, Google Analytics maps your customers' journeys and tracks your website's performance through metrics such as page views, bounce rate, and time spent on site. Together, these two services provide invaluable insights into how your blog posts are performing on SERPs and how to optimize them for better visibility.
With Google Analytics, you can analyze traffic patterns, view user behavior data, measure page load speeds, and much more. It also provides insights on which keywords are driving traffic to your website so that you can adjust your content accordingly.
SEMrush & Ahrefs
SEMrush is an all-in-one digital marketing suite that offers features such as keyword research, backlink analysis, content audit, link building opportunities, and more.
Its powerful AI capabilities allow you to quickly identify top-performing keywords and optimize your content around them so you can rank higher in search results.
Ahrefs is another powerful AI-powered tool that helps you analyze backlinks and uncover new link building opportunities for maximum SEO returns.
With its advanced algorithms, it can quickly identify high-quality backlinks that have the potential to increase the visibility of your blog posts significantly.
SEO Moz Pro
Moz Pro is another great tool for improving SEO performance. This platform offers a suite of features designed to help bloggers understand their audiences better and optimize their content accordingly.
It provides an extensive keyword database as well as detailed reports on competitor analysis and SEO metrics such as domain authority and page authority scores.
You can even use Moz Pro to keep track of any changes made by competitors so that you stay one step ahead in the game.
WordLift & Rank Ya
WordLift is an AI-based plugin for WordPress that helps bloggers create higher quality content by automatically optimizing their content for relevant keywords using natural language processing (NLP) technology.

It also provides real-time analytics so you can track how well each post performs in terms of organic traffic growth over time. Rank Ya is another WordPress plugin powered by artificial intelligence.
It analyzes the structure of your blog post to suggest any improvements needed to maximize its visibility on SERPs.
Not only that but It also works together with WordLift to boost overall SEO performance. Performance of each post by helping optimize titles, meta description tags, headings etc., ensuring they meet the latest SEO best practices standards.
Surfer SEO
Surfer SEO is an AI tool that helps bloggers, small businesses, and digital marketers increase their website rankings.
This powerful algorithm analyzes a website's overall structure and compares it against actual data gathered from the top-ranking websites in your industry.
Once the system understands your content landscape, you are given actionable advice that helps improve your individual webpages for search engine optimization (SEO). I love how it tells you what to do to improve your SEO efforts in easy step by step instructions..
The algorithm does all the hard work for you so that you can make the necessary modifications to improve visibility within search engine results pages (SERPs) quickly and easily.
Overall, Surfer SEO can be a great asset for bloggers who are committed to improving their website rankings in order for their content to reach more people.
Voice Search Optimization
Voice search optimization is quickly becoming an essential tool for ranking higher on Google searches. AI-powered voice search optimization tools can analyze user queries and tailor content accordingly to ensure that it is optimized for voice searches.
This will not only help you rank higher but also make sure that users find what they're looking for quickly and accurately.
There are many voice search tools for you to try out today to help you can answer what users are looking for.
Natural Language Processing (NLP)
NLP helps machines understand human language better, making it easier for them to interpret user queries accurately and deliver relevant results. NLP is used by many leading search engines like Google and Bing, as well as other AI-powered tools such as chatbots.
They use natural language processing techniques to understand user queries better and respond accordingly. Natural Language Process is being used to power smart customer support technology, like smartbots and IVR.
Automated Content Analysis–
Automated content analysis uses machine learning algorithms to analyze content quickly, identify topics that are best suited for a particular page or website, and suggest changes based on user feedback or industry trends.
This helps ensure that content is always up-to-date and relevant while also boosting its overall quality score—and thus its ranking on search engine result pages (SERPs).
Using AI, you can even generate your business name!
Conclusion
Harnessing the power of artificial intelligence can be an incredibly effective way to improve your SEO efforts and rank higher for relevant keywords in search engine results pages (SERPs).
From Google Search Console & Analytics to SEMrush & Ahrefs – there are plenty of AI tools out there that can assist you with keyword research, backlink analysis, content optimization etc.
Thus, all allowing you to quickly identify areas needing improvement and make changes accordingly for maximum returns on your investment.
The following two tabs change content below.
Lisa Sicard
With over 25+ years in marketing and on her tenth year blogging away at
Inspire To Thrive 
Lisa loves helping others with social media, blogging, SEO, and small business. She provides these services to small businesses as well as consultations and social media training.
Latest posts by Lisa Sicard (see all)