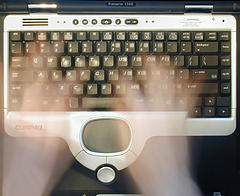 There can be several reasons why a search marketing professional would want to be "ghost-googling" (i.e. searching Google without Google to know you are searching it):
He/She may want to see absolutely "fair" results (not influenced by his/her recorded browsing preferences, territory, etc);
He/She may want to be served "non-targeted" Google ads;
He/She may want the competitors to be unaware they are being watched (have you ever noticed any [site:yoursite.com] type of Google referrals? This is quite enough to suspect someone is after you).
So here are a few steps to take to ensure some preferred level of Google privacy:
[Btw, I do see the irony behind trying to make our sites visible to Google while getting invisible ourselves :)]
1. Use Google Privacy Greasemonkey Scripts:
GooglePrivacy is a cool Greasemonkey script that is claimed to work the following way:
It replaces all tracking cookies with faked data.
It disables the script sending Google your browsing records:
Normally each link on a google search page has an onmousedown script that sends a request to their servers telling them what you clicked on, it's an invasion of privacy and it slows down your connection.
Remove Google re-directs: I've listed three Greasemonkey scripts turning Google tracking re-directs within SERPs into direct link for privacy and usability purposes.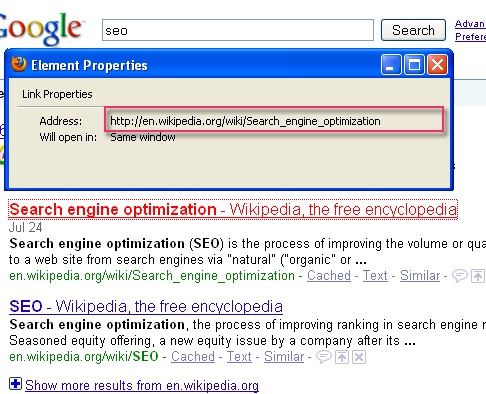 2. Configure Your FireFox Browser:
Try accessing this page to see how your browser is passing your referrer string. You can configure FireFox to hide your referrer string (hat tip to Distilled) by following these easy steps:
In the Firefox address bar, type about:config
In the "Filter" box, type "referer"
Double click the line named 'network.http.sendRefererHeader'
In the dialog box, enter 0 and click "OK"
Click referer checking page to check that Firefox isn't passing your referer string (make sure that the first line is blank).
3. Disable Google Web History
Obviously you are well aware of the fact that unless you opt out, Google will be saving your search and browsing history to "improve the search quality" and show you personalized results.
Web History uses the information from your web history or other information you provide us to improve your Google search experience, such as improving the quality of your search results and providing recommendations. In addition to enabling the Web History functionality, the information we collect when you use Web History may be shared among all of our services in order to provide you with a seamless experience and to improve the quality of our services.
You are free to pause the feature as well as remove items already stored.
Obviously, you can turn off personalization of search results by simply signing out of Google account.
4. Configure or Uninstall Google Toolbar
That's never been a secret that Google is using its official toolbar statistics:
Any time you use the Google Toolbar to contact Google, such as by sending a search query to Google, the Toolbar sends standard, limited information including your machine's IP address and one or more cookies. This data is retained in Google's server logs and protected according to our general Privacy Policy.
There's almost no definitive way to tell how much this influences the search results returned to you personally but to be on the safe side, you may want to block this leak too.
You are given the option to disable the user stats via Google Toolbar settings:
Go the Toolbar's settings ( icon).
(Firefox) click the Search tab.
Deselect the "Send usage statistics to Google" checkbox.
Click Save.
Alternatively, you can just uninstall the toolbar. Here are a few addons for you to perform its most useful features:
SearchStatus, though it has been slower than the official toolbar;
And this post of mine lists two alternative addons that offer quick access to Google services (like Gmail, image search, etc).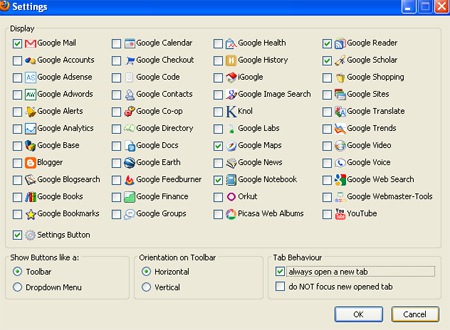 5. Anything Else?
Did I miss anything? Add your tips in the comments!
Also, don't forget: What is the dark web 😉
The following two tabs change content below.
I am Ann Smarty, owner of SEOsmarty.com. I've been in the SEO industry for two decades. I am the former Editor-in-Chief of Search Engine Journal and a contributor to Mashable. These days I am running Viral Content Bee and writing for Moz, Buzzsumo, Wix and many others!
Latest posts by Ann Smarty (see all)