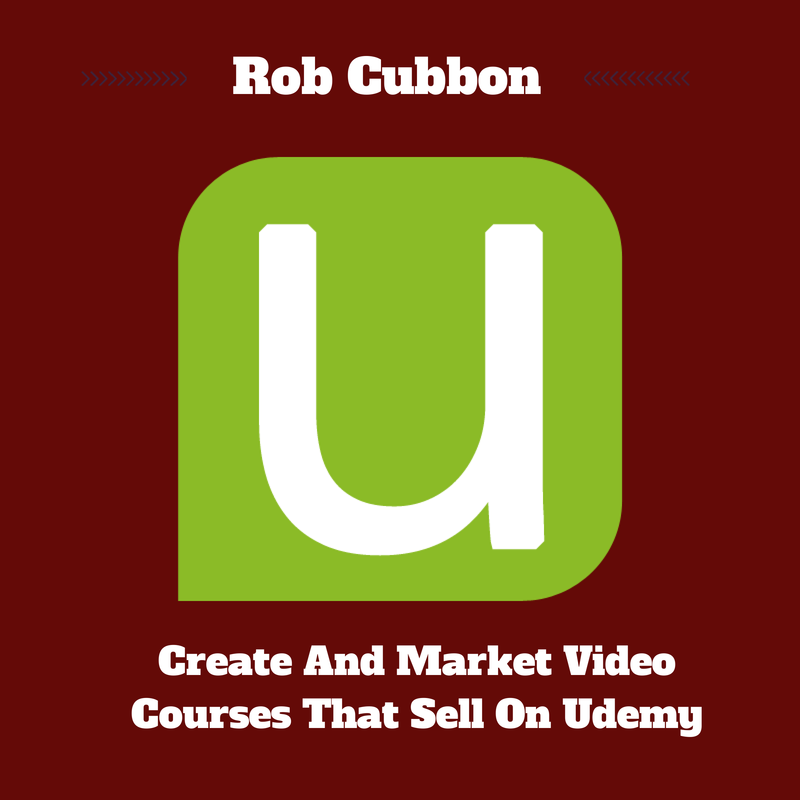 **A few weeks ago I launched a free ViralContentBuzz.com course at Udemy and fell in love with the platform. I don't publish too many guest articles at SEOsmarty (as it's more personal blog) but I couldn't resist this perfect match.
Rob Cubbon is BOTH ViralContentBuzz.com valued user and Udemy expert, so I reached out to him and invited to teach us a lesson on how to market your video courses at Udemy!
Please meet Rob:**
If all my years of blogging have taught me anything it's this: we are all experts, influencers and teachers. We know stuff that other people don't. We can help people and we have a saleable commodity.
Now that university courses can leave graduates crippled with debt and without any guarantee of a job, online learning is predictably big business. A survey by Ambient Insight Research showed that the worldwide market for e-learning products is expected to be $50 billion in 2015.
Udemy (similar to its alternatives) is the market leader in career skills video courses, boasting 3 million students and over 16,000 courses. Udemy is not the only online course platform but certainly one of the easiest for newbies.
How to create a Udemy course
Udemy courses have a minimum length of 30 minutes of video – although a paid course should probably have more than an hour's worth.
All courses need to be approved and there is an extensive list of requirements in a Google doc here. However, if you submit quality video and audio, you should be able to get it passed gatekeepers, although maybe after a second or third attempt.
My main course creation tips would be:
Don't make individual course lessons longer than five minutes (inside the attention span of the YouTube generation)
At the beginning of every video tell them what you're going to teach them; at the end of every video tell them what you've just taught them
Brand all the individual course lessons with you: your name, your logo, your website, your company
By all means add the title of the lesson but don't mention the course title or Udemy – this ensures the course videos can be recycled elsewhere
Your courses should solve problems or give the students saleable skills. Here are some USPs that would perform well on the platform: "by the end of the course you will be able to create web graphics, rank for certain keyphrases, setup a WordPress website, make money from YouTube, etc."
Put yourself in the shoes of a Udemy customer. What sort of a beneficial outcome will they achieve as a result of taking one of your courses?
How to market a Udemy course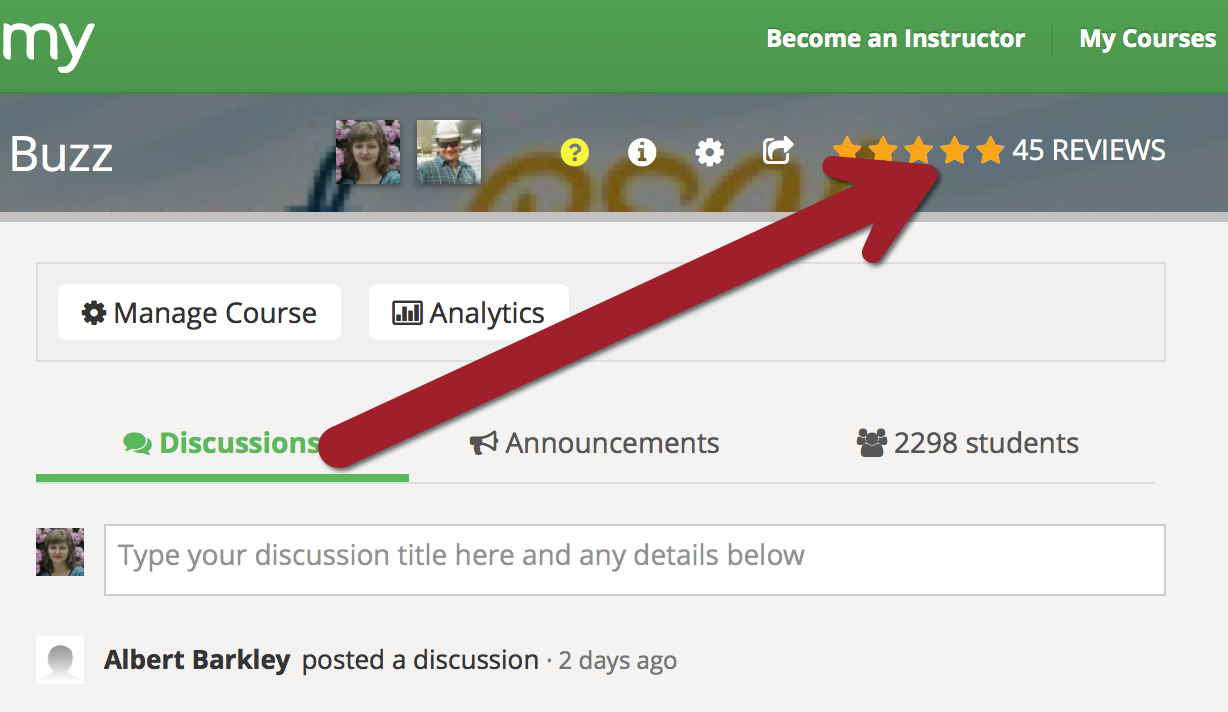 They say on their website:
"The average instructor earns $7,000 on Udemy. 96% of instructors make sales."
However, those figures probably mean that there are very few instructors who earn a decent amount from the platform and many who earn very little. So how can you become a Udemy bestseller?
You sell courses on Udemy by leveraging your audience first and then theirs.
Leveraging your audience
The more engaged your audience, the more likely you are to have sales – at least initially. You can use every trick in the content marketer's book to drive traffic to your course page.
My most successful marketing strategy won't come a huge surprise. Yes, it's email marketing! More specifically, I create discounts for courses using Udemy's coupons and offer them to my list, sometimes for only a specified time.
I do this straight after creating the course. Hopefully, the initial sales rush looks good to Udemy, prompting them to feature my course more favorably on the site. It will also provide healthy-looking student numbers and social proof in the form of 5-star reviews.
So, your audience is the first step, and you can try everything here: Kindle books, YouTube videos, blog posts, social sharing – they all work but email is the best. Udemy will let you observe your Google Analytics for the sales page of the course and you can add a Goal for the checkout page so you can monitor what works best. Here's a video on how you can do this.
Leveraging Udemy's audience
It's a lot easier to sell a course to someone who's already the Udemy platform.
If you offer a discount coupon to students already on your courses, the take-up is always good. You can do this through Udemy. Udemy's Announcements system allows you to target your students by date started and percentage completed. These announcements end up in inboxes, but you don't have possession of their addresses.
Unfortunately, you can only offer discounts to those in your paid courses not to those in your free courses. However, you can make a course free initially, get lots of people on it and then turn it to a paid course in order to promote to them. You can also get people on paid courses with free coupons.
As there are a number of people already on the platform and more joining everyday, it's best to create a number of short courses rather than one long course. By all means, create a sequence of courses, there will be great opportunities to cross-sell between courses.
You can do it
Bloggers and content creators are uniquely placed to shine on the online learning stage. We have the skills and the ability to share them.
Further reading:
The following two tabs change content below.
Rob Cubbon is a web and graphic designer, author, blogger and course creator from London, UK.
Latest posts by Rob Cubbon (see all)