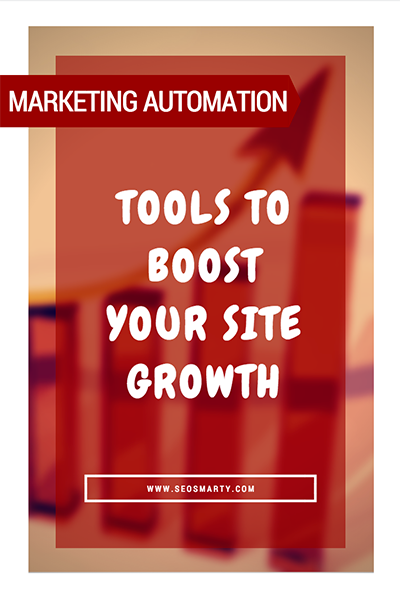 There's no denying a fact that most of marketing tasks we get to perform cannot (or should not) be automated. You cannot automate content creation and link acquisition. You'd better stay away from automating most of relationship building tasks. You cannot fully automate customer service, loyalty building and community nurturing.
However automation can reinforce your marketing efforts and a few powerful automation tools should definitely be on your marketing agenda (especially if you value your time and mind your budget).
1. Automate Your Email Marketing with GetResponse
GetResponse is the prime example of how automation not only saves your time but also discovers new marketing opportunities letting you engage customers exactly when they are ready to act.
It has the most advanced marketing automation features I am aware of allowing you to automate your emails using advanced workflows you can build using a powerful editor: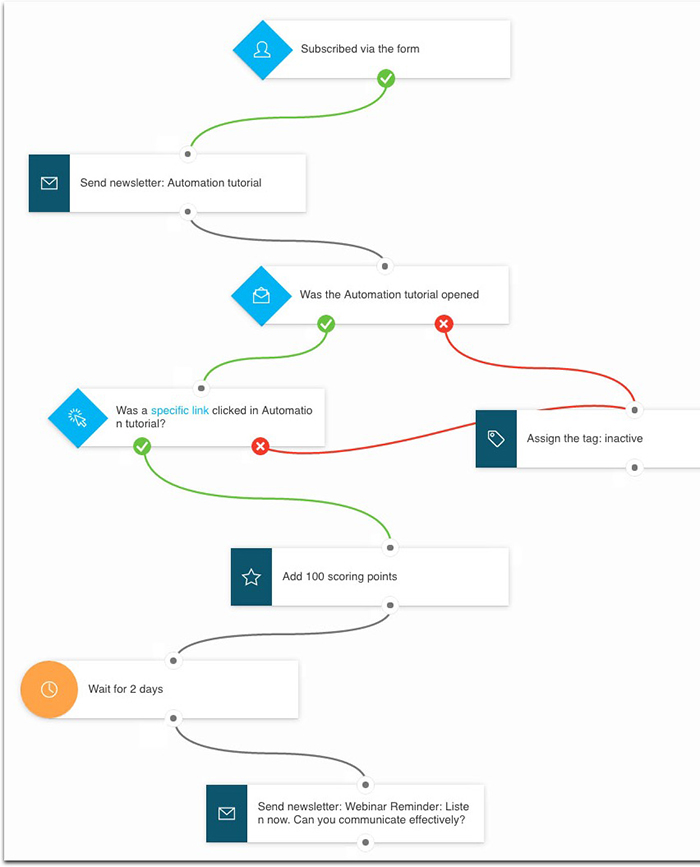 Here's how you build the workflows using the visual editor: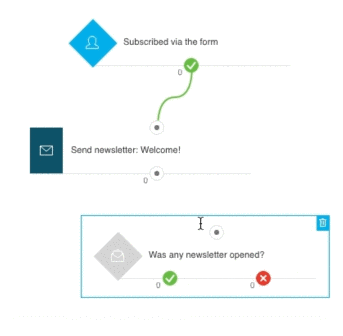 That being said, you can send a customized and personalized email to someone who clicked a specific link, skipped your specific email, opted in on a specific date or using a specific landing page.
On top of that, there are more great online marketing features GetResponse offers:
Web traffic tracking (more info)
Conditions, Actions & Filters (more info)
I haven't had a chance to play with those yet but it would be amazing if those two spoke to their email marketing automation settings too!
In short, it looks like Getresponse is turning into an all-in-one online marketing platform with powerful marketing automation features.
2. Automate Your Social Media Sharing with Viral Content Buzz
ViralContentBuzz.com offers you the most non-intrusive way to bring your content in front of the social media influencers and generate shares: You don't have to beg for shares, you just add your project for those looking for interesting content to discover and share it.
VCB RSS sharing feature lets you save time on adding projects: You add your RSS feed and whenever you have a new article going live, it will be automatically added to VCB.
This means, as soon as you publish an article, it gets shared by someone outside your immediate following which gives it an immediate social media boost.
Mind that ALL VCB projects go through moderation before appearing on the public dashboards which means two things:
Automation in no way affects the quality of projects available for sharing
RSS projects are not immediately added (it takes up to 6 hours to go through the premium review)
3. Automate Your Social Media Updates with DrumUp
There are quite a few tools that allow you somehow automate your own social media sharing. I like and use a few. In this article I am sharing my most recent find which I ended up using more often than the others.
DrumUp has two features I use (which are probably not unique but I like how they are set up):
RSS to social media: Once you publish a new article, the update goes to your social media streams automatically. I wouldn't rely too much on this feature though: It's always best to share a new article manually (So you can make sure your post thumbnail looks nice or you can tag tools and people you mentioned in the article or you can immediately respond to the comments, etc. RSS to social media feature makes perfect sense when:

You share to branded accounts (Those that do nothing else but broadcast your site updates)
You plan a long trip and have a bunch of blog posts scheduled and want them to get shared on your social media accounts for more exposure.

Recurring tweets: Here's one thing about Tweets you couldn't help but notice: Their life span is extremely short. An hour after your tweet goes live, no one will ever see it in most cases. You've probably seen only a couple of your tweets that lived for a day or two thanks to continuous retweets but that's extremely rare. That's why recurring tweets come so in handy. You can automate your tweet to go live a few more times throughout upcoming days and weeks for more of your followers to be able to see it.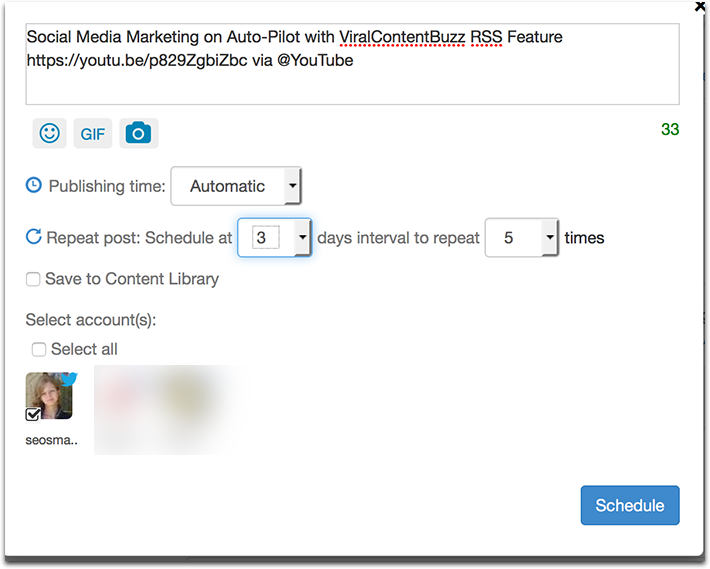 A powerful alternative to DrumUp is Mavsocial which I am using quite often as well, especially for scheduling to multiple Facebook brand pages. Here are more lead generation tips for Twitter.
4. Automate Your On-Site Advertising Campaigns with Finteza
Finteza is one of the most advanced and independent web analytics suites that comes with a powerful on-site ad management feature. Finteza allows you to create ads, calculate click-through, detect click fraud and even personalize your ads towards specific segments.
Powerful automation features:
An ability to target your ads to certain demographics (location, device, gender, etc.)
An ability to schedule ads to avoid having to manually remove them when the pre-paid period is over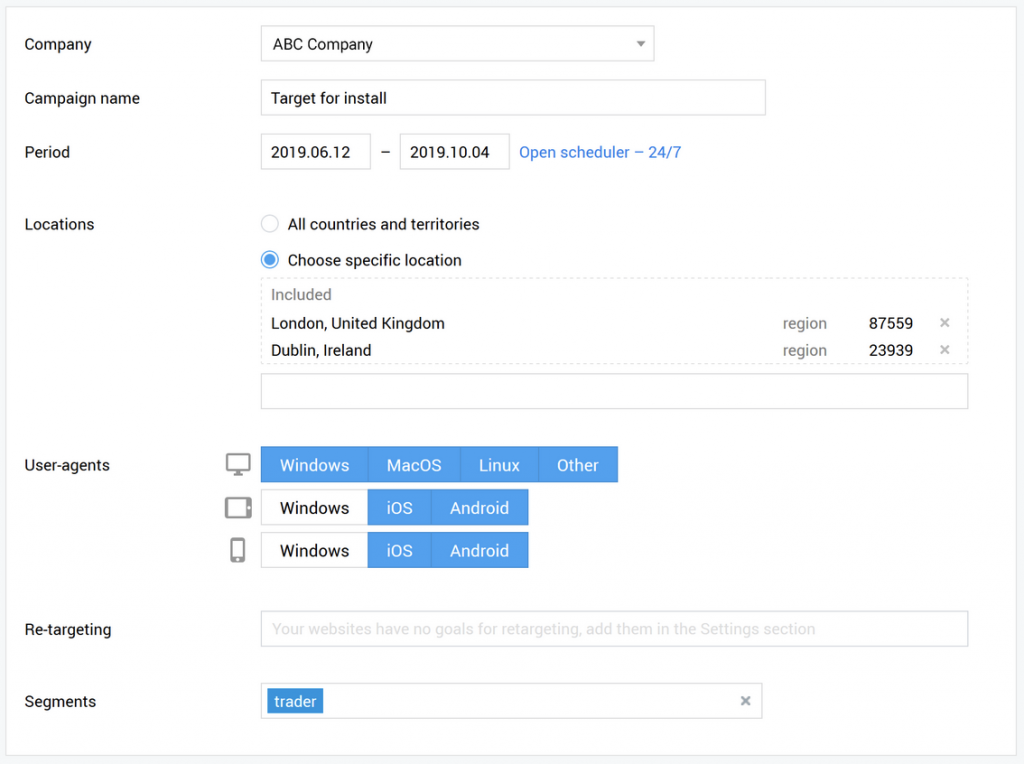 Bonus: Automate More with Zapie
Another recent discovery of mine, Zapie offers much more automation opportunities than you could imagine. It works by making any two online apps work together. Some examples of automation opportunities using Zapie:
Automatically follow new Twitter users that mention search terms

Automatically create Trello cards from new (starred / labeled) Gmail emails

Automatically tweet posts from a Facebook page
Automatically add new Facebook posts to an RSS feed
Auto-share newsletter campaigns on your LinkedIn profile
More!
A powerful alternative to Zapie is IFTTT (which I know is awesome but I haven't had a chance to play with it enough).
More marketing automation tools and trends to keep an eye on:
Automate your customer support with Nextiva's Auto Attendant
Automate your social media customer support with Socialbakers
Automate your social media content creation with Lately
What do you automate in your marketing? What other powerful tools are you aware of? Please share!
The following two tabs change content below.
I am Ann Smarty, owner of SEOsmarty.com. I've been in the SEO industry for two decades. I am the former Editor-in-Chief of Search Engine Journal and a contributor to Mashable. These days I am running Viral Content Bee and writing for Moz, Buzzsumo, Wix and many others!
Latest posts by Ann Smarty (see all)