We love quoting: Some phrases are so cool that you just can't help sharing… Or sometime you just need to confirm what you are saying (referring to a source). In any way, if you are creating content, you are probably quoting a lot.
And here's a fresh idea for you: Use images to quote!
There are some absolutely obvious benefits of using this method:
You are not running into the risk of duplicate content
You have a great chance to go viral: People love sharing images and don't forget about Pinterest!
You have a great chance to earn some links (people will never grow tired of making posts like this)
You make your photos original even if you grab it from a stock photo site.
You can even use them in display advertising and many other forms of marketing
Here are some cool tools for that:
Beautifully Annotate a Photo
Text on a photo is evergreen: Think about lolcats – they are like AGES long! Or demotivators: You laugh even if you have seen it thousands of times! … and share as well!
Canva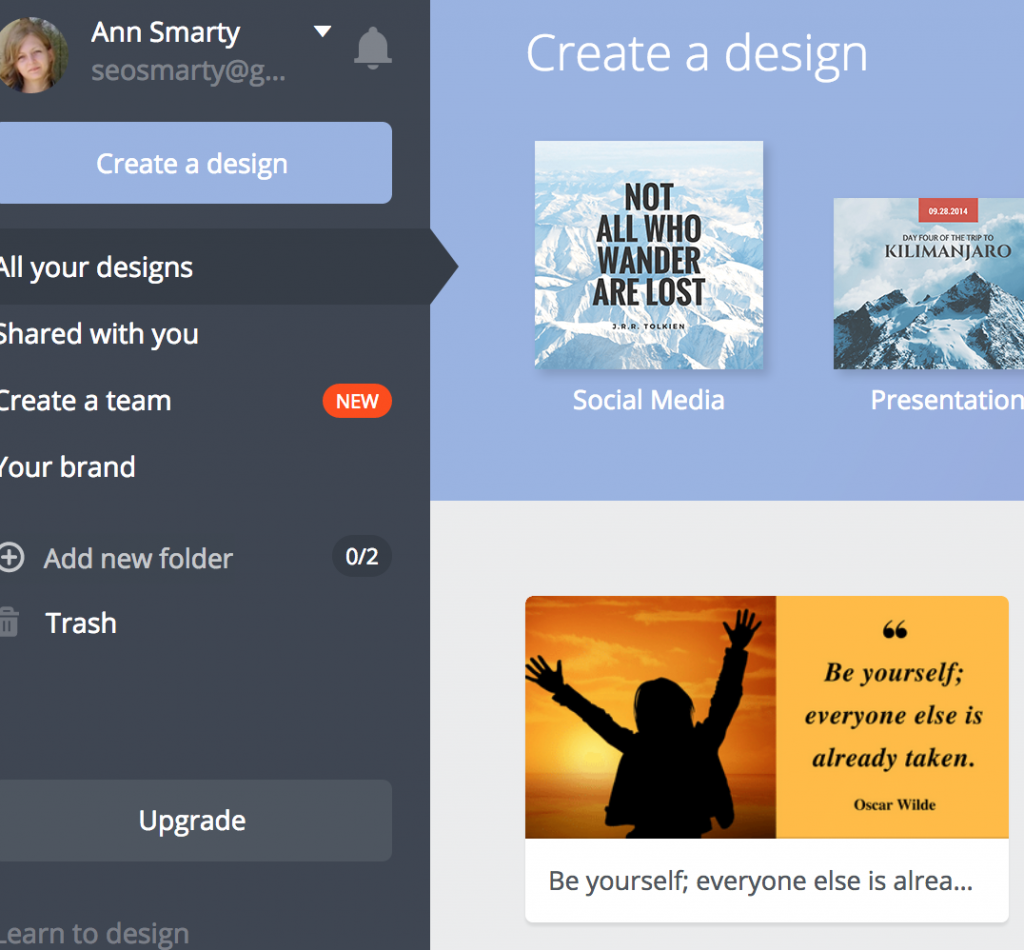 I've been using the free account of Canva for ages, never needed to upgraded but they do have a PRO version but here's your Canva coupon if you decide to upgrade.
This is one of the best options if you want to drop a quick beautiful quote without spending too much time on that. It works via browser bookmarklet: Just highlight the text and click the bookmarklet. The system will then give you a large choice of themes (background and fonts).
It's really a fun experience!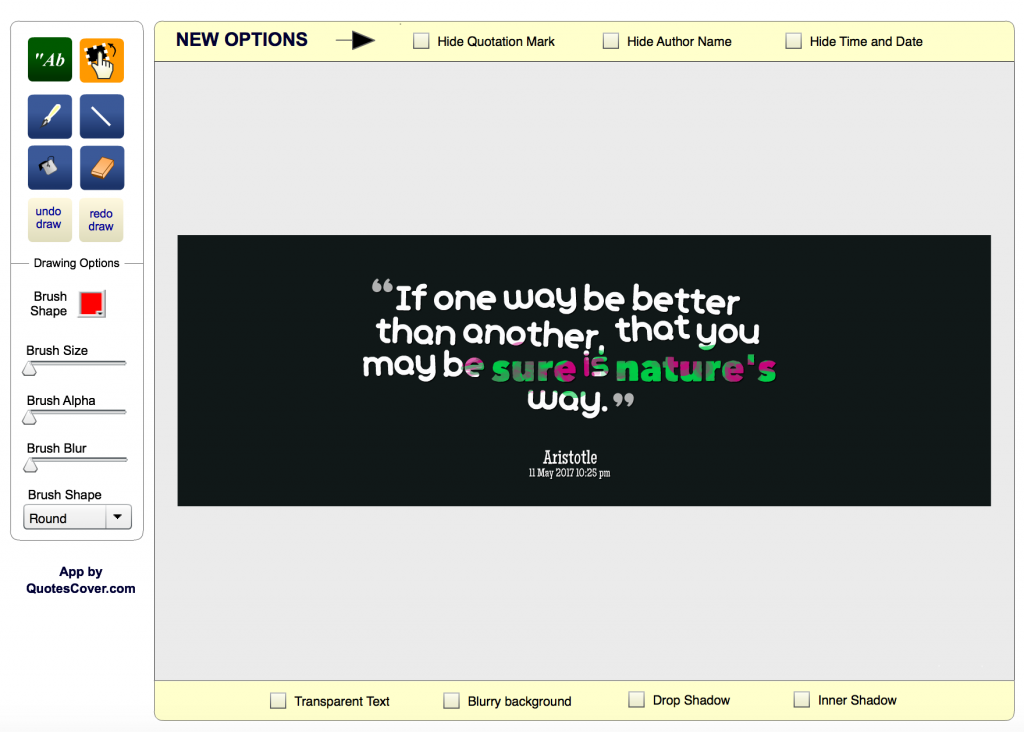 (There's also a similar tool but a paid one here; I haven't played with it but looks cool!)
Over HD is a fun app I like a lot. You can take a picture, add text to it and share within one minute of time. For text, you can:
Pick a font (a bit limited but quite enough)
Adjust the fond size
Adjust the photo brightness (e.g. to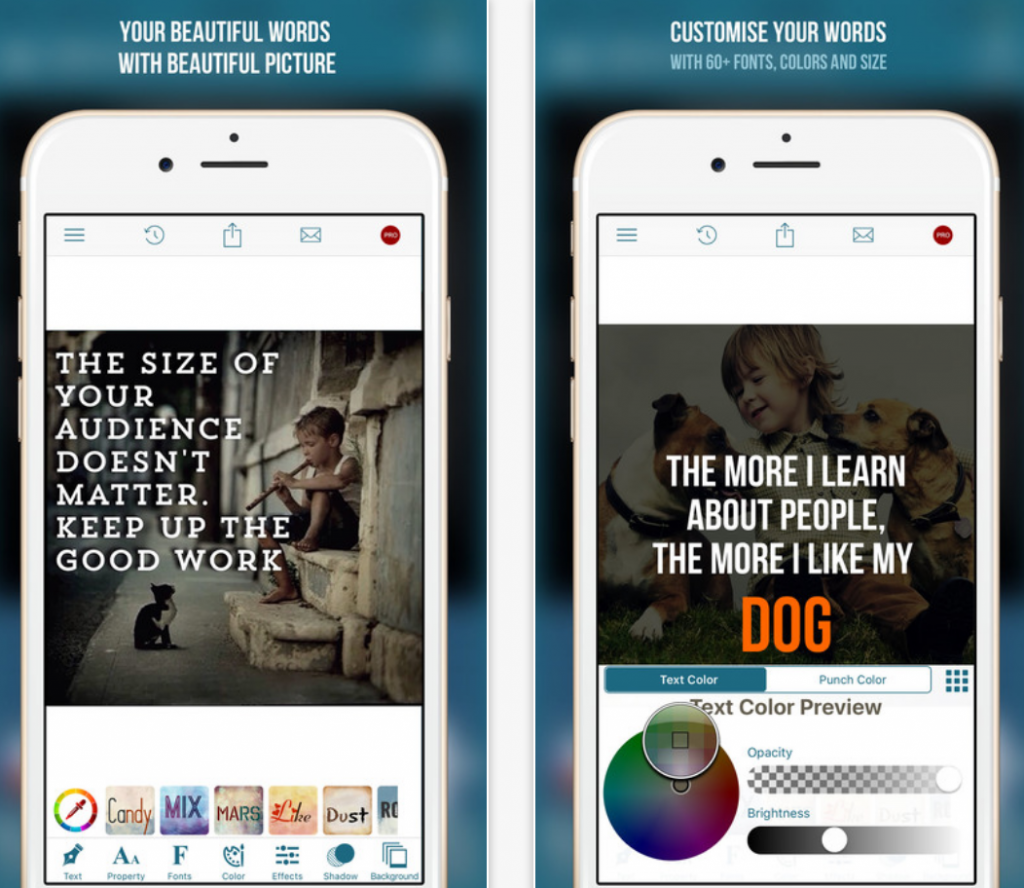 (Tags Maker is a free online alternative of it but I couldn't make my images look that sleek with it)
LOLCat Generator

The moment you start thinking the world if tired of lolcats, you see another presentation with lolcats-styled style and hear the room absolutely hooked.
Yes, once invented, lolcats are not growing old, and LOLCat Generator be a cool refresher to use for your quote (especially when a funny-looking cat doesn't really match the serious tone of the quote):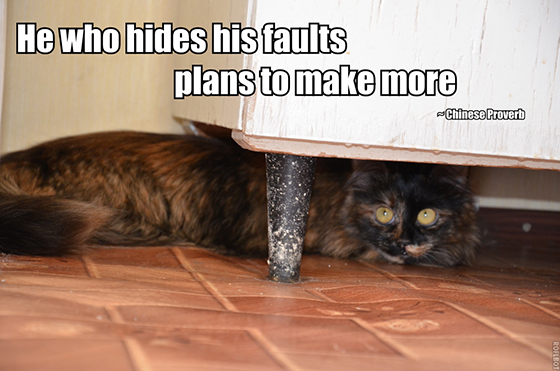 Annotated Screenshots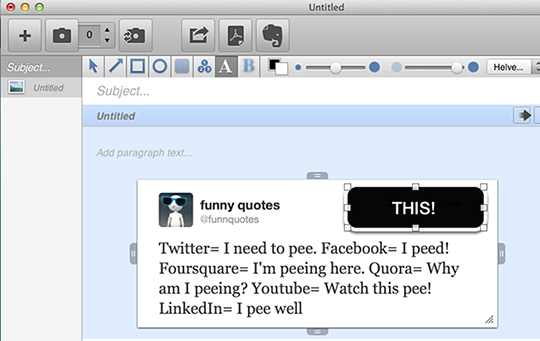 I don't remember myself blogging WITHOUT taking screenshots. A screenshot is worth thousands of words and since English has never been the most powerful part of my writing, I use a lot of them 🙂
So here's a quick round-up of screenshot makers that can also annotate (add text and arrows) to beautify your quote:
Runs on
Tested?
Text on image looks good?
Price
Best part
SnapDraw
Windows XP
No
Not too modern
Free
Oldest and comes very recommended
Snagit
Windows, Mac
Yes
Looks very sleek and also has a spell checker
$49.95
Comes very recommended
Awesome Screenshots Plus
Google

Chrome

Yes (on FF)
No enlarge the font (?)
Free
Doesn't require you to download

anything (use within your browser)

Clarify it
Windows, Mac
Yes (on Mac)
Looks awesome
Free
Very sleek and easy to use
Are there any cool tools I have missed?
Further reading:
The following two tabs change content below.
I am the owner of this blog as well as Brand and Community Manager at Internet Marketing Ninjas and Founder of MyBlogGuest, MyBlogU and
ViralContentBee.com
Latest posts by Ann Smarty (see all)