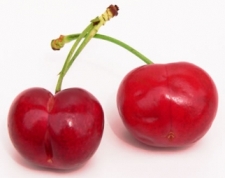 Suppose you are planning a website. You already know what it will be about and now what? Yeah, you need to name it. And that's where you first get into trouble. You might want your site name to contain your main keyword and most obviously you find that all the hot catchy names are already taken. So what to do? Here are some helpful tips and resources:
1. Use already branded ideas (one of my favorites):
seomoz.com (Dmoz.com)
porntube.com (Youtube.com)
The obvious advantage of this approach lies in adding a fixed positive association to your domain name. Consider this, everyone knows and trusts Dmoz and thus by adding -moz to your domain name you get people to trust your new website.
2. Make up new words by adding suffixes:
2.1. Add -ster (very popular): catster.com, dogster.com, friendster.com
2.2. Add a verb forming suffix -ize/-ise: fashionising.com, colourize.com
2.3. Add Latin adjectival suffix -cus: eventicus.com
2.4. Use adjective suffixes

matic: podomatic.com (podcasts)
ful: eventful.com
able: fundable.com
3. An advanced version of the above two…
Take a well known website name, add your keyword and add a suffix – gamediggity.com
4. Add suffix -er and drop e (also very popular):
talkr.com
socialtrackr.com
5. Go even further: add -er, drop e and make it plural:
sweeprs.com (from sweepstakes)
6. Take advantage of .us top level domain:
thumblicio.us
flickrlicio.us
7. Invent the suffixes of your own:
searchles.com
URLex.info
8. Split your keyword with another word
mapeire.com (map + empire)
motortopia.com (motor + utopia)
9. Add one letter before your keyword
(also must have been invented by Dmoz)
Dcomments.com
furl.net
10. Invent a new word which looks familiar to an existing word (a risky one):
SiteBar.org (sidebar)
wepublic.com (republic)
11. Add your targeted territory name + use any method from above
filipinofriendsterworld.com
12. Drop a letter in the middle of your keyword
Sk-rt.com
13. Rhyme your keyword:
Flyspy.com
14. Play with your keyword plural form
(a bit overused method)
x instead of -cs: topix.net
z instead of -s: clickz.com
15. Use an advanced option of the above method
add -z instead of regular -s and add any vowel in the end: piczo.com
16. use your keyword twice (singular + (changed) plural)
(also using the 15th one)
picpix.com
Things to keep in mind while searching for a domain name:
Plan ahead: think how easily your new domain name will be branded. Learn from the best: wikitravel.org (from wikipedia.org), Mozbers (SeoMoz + Members), etc.
Try to avoid potential misspellings (can be referred to the 15th and 11th, for example).
Make sure your domain name is easily spelled (can be referred to the 5th one)
Try this cool business name generator which can be a real fun.
The following two tabs change content below.
I am Ann Smarty, owner of SEOsmarty.com. I've been in the SEO industry for two decades. I am the former Editor-in-Chief of Search Engine Journal and a contributor to Mashable. These days I am running Viral Content Bee and writing for Moz, Buzzsumo, Wix and many others!
Latest posts by Ann Smarty (see all)