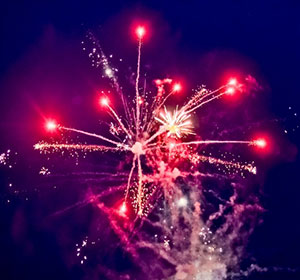 I'll start by saying that I really appreciate that to happen right during my Pubcon session. I should have been enjoying my time in New Orleans instead of writing this article…
Now, to the most important discovery of the day: People are just awesome! I have much more trust in our community and in absolutely unbelievably supportive people out there. Here's one of many, many quotes people say about what happened (thank you, my dear unexpected friend Hannah):
MBG should not have been penalized, whether they enforced dofollow or not. They weren't forcing anybody to post links they didn't vouch for, and it's short sighted and I want to say even weak to insist that we should nofollow everything out of fear of Google. The fault should fall on owners of crappy sites…

…

What on earth are we supposed to do if we can't post relevant content that links to relevant sites? What are we supposed to do if we're not allowed to group up and introduce people who have content with people who have websites? Go home and hide under the covers?

Why does nobody understand the concept? Don't just bow down and nofollow everything for fear of Google. Stand behind the content you post and only post content that you ARE willing to legitimately link to…
Now, to the fact: What actually happened?
I have just re-verified MyBlogGuest in GWT (it had been dropped earlier after some bug) and here's the error they are giving:
Google has detected a pattern of unnatural artificial, deceptive, or manipulative links pointing to pages on this site. These may be the result of buying links that pass PageRank or participating in link schemes.
That means Google didn't like links TO our site.

Am I going to try to re-penalize it?
No. Period.
I am proud of any backlink to my site… I am not going to send emails asking to remove them or use the ridiculous tool to remove them from the index. I stand by each link that ever was put for MyBlogGuest
Do You Think Your Site Was Penalized by Google Because of MBG?
If you have at least 0.00001% trust in what Google says, judging from the error they are giving us, they have problems with links TO our sites.
We've never asked our members to link to us, so you should be fine 🙂
If you still think MBG is your only problem, please email me seosmarty AT gmail – we'll bring up all your published articles from our authors and see if removing them could help.
Please don't nofollow links in those articles. It's only fair to give those articles back to authors or at least discuss that with them. Let's value people more than bots…
Update: Apparently you cannot trust Google even a bit because they did hit the sites even though they were not doing anything wrong. Updated recommendations:
From now on MyBlogGuest policy on getting out of penalty:
Nofollow all guest post links (if you need the list, please go to "Articles Gallery" -> "Articles Given to Me")
Submit reconsideration request to Google (my assumption is, you should be fine)
What's the Future of MyBlogGuest
We are moving on!
Yes, starting from tomorrow we'll give our publishers the flexibility to nofollow byline links (only byline links).
You will need to specifically label your site within MyBlogGuest as "using nofollow attribution links" for authors to know what to expect… This feature will be up tomorrow.
I have trust in natural links and if the author links to sources, those links will need to be follow. Otherwise, please just don't use guest posts.
Conclusion
Did I manage not to rant at all? Good. That only means I haven't drunk enough today 🙂
On a more serious note, I am taking the full responsibility for introducing the SEO community to guest blogging.
Stay tuned and thanks again for the overwhelming support!
The following two tabs change content below.
I am the owner of this blog as well as Brand and Community Manager at Internet Marketing Ninjas and Founder of MyBlogGuest, MyBlogU and
ViralContentBee.com
Latest posts by Ann Smarty (see all)