If you are serious about your new website, you understand that your domain name is going to be your brand name, so think twice before you register one.
A while ago I wrote a post on this topic giving some practical tips how to create or brand your domain name.
And now a follow up to this – no matter how much you may like your newly invented domain name, you should first check if there are no hidden issues that might be invisible at the moment.
I usually use 4 tricks to make sure I am going to have no problems with a domain name:
1. Google it:
search for both [domainname] and [domain name] to see if Google considers it a typo; if yes – that's a bad sign. Bare in mind, that each time a surfer who already knows about you but uses Google to reach you [and you will be surprised to see how many people actually search Google for a domain name instead of going directly to the site] and sees that did-you-mean-x message, you risk losing a valuable visitor who really meant to find you. All your branding efforts can come to nothing just because you've overlooked this tiny detail.
search for [domain name] to evaluate how hard that will be for you to manage your brand/reputation. For example, tourwiki.com looks nice if you are planning a nice site on traveling but cannot be branded effectively just because if you search for 'tour wiki', you see en.wikipedia.org [yeah, quite naturally] at the top – can you compete with it? Probably, not.
Check its associations
Check what your domain name may be associated with. Ebay is a good way to search for word associations.
I also often check urban dictionary to make sure the word has no negative connotation in the Internet, school or urban slang. [did you know that 'lex' means 'Rolex', well, maybe you did, but it simply never occurred to me
3. Check Different Forms of the Same Words
Make sure both plural and singular forms are available and better register both.
You don't want to let your direct visitors go to your competitor who is a lucky owner of domainnameS.com (pl) website while you own domainname.com (sg), do you?
This won't take you more than 5 minutes to use the tips above but let me tell you – it's much better to try to foresee potential problems than find out about them when it's already too late: your website is live, has accumulated some links and enjoys its natural growth.
4. Use the generator
Use this business name generator to come with some unique ideas before registering anything.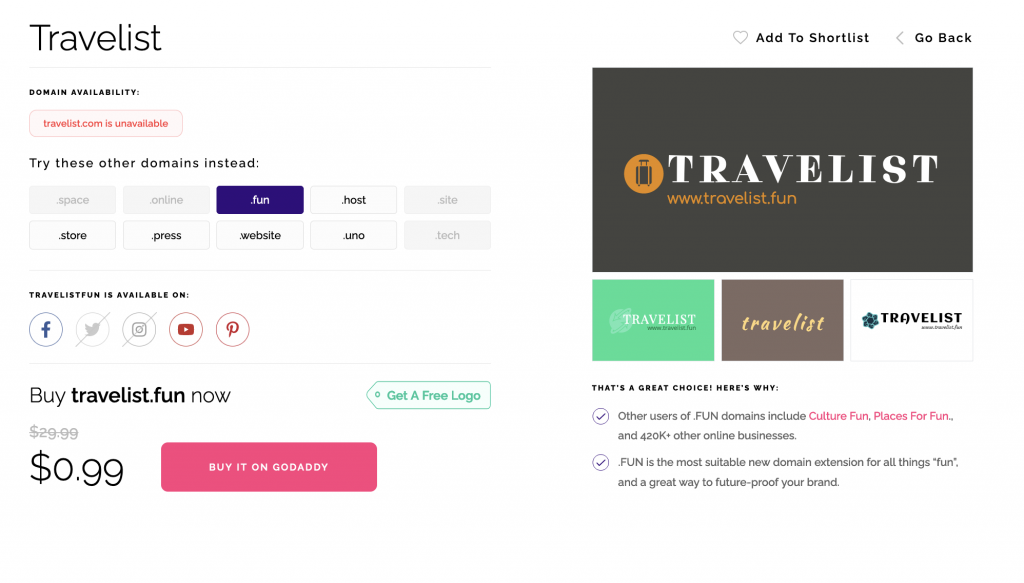 The following two tabs change content below.
I am Ann Smarty, owner of SEOsmarty.com. I've been in the SEO industry for two decades. I am the former Editor-in-Chief of Search Engine Journal and a contributor to Mashable. These days I am running Viral Content Bee and writing for Moz, Buzzsumo, Wix and many others!
Latest posts by Ann Smarty (see all)