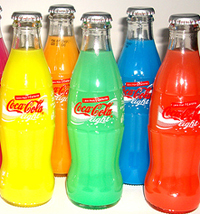 Most bloggers [me being one of them] don't have a clue what their website color scheme might be associated with. For me it has been enough that I "like" the overall site look. But as an online entrepreneur and consultant I felt that I needed to know at least the theoretical part [maybe I will come up with some testing in the future]. So being happy to enjoy a few days of free time during the holidays I did some research and got so excited with it that decided to share it here at my blog.
Color is a crucial element of a brand identity. I immediately associate skype with blue color StumbleUpon with green, Yahoo with red (due to its red Y letter in my FF search engine list). Website color scheme can make me to leave immediately or to stay for a minute if it looks appealing. Color evokes positive associations and thus forms my initial opinion of the brand. The choice of your brand color can thus stand for:
your new visitors' enrollment and participation (by attracting their attention);
your brand awareness (by sticking into memory);
your brand positive or negative associations (by boosting memories of what people like/dislike).
General "Color in Business" Theory:
GROUP
COLOR
ASSOCIATIONS
NATURE OF ASSOCIATIONS
RECOMMENDED FOR
cool (calming)
Blue
secure and trustworthy
sky (therefore universally liked)
business related websites (e.g. banks)
Green
wealth (deep green)
money ("the color of success")
finance related websites (e.g. Forex related)
calming (light green)
trees, spring
entertainment and leisure related websites
warm (exciting)
Red
grabs attention and makes you energatic
(by activating your pituitary gland)
power (e.g. red carpet)
eye-catching logos, calls to action
Yellow
optimism
sun
attention grabbing (esp. using it in contrast
with other color)
Pink
energy (hot pink)
feminine color
products for young women
romantic (lighter pink)
products for girls
Orange
cheerful
citrus fruit
kids' websites
neutral

Black

powerful
"absence of color"
expensive products
White
simplicity and purity (catches the eye)
numerous (from brides to hospitals)
health related products
[based on an article on brand colors and awesome Sensational Color blog]
Facts we should also know about colors:
Color is a powerful promotional tool;
Colors should be trendy and catchy (use "colors that pop");
Between 60% and 90% of website initial assessment is based on its color.
Here is also the graphical representation of how different colors are associated with trust: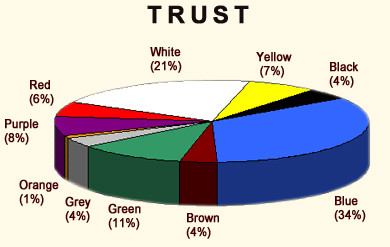 Personal Approach to a Brand Color:
To me color perception is very individual. My favorite color is blue (more often that's light blue but as a rule I like any variation). Whenever I see a blue thingy, I am going to like it. I don't really think that's the matter of "trust" or "security" associations. It's rather the integral part of my personality. While I was searching for "color meanings" and "brand colors" I came across this pretty little color quiz [the quiz was removed, sadly], and I really liked what I got there: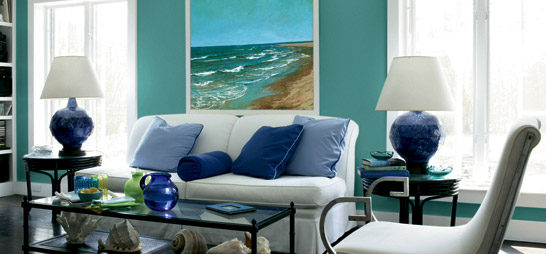 You might also want to try this quiz and post here if what you got really matched your personality.
Modern Approach to Brand Colors:
Internet has got much brighter recently [have you also noticed that?]. There is no boring fixed color limitations (pink is not only for online women's magazines and if you are running an online marketing blog, it is not a must that you should choose a dull dark scheme). With numerous funny "colorish" blog templates you browse daily, your eye is accustomed to bright colors and spotting a black and white design or a white-background template is somehow an unusual thing [ probably it can catch a visitor's eye even more effectively than a colorful website – that is merely my assumption, I have not found any research supporting it].
Web 2.0 (online video, photo sharing, social networks, etc) and blogging changed the overall web color scheme dramatically. Colorful logos and buttons have become a new internet fashion trend – sometimes the eye even gets tired, I would say.
What is the color of social networks?
Blue?

Red?

Maybe the palette of all known colors!
Bottom-Line
I still don't think choosing a brand color according to the theoretical approach described at the beginning of the article is the wisest thing to do (though it is worth testing). What is more important is to be consistent and original in colorizing your brand. People will remember your website at first glance if you put a little thought and effort in designing your website. What should be taken into consideration while choosing your brand color, you should remember:
Color can get people interested in your website;
Color will make people remember your website;
Brand color can be a niche marketing tool the way a movie poster finds the movie audience:
Which of these two movies would you prefer to see? 😉
P.S. Thanks to Funkyah for a nice post image.
The following two tabs change content below.
I am Ann Smarty, owner of SEOsmarty.com. I've been in the SEO industry for two decades. I am the former Editor-in-Chief of Search Engine Journal and a contributor to Mashable. These days I am running Viral Content Bee and writing for Moz, Buzzsumo, Wix and many others!
Latest posts by Ann Smarty (see all)