You Never Know Where the Path Will Lead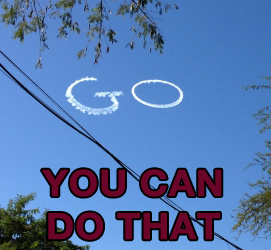 {Ann's foreword: This article was not written by me. It's by my fellow MyBlogGuest user who I have been lucky to network with more closely recently. There's a reason why I asked Don Sturgill to let me publish this article at SEOsmarty. Ever since I have become a solo business owner, the path of inspired entrepreneurship has been particularly interesting to me. I love reading about what other people have accomplished and I hope you'll be as excited as I am!}
My first computer (1989) was an Apple Macintosh II. I was doing research by way of the Internet in the days when a 28.8k modem was the fastest thing going and files had to be downloaded from education sites via ftp. I launched my first Blog in 2006.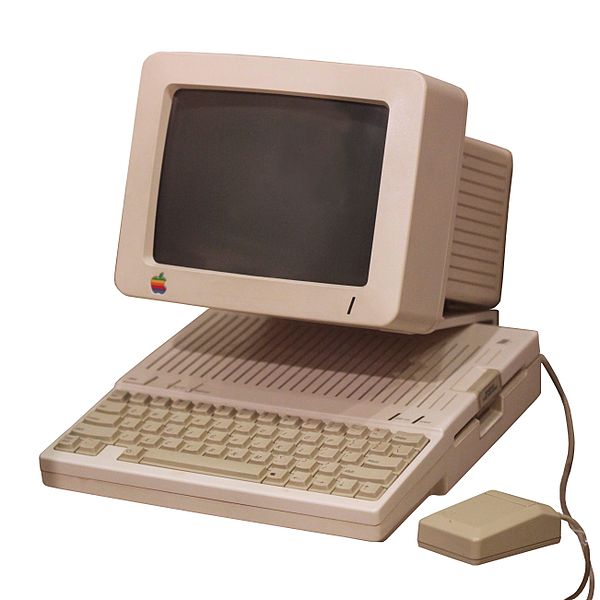 I had a Facebook account when most users were still college students, and I was on Google+ as soon as I could finagle an invitation. By most accounts, I am a fairly early adopter of the online universe.
But Guy Kawasaki has me beat hands down.
Kawasaki left his job as an evangelist at Apple in 1987 – two years before I had even touched a Macintosh computer. "Macintosh had plenty of software by then," he says in his bio, "so I left to start a Macintosh database company called ACIUS."
And by the time I climbed aboard Google+, Kawasaki had almost 40,000 followers. Check the Kawasaki count today, and you'll find it nearing 4 million – making him the 7th most-followed Google+ user in America.
Any way you cut it, Guy Kawasaki is a pioneer. He beat most of us to the punch.
But, that's not what impresses me most about Guy. The really amazing thing is that he is still in the vanguard today. He's a leader of the pack, and he doesn't show any sign of slowing down or letting up. As a matter of fact, he's still kicking butt every day.
Here's a little bit of what Kawasaki has done and is doing:
Apple evangelist and fellow
Founder of ACIUS
Co-founder of Fog City Software
Co-founder of Garage.com, an angel investment firm
Founder of the Truemors website
Co-founder of Alltop.com
Blogger and Social Media user extraordinaire
Author of columns for Forbes, MacUser and American Express Open Forum
Author of at least a dozen books (his latest, APE, is climbing the charts right now)
Well-known and much demanded keynote speaker
And on top of it all, Guy Kawasaki is a dedicated family man, a diehard hockey player and someone who goes out of his way to help others.
Ask Guy about his story, though, and you're likely to hear something like this, "The key to my success is the willingness to work hard. In fact, I would take it beyond 'willingness' all the way to I enjoy working hard."
Kawasaki had to be born with a silver spoon in his mouth, right?
Guy is from Hawaii, but not the part where the tourists go to play in the surf. He's from a part of the island that's a little tougher than the rest – decidedly more of a blue collar area. Many of the kids there don't make it out. Guy's parents worked hard, though, and sacrificed to get him into a private school – nothing fancy, but a place where dreams could be nurtured. It was there, at 'Iolani School, in Honolulu, that a teacher named Harold Keables got ahold of the young Guy Kawasaki and began to teach him about writing.
Said Guy, "He taught me that the key to writing is editing. No one in the universe would be more shocked that I have written (books) than Harold Keables."
From Iolani School, Guy went on to Stanford. He gained his bachelor's degree in 1976, with a degree in psychology ("The easiest major I could find"), then went on to law school at U.C. Davis. But he dropped out within a week. (Take notes folks; quitting something isn't always a bad idea – especially if it just doesn't fit.)
Kawasaki went on to gain an MBA from the UCLA Anderson School of Management. While there, he worked for a jewelry manufacturer and learned something the books can't teach: how to sell. Later, a roommate from Stanford  name Mike Boich, paved the way for Guy to go to work for Macintosh – and that is where a whole new world of possibilities opened up for Guy Kawasaki. As he puts it, "When I saw what a Macintosh could do, the clouds parted and the angels started singing."
[Guy Kawasaki's Response]
"I was in the right place at the right time. If I had not gone to Iolani, I would not have gone to Stanford. If I had not gone to Stanford, I would have not met Mike Boich. If I had not met Mike Boich, I would have gone to work for Apple. My career is testament to the concept of "you never know."
The end, but not really …
If there is one thing Guy Kawasaki is, he's a motivator. That's not what Guy calls it, though. He has another word for motivation: Enchantment.
In his book by that name, Guy says, "The first step of enchantment is to get people to like you. To do this, you'll need to accept others and find something to like in them."
That's tough stuff to hear (unless you happen to be listening)
My own life hasn't been quite as blessed as Guy's. If he's made all the right choices, I've made all the wrong ones. Early on, I knew I wanted to be a writer – especially a songwriter. At about 10 years old, I heard the "perfect song" on the jukebox at Mom's Café – and right then and there, I decided no one could ever write a better song than that. So I gave up the chase immediately.
And I went nowhere quickly.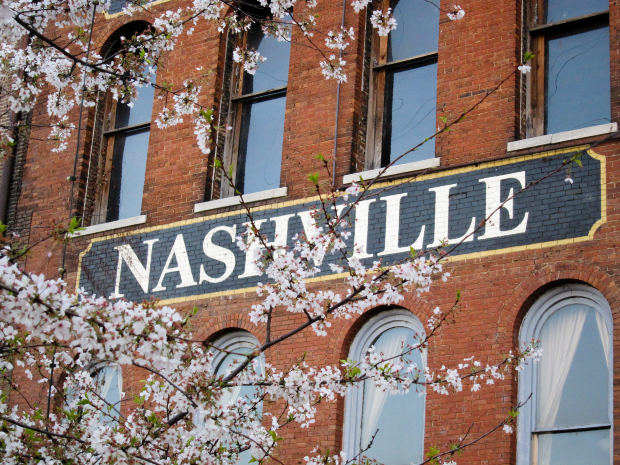 When I came of age, I tried logging, firefighting, sales, the military – you name it – but I wasn't worth a plug nickel at any of them. Finally, after my father died in 1989, I headed to Nashville with my guitar. Going to hit it big. Going to be somebody. But the truth is I ended up driving a taxi cab, pretending to be a songwriter and spending more time drinking beer than writing songs. Oh, I made the rounds on Music Row all right, and I received considerable encouragement from the music publishers there – but I lacked one major component of success: I didn't believe in myself.
So when I started reading about Guy's success and saw how every word he uttered was rebroadcast endlessly – when I read and heard about him in interview after interview, and when I saw he was coming out with yet another book – I was jealous. And I didn't like him. And I wished to heck he would just make his ton of money and go away.
Then, the lights came on …
I re-read that line in Enchantment: "The first step of enchantment is to get people to like you. To do this, you'll need to accept others and find something to like in them."
So I began looking for something to like about Guy Kawasaki. When I put aside my petty jealousies, I began to see him as a man of integrity, a hard worker, one who is out to help others instead of trying to put the down. I saw a straight-shooter in Guy, and I began looking for ways I could help him. After all, his social media posts and books were helping me.
But it didn't stop there.
I began to look around – at co-workers who rubbed me the wrong way, at the receptionist who was taking too long on the phone and at the cashier who wasn't moving the line quite fast enough to suit me – and I started looking for something to like in those people too.
I realized my main problem was not Guy Kawasaki, or an unfair world, or bad luck or poor career decisions … My attitude was keeping me down. It was an inside job.
That is when my own rendition of "The clouds parted and the angels started singing" occurred.
For those who want a better life
I know, it sounds too obvious and simple:
From "Do unto others as you would have them do unto you," to "Argue for your limitations and, sure enough, you get to keep them," you would think anyone with a lick of sense could figure out how to do amazing things in this great land of opportunity called America. Despite her faults and setbacks, she's still the land of the free.
I guess the question before me was, "Will you be one of the brave? Will you quit making excuses, stop blaming life and start stepping out in the direction of your Dreams?"
You see, as long as we're still breathing, it's not too late to stand up, assume responsibility for our own lives and begin using the gifts we've been granted to enrich the lives of others.
The only sure way to fail is to stop trying. My decision to give up on writing had darkened my outlook so badly that I had given up on me, I had given up on you, and I didn't like Guy Kawasaki simply because he was doing something I had despaired of ever accomplishing myself.
Lessons learned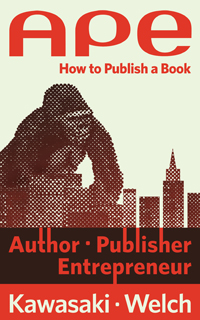 Thank you, Guy, for encouraging me to keep dreaming. I wish you and your family all the best. And I hope APE: Author, Publisher, Entrepreneur – How to Publish Your Book sells so many copies the printer has to work around-the-clock to keep up with demand.
God bless Guy Kawasaki.
That's what I say.
And God bless America.
[Guy Kawasaki's Response]
"And God bless my parents who sacrificed so that I could have the education they never did. And God bless the teachers and coaches who formed me as person. Without all of them, who knows where I would be today."
Don Sturgill found the courage to stand up to the critical, faithless voice that kept holding him back. He writes about Roadturn principles and Life on the Way, authored Dream Into It: The Roadmap to Freedom and helps entrepreneurs turn ideas into reality.
Image sources: Wikimedia and Morguefile
The following two tabs change content below.
Don Sturgill is a freelance writer who specializes in articles, blogs, and website content. He is the Elite Gallery editor for Ann Smarty's My Blog Guest and a believer in the power of guest blogging. Circle Don on
Google Plus
, visit his home on the web at
donsturgill.com
, or stop on by the next time you're in the Content Marketing Capital of the World: Bend, Oregon.
Latest posts by Don Sturgill (see all)