This is the second post in the series of guest blogging success stories (the first one was by Glen on how he earned 5-figure income with guest blogging). The series is dedicated to my new venture My Blog Guest, the community of guest bloggers. I am building the site where you can build links and your brand completely for free and by providing real quality, so go ahead: join, participate and help me build it!
The following is the guest post by Brian Carter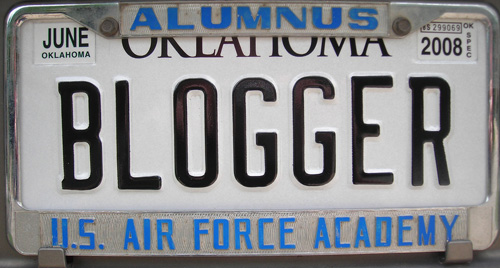 I've written around 300-400 blog posts in the last 5 years. Blogging is cyclic for me; sometimes on my own blogs, sometimes a corporate blog, sometimes on multi-author industry blogs. I love to analyze and theorize, and blogging helps me think through in depth about ideas that occur to me in the course of work. I tend to turn those into lists of useful tips and I try to make them funny. I use quality images (often creative commons attribution license images from flickr) and create my own SmartArt charts and graphs to add value.
I started with my first blog back in 2004 when I was an acupuncturist. Before that I used to write alternative medicine articles for my own static HTML site. Later I created blogs about my original music, basketball, and comedy. I really hit my blogging stride with my AdWords consulting blog in 2005, which has a total of 122 posts.
I helped get the blog at my agency, Fuel Interactive, off the ground in 2008 with 67 posts, some of which were nominated for the SEMMY Awards. One came in second place in 2009 in the PPC category.
I started getting asked to guest blog in 2008 after I began publicizing my blog posts via Twitter and Sphinn. Around the same time I was interviewed a lot via email and phone. And I started speaking at search conferences about PPC. Meanwhile I was also blogging about social media on another new blog, and started speaking about that at conferences too.
I hung out with Loren Baker of Search Engine Journal at the ScarySEO conference and next thing I knew I was writing for them about PPC. I wrote about 27 weekly posts before I ran out of stuff to say. That blog is particularly exciting to write for because it shows up in Google News. I ran into Jeff Quipp at the SMX Local conference and emailed a bit with Ruud Hein, both of Search Engine People, and ended up blogging for them, mainly about Social Media. Recently, at PubCon, I talked to the editor of Search Engine Land- so, who knows, maybe one day I'll be blogging for all three of the biggest search blogs in the industry! I'd love to blog for Mashable, but for whatever reason haven't been able to break into that group. Maybe you know someone and can put a good word in for me. 😉
Here are some of the benefits of guest blogging:
Raises your game
Increases your reach and influence
Leads to connections and jobs/work
Boosts your repuation and resume
Brings more traffic to your sites and blogs
Yields valuable inbound links that increase your search rankings
And a few tips for getting there:
Improve your writing with Strunk & White's Elements of Style
Write Digg-Style blog post titles
Start with an idea and a title before writing
Spend at least 25% of your time on the blog post title
Use images to make it look professional (breaking that rule here)
Use section headers to break it up
Publicize your posts via Twitter and social voting sites (Digg/Sphinn/StumbleUpon)
Network with industry peers and gurus
Ask editors if you can guest blog (duh!)
Hope that helps you in your guest blogging journey!
The following two tabs change content below.
Contributor
SEOsmarty.com accepts random contributions from close friends
Latest posts by Contributor (see all)