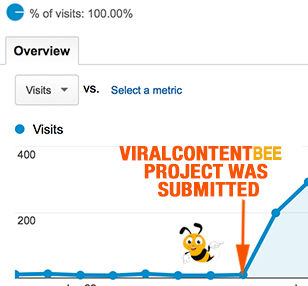 [Updated: August 19, 2017]
Last year we announced our new kid: Viral Content Buzz [Update: Currently ViralContentBee.com].
A few more recent reviews from other members of Viral Content Buzz:
Boost Your Social Media Traffic With Viral Content Bee
We've been diligently going through (and beyond) the To-Do list since then and even though the project can be considered pretty established now, I still have my wow moments with it.
One of them is a little case study of how VCB is able to revive a pretty dead site.
I have a little website which I don't have time to focus on. It was started as a hobby and sadly, times got too busy too fast.
The site has a part-time editor (not that the person has a bunch of time for it either) and basically it is maintained as follows:
I try to write at least one article a month for it (I write for a lot of places but I only have 24 hours a day, so nothing personal here!);
The editor finds at least 4 more contributors a month from My Blog Guest articles collection;
All articles are shared through official social media channels.
The site wasn't doing well in Google and it was doing pretty average on Twitter and Facebook.
A few weeks ago I submitted my own article to Viral Content Buzz and it worked!
***There's always that feeling when you are building a tool and you are full of excitement and hopes but then you see it actually working and that's the best reward you can get…
Anyway, the traffic isn't crazy so far, but if you see what it used to be, the progress is huge for the half-forgiven (still loved) site:

Here's the project stats from VCB: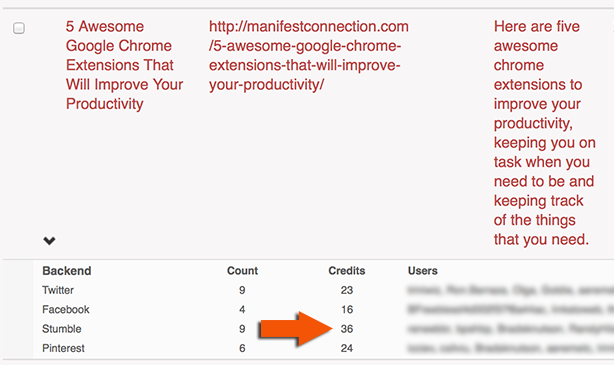 As you can see, it was pretty-well seeded on StumbleUpon and if you look at its StumbleUpon reviews, it got quite a few natural likes there which must have meant it worked!

If you look at traffic sources, StumbleUpon is its largest source now: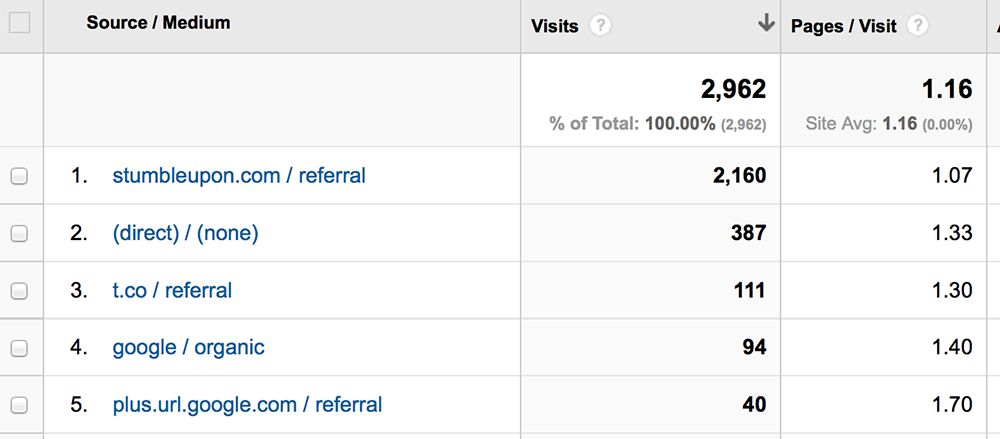 (Yes, SU traffic isn't that great when it comes to user engagement, but it's still not bad!)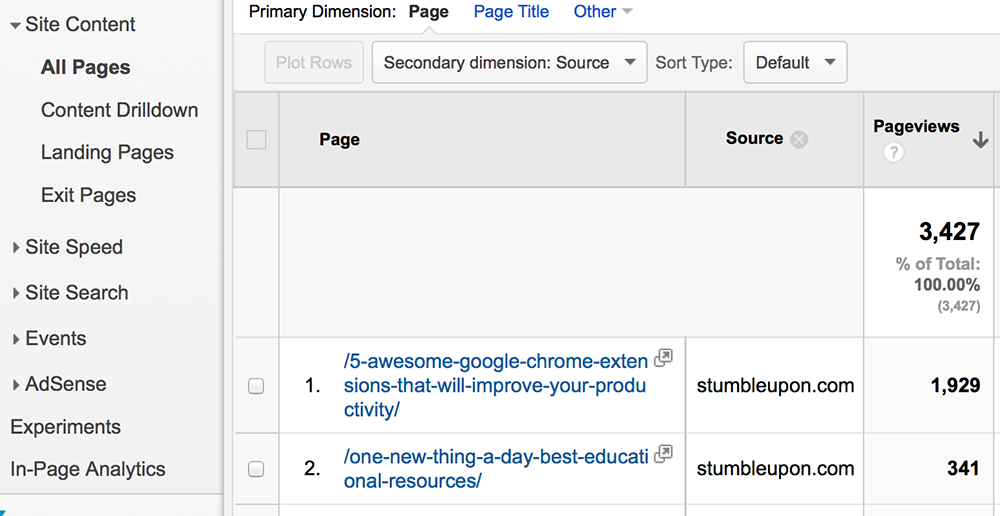 Viral Marketing Generating Machine?
No… Whenever you see someone call their site / service like this, run!
I say, this little case study is perfect illustration of how Viral Content Buzz should work: It just seeds a couple of initial votes and let your content quality do the rest for you! The better content, the more odds you have to get more shares and likes!
Here's what we are trying to accomplish with ViralContentBuzz:
Use the platform to put your best content in front of influential social media users. It's tough to be alone and website owners usually are. What works? How to get attention? You can't just build something and wait when it's discovered. The Internet is huge – you can't hope your gem will be found by accident (I mean, there are accidents of course, but come on! that's a poor marketing model)… Viral Content Buzz is the most "unintrusive" way to "pitch" your content to social media users. Mind that we encourage our users to be selective, so if they share your articles, that must mean you are on the right track!
Use the platform to *test* your content… Not all my articles did well on SU; some of them did better on Twitter than Facebook… Depending on how your content spreads within Viral Content Buzz, you can mildly adapt your efforts. For example:

In my case above (if I cared more about that site), I'd go ahead and use some love from StumbleUpon Paid Discovery
Or if I saw it was getting more traction on Twitter or Facebook, I'd consider other types of social media advertising
Or if I saw it's doing well on Pinterest, I'd go ahead and use that to grow my Pinterest network (liking, thanking, following those who support my staff)…
ViralContentBuzz is not an automated machine… Nor it is supposed to *fake* it that your pages enjoy some social media love. It's the way to get discovered and move forward accordingly (if you deserve it). It's meant to show you the direction.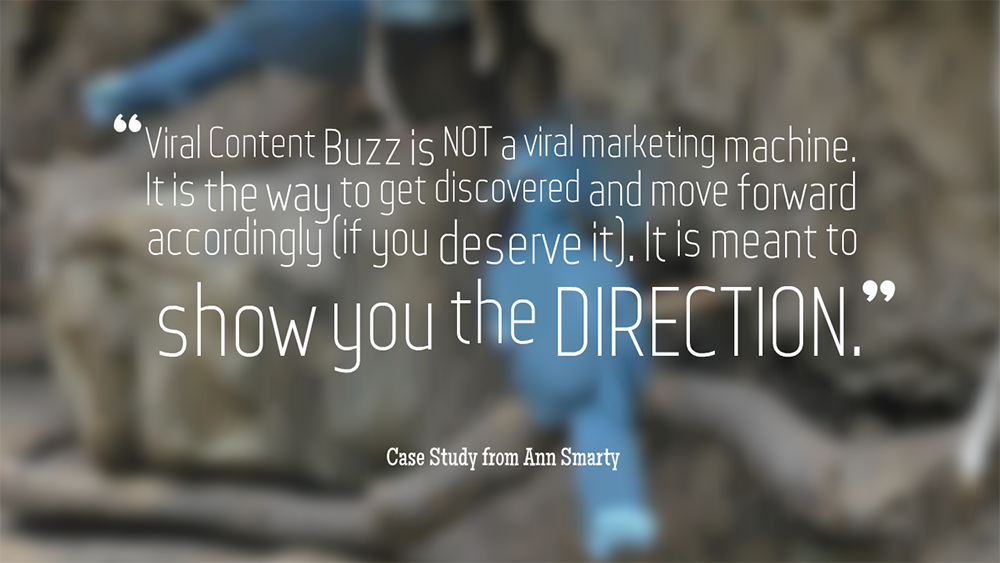 The following two tabs change content below.
I am Ann Smarty, owner of SEOsmarty.com. I've been in the SEO industry for two decades. I am the former Editor-in-Chief of Search Engine Journal and a contributor to Mashable. These days I am running Viral Content Bee and writing for Moz, Buzzsumo, Wix and many others!
Latest posts by Ann Smarty (see all)