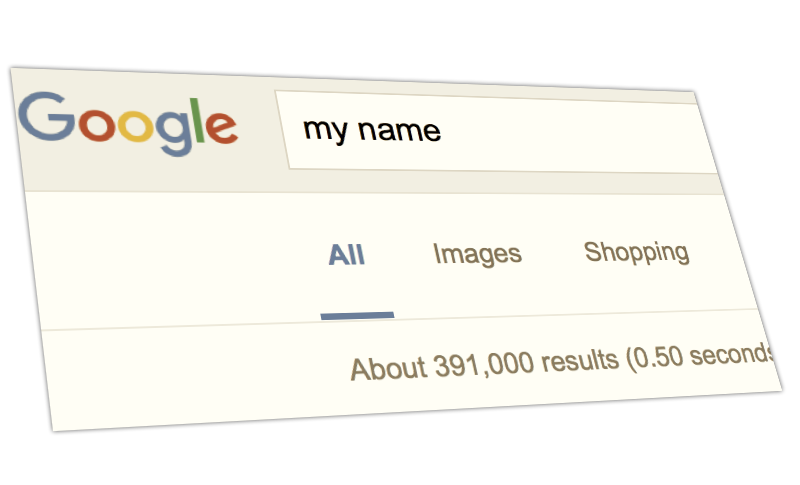 One thing I've realized throughout the years in digital marketing: Your biggest asset, your biggest accomplishment and your biggest success is you, your brand.
I've been through the ups and downs throughout this crazy journey (And I hope more are still ahead) but my personal brand has been saving me all the time.
That's something you cannot lose due to some algorithm whims and that's something that gets you back on your feet after you fall.
I've never even had to look for a job or a gig in my life! (Well, except for right after the college when I was bored…)
People have seen what I do, searched my name in Google, got impressed with what they saw and found the way to get in touch.
I am a living proof of the power of well-optimized Google SERPs: When you search my name in Google, you cannot help thinking "She must be a big deal!" (Well, I am not but don't tell anyone!)
Impressive search results have been my most powerful testimonial and my resume.
Now I decided to tell you how to achieve those impressive search results for your name as well.
***Introducing my first ever premium course: Reputation Management: Control Your Name Google Search!***
And not just your personal name: Your business brand name will benefit either. Think about promoting your business most notable accomplishments and testimonials! Think about instilling trust and building loyalty!
Note: As always, if you have any ideas on promoting my brand new course (You want to share a feedback, review it, etc), please get in touch and I'll create a custom coupon. This course is more an experiment than anything else, so I'd be happy to let you take it for free if you are willing to contribute any ideas or provide help!
The following two tabs change content below.
I am the owner of this blog as well as Brand and Community Manager at Internet Marketing Ninjas and Founder of MyBlogGuest, MyBlogU and
ViralContentBee.com
Latest posts by Ann Smarty (see all)