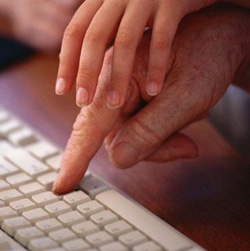 This is a guest post by Hal Brown, in response to a previously published one (Yes, I love listening to all types of opinions here).
The two things most difficult to write are humor and satire. Humor writing can be targeted to a specific audience, in which case not everyone is expected to get the joke. Broad-based humor is not so forgiving; Invariably someone will be offended. In other words, you might get away with calling obese people fat if your audience is skinny, just don't make a habit of saying things like that in public.
Satire is the most difficult of all things to write. The target is most specific and some people will be offended. That's life. The degree of resentment that can be caused is in direct correlation to the writer's talent for satire. Age has a lot to do with this as well; parents don't like kids to satirize life, especially when the kids have not lived long enough to have the wisdom that comes with age.
Attacking an entire generation as "doomed", "too old to give a damn" is not satire, or "tongue in cheek." Accusations of Cognitive lock-in (My generation called this the RC factor, resistance to change) is anything but objective – it is an indictment of baby-boomers stuck in some fixed time period, unable to comprehend technology. I don't believe this is true.
Regardless of age, change is not an easy thing to accept. But to say, "…despite logic, these old farts will prefer to do things the old way even if there are new and objectively 'better" ways of doing the same thing" is to pigeon-hole the people who made it possible to write this as afflicted with dementia. Our kids generation may be using the technology, but we invented it.
Until a couple of years ago I owned a computer company. Besides consulting, designing and implementing networks in the health-care industry, I taught employees basic computer skills. Two aspects of this business always held true: Interest in learning and general ability to learn. Age was never a factor.
I'm not going to say that age has no bearing on using the Internet. Of course it does. Conversely, the ability to thumb an iPhone to text, or use social networking sites does not make a technology expert. Regardless of age, most people do not know how to effectively use Facebook or Twitter – 80% of the population doesn't know what a web browser is.
At some point all of us will use some part of technology we don't understand. Most of us drive cars – how many embedded systems are in the average car made today? Who cares, we drive it and that's all we need to know. Us old farts may look stupid to youngsters, but consider how you look to us.
The following two tabs change content below.
Contributor
SEOsmarty.com accepts random contributions from close friends
Latest posts by Contributor (see all)