Throughout the years I have created lots of premium materials and come up with advanced tactics that I am going to offer through this premium email list (just $10 a month!). It's an amazing deal!
Here's how it's going to work:
Every month you'll receive one premium product: i.e. free lifetime access to my courses, tools and guides
You'll have exactly one month to go through your freebie and ask a question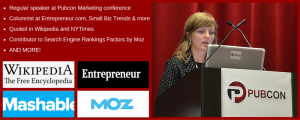 This way what I am offering here:
For just $10 a month, you'll get a premium product monthly AND a free email consultation from myself
You'll have a lifetime access to all the premium materials that I am going to be sharing here
This is the most actionable training course you've ever seen
I focus on tactics you can implement right away, tools you can play and tips you will want to try. I've been providing Internet marketing advice for a decade now: If you know me, you have no doubt that you'll find this course highly useful.
So what are some of the premium materials and guides you'll be getting here? Examples include:
Google Advanced Search Guide
Reputation Management Course
Your Ultimate Social Media Promotion Checklist, and many more…
Every month, a new premium product. Prices for those products vary from $20 to $100 and you'll be getting each for $10. Plus free email consultation every month.
Because it involves email Q&A with me, the places are limited.
I plan to close this form after 100 subscribers, so hurry up!
Ann is a genius when it comes to marketing, networking, blogging, social media and SEO. I have learned a lot from her and am glad we are connected 🙂
~Johnna Sabri
[Ann Smarty] has such unique and varying expertise when it comes to inbound marketing and is certainly seen as a celebrity among other marketers. I regard Ann as revolutionary. I would not hesitate to recommend Ann to anybody wishing to work with one of the best in her field.
~Matt Janaway
The following two tabs change content below.
I am the owner of this blog as well as Brand and Community Manager at Internet Marketing Ninjas and Founder of MyBlogGuest, MyBlogU and
ViralContentBee.com
Latest posts by Ann Smarty (see all)