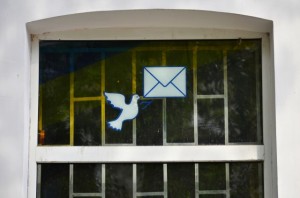 Here's my big confession: I was so stubborn with stating that we are NOT hiding anything that I put our community under the risk.
I want to publicly apologize for that.
Really, I thought the sneakier you get, the more obvious it is that you are doing something wrong. We never hid our sites or users, we never dropped the word "guest", we were publicly sharing our best achievements, etc
I am a too bad marketer to be sneaky!
And now, when the most transparent guest posting brand is hit, what does it tell the world? That we should be hiding our tracks?
Oh well, our community will find ways to survive; the war (that Google declared to transparency) is not lost.
We are moving on!
Has your site been affected?
I am not angry; nor am I devastated. I am sad because I believe in what I preach and it's tough seeing other people suffering from it.
From now on MyBlogGuest policy on getting out of penalty:
Nofollow all guest post links (if you need the list, please go to "Articles Gallery" -> "Articles Given to Me")
Submit reconsideration request to Google (my assumption is, you should be fine)
What did this penalty show us?
Well, I am not going to rant, throw out names and accusations. If you know me and my projects, you have made your own conclusions.
Like I said, we are moving on and we'll get even stronger. MyBlogGuest has been an awesome school for me. I am thankful for every day of its life. I love you, my followers and supporters.
The following two tabs change content below.
I am the owner of this blog as well as Brand and Community Manager at Internet Marketing Ninjas and Founder of MyBlogGuest, MyBlogU and
ViralContentBee.com
Latest posts by Ann Smarty (see all)